The latest buzzword in internet plans is 'Gig'. You can call an internet connection a gig or Gigabit connection when the speed reaches a threshold of 1 Gbps (1,000 Mbps). In the wake of the implementation of the 5G network, Gigabit connection is fast becoming a new standard for internet speed. In the beginning, Internet Service Providers used to put high price tags on Gig connections. As they introduced more services and improved the network coverage, the price went down steadily. So, how much is 1000 Mbps internet today?
Gig internet plans are mushrooming everywhere, and you might not be able to keep up with this new development. There are so many new Gig internet plans introduced, and finding a suitable one for your home network gets more challenging. But most ISPs know what every home needs in the new norm where most people do more home tasks online.
Before we look at our recommended plans, let's see how fast 1,000 Mbps is. Is it enough for all kinds of internet activities? 
Yes, a 1,000 Mbps plan has started to become a new norm in the internet service. It used to be jaw-dropping internet speed and was quite expensive. However, today you can easily discover such plans everywhere you go. It's an advanced speed capable of handling every online activity you can think of. For instance, this ultra-fast internet connection can download a 5GB file in just 42sec. In addition, it can handle UHD/4K/8K video streaming on multiple devices, multiplayer gaming, and AR/VR applications, all at once.  
So, let's get started with a couple of internet packages offering Gigabit connection.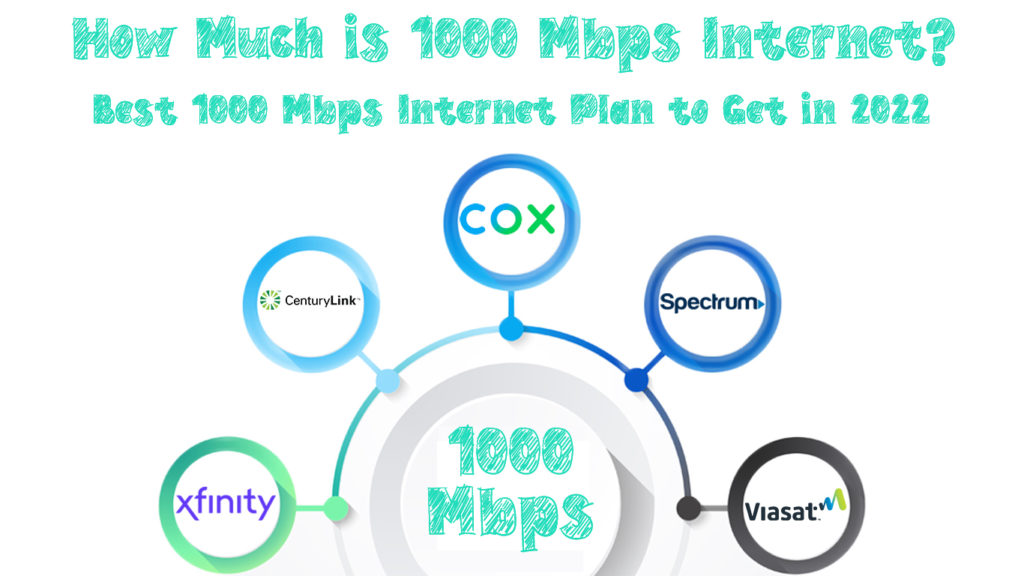 Google Fiber 1 Gig
Google Fiber 1Gig plan offers internet speeds up to 1,000 Mbps. It's a high-end internet plan offering a giant upgrade from the normal plan. 1,000 Mbps or 1 Gigabit is a super-fast speed to run multiple high-octane online activities. The best part is the plan can provide coverage to your entire home, even with more than 200 connected devices.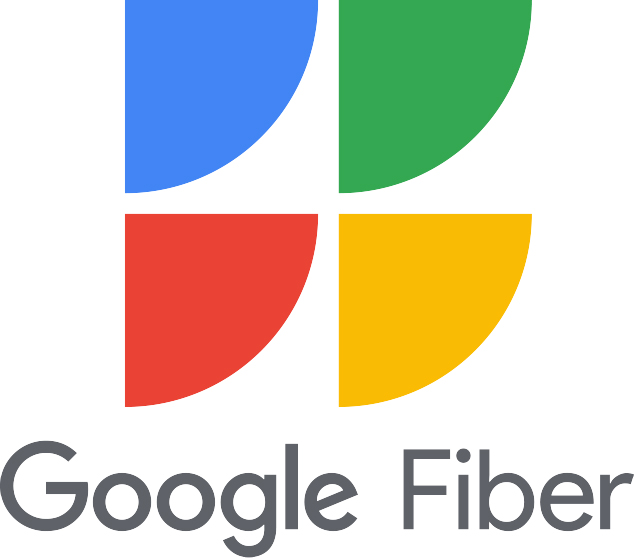 Features:
Internet speed: Download – up to 1,000 Mbps; upload – up to 1,000 Mbps.
Monthly fee: $70.00 per month.
Upload 77 times faster than cable internet.
A choice of either a free professional installation or a free self-install kit.
Google Fiber 1 Gig and Google Fiber 2 Gig comparison:
PLAN
DOWNLOAD
UPLOAD
MONTHLY FEE
FREEBIES
Google Fiber 1 Gig

1,000 Mbps

1,000 Mbps

$70

Google Wi-Fi (router) with 2 access points

Google Fiber 1 Gig

2,000 Mbps

1,000 Mbps

$100

Wi-Fi 6

router, with Tri-band mesh extender
Spectrum Internet GIG Plan
Spectrum's Internet GIG Plan offers up to 1,000 Mbps download speed. It's a high-end internet plan offering a gigantic upgrade from the normal plans. The GIG plan has a blistering fast speed that enables a great online experience, no matter what activities you perform.
As an ultimate internet plan, it allows you to play online games on multiple devices, stream UHD/4K/8K videos on multiple devices, run intelligent home equipment, and download massive files or videos. The only problem with this Spectrum plan is the upload speed – while the download is 1000 Mbps, the upload is only 35 Mbps.

Features:
Internet speed: Download – up to 1,000 Mbps; upload – 35 Mbps.
Monthly fee: $109.99 per month for the first 12 months; $129.99 after that.
No need to sign a contract.
Spectrum GIG and Other Spectrum Plans:
| | | | | |
| --- | --- | --- | --- | --- |
| PLAN | DOWNLOAD | UPLOAD | MONTHLY FEE | RENEWAL (AFTER 12 MO) |
| Standard | 200 Mbps | 10 Mbps | $45.99 | $69.99 |
| Ultra | 400 Mbps | 20 Mbps | $69.99 | $94.99 |
| GIG | 1,000 Mbps | 35 Mbps | $109.99 | $129.99 |
Is it Worth Getting a Gigabit Internet Plan?
If you regularly need lots of bandwidth, especially for download purposes, any kind of Gigabit internet connection (cable or fiber) will be perfect. If you also need to upload large files (like videos), look for a fiber Gigabit connection. 
With a 1 Gbps internet plan, you can still share your Wi-Fi network with others even when running some ultra-demanding applications. However, if you are an average user, and you just need the internet for browsing the web, interacting on social media, listening to music, and watching YouTube or Netflix, the 1Gig plan is overkill. The plan is still fairly expensive, and it's not necessary for light internet applications.  
Here are some activities best run on Gigabit internet:
Streaming video in UHD/4K/8K.
Downloading gigantic files or videos.
Uploading gigantic files or videos.
Backing up data from the hard drives to the cloud servers.
FAQ
Q: What is a Gbps?
A: A Gigabit per Second (Gbps) is 1,000 Mbps (megabits per second). So, a Gigabit internet plan can provide speeds up to 1 Gbps (1,000 Mbps). In comparison, is at least 5x faster than the average speed American households get.
Q: How do you test your internet speed?
A: Your Internet Service Provider will normally supply an application you can download on your smartphones and other mobile devices. Go to the app and simply tap on Speed Test. The app will run the test and churn out the result. It will also report and pinpoint any interruption detected on your home network. 
Q: What are 2.4 GHz and 5 GHz wireless frequency bands?
A: Most modern routers provide a dual-band feature. They can transmit Wi-Fi on two frequencies – 2.4 GHz and 5 GHz. The main differences are the coverage distance and the speed they provide. The 2.4 GHz frequency band has a better range (since it passes through walls and obstacles better), but the speed of data transfer is slower. On the other hand, the 5 GHz frequency band transmits data faster, but it works better at shorter distances. 
In most scenarios, the 2.4 GHz frequency is busier since many Wi-Fi-enabled household gadgets use this band to transfer data. Unsurprisingly, it gets jammed most of the time. If you encounter such a situation, it's best if you could change your connection to the 5 GHz band for improved performance. You can easily do that by adjusting the Wi-Fi settings on your device.
Conclusion
While some people regard the Gig connection as a new standard, the Internet Service Providers compete with each other in offering faster than 1 Gig connection to stay a cut above the rest. However, most users don't need such revolutionary speeds. Naturally, we would all love to have such a high-speed connection, but most of us won't benefit from spending lots of money on it. If you, however, have a big family and use the internet for all kinds of bandwidth-demanding activities, you may need a 1 Gbps internet plan.
Finding the right 1,000 Mbps internet plan is not as easy now, especially when most ISPs come up with multiple Gig plans to attract new subscribers. It would be best if you did some research to find out how much is 1000 Mbps internet.
This guide has given you some helpful insights on the Gig internet connection and recommended a couple of relatively affordable 1,000 Mbps plans. Good luck finding the best 1000 Mbps internet plan for your budget!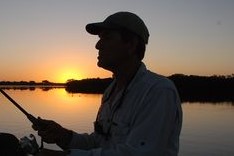 Hey, I'm Jeremy Clifford. I hold a bachelor's degree in information systems, and I'm a certified network specialist. I worked for several internet providers in LA, San Francisco, Sacramento, and Seattle over the past 21 years.
I worked as a customer service operator, field technician, network engineer, and network specialist. During my career in networking, I've come across numerous modems, gateways, routers, and other networking hardware. I've installed network equipment, fixed it, designed and administrated networks, etc.
Networking is my passion, and I'm eager to share everything I know with you. On this website, you can read my modem and router reviews, as well as various how-to guides designed to help you solve your network problems. I want to liberate you from the fear that most users feel when they have to deal with modem and router settings.
My favorite free-time activities are gaming, movie-watching, and cooking. I also enjoy fishing, although I'm not good at it. What I'm good at is annoying David when we are fishing together. Apparently, you're not supposed to talk or laugh while fishing – it scares the fishes.