The 192.168.1.10 IP address is a private address that can be assigned to any device on a local network. This means that it can be used to connect devices to each other on a home network, or it can be used to connect to a network printer or other shared resource.
If you want to learn more about the 192.168.1.10 IP address and how to use it, this article is for you. We will try to give you all the information you need, how to use this IP and what to do if you have some issues while logging in.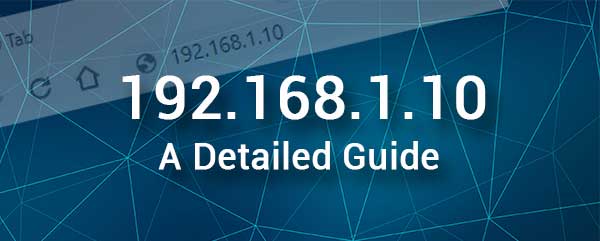 What Is 192.168.1.10?
The 192.168.1.10 IP address belongs to the Class C range of private IP addresses. This IP is also used as a default IP address for the routers of some network equipment manufacturers like HP, SMC, Linksys, and others.
As a private IP it can be found just once in the network, either as a default gateway of the router or access point, or it can be assigned automatically or manually to a device in the network. This is usually the case when the default gateway is 192.168.1.1 and then one of the devices in the network obtains 192.168.1.10 as its IP.

Then again, if this IP is the default IP of the router or access point we can use it to access and configure that device. Most users are interested in this IP because it helps them access the admin dashboard of their networking device, so let us try to explain how to use this IP address. 
How To Use 192.168.1.10? (A Step By Step Guide)
Using the 192.168.1.10 is pretty simple and straightforward. We use it to access the admin dashboard of our networking device and we have to say that 192.168.1.10 is pretty important in the login process.
However, in order to make sure everything goes smoothly, there are a few things we have to take care of.
First, we need to get a device that is connected to our network and we also need to have the admin login details ready. After that, we should have full access to the admin dashboard if everything goes well.
So, let's begin!
1. The device (computer, tablet or smartphone) has to be connected to the same network as the router or AP that uses 192.168.1.10 as a default gateway. In some cases, when the wireless signal is not strong enough or when we connect to the internet using our cellular internet connection, the login process will fail. Because of that, we need to make sure that the device is properly connected.
After we confirm this, we can continue.
2. Now, unlock the device and launch the web browser you have on it. You can practically use any web browser, although the most recommended ones are Google Chrome and Microsoft Edge.
3. Type the IP address 192.168.1.10 into the browser's URL bar and press Go or Enter (this depends on the device).

4. If you have entered the correct IP, the login page will appear. You will be asked to enter the admin username and password now, so try these combinations:
Username: admin
Password: admin
or
Username: admin
Password: leave this field blank.
You can also check the user's manual or the label on the side or the bottom of the router and find the login details printed there. Use them if they are different from the ones mentioned here.
Click the Login button and you should see the admin dashboard. It grants you access to all the settings, so you can tweak your device as you want.
You can apply some security tweaks, configure some advanced settings, create separate WiFi networks for your guests, limit the time your kids spend online, and so on. However, whenever you make some changes and you are not 100% sure that you are doing it right, create a backup of the current configuration.
192.168.1.10 Troubleshooting Tips
Sadly, when we login to our networking device using the IP 192.168.1.10 sometimes there are some issues that stop us from accessing the device settings.
When that happens, it is good to know what might be causing the problem and what to do.
Connection Issues
The device can be connected using a WiFi connection or a wired one.
When you use a wired connection, you can check whether the Ethernet cable connectors are loose or not. Then check whether the cable is damaged and also check whether it is connected to the right ports of the device.
When you use a wireless connection, there are several situations. Maybe Airplane mode is activated. If it is, disable it. Maybe you have connected to the wrong WiFI network or you are using your cellular internet. We have already mentioned that your device and the router or access point have to be part of the same network.
There is also a possibility that accessing the router admin dashboard is disabled for wireless connections. In that case, you have to switch to a wired connection. In most cases switching from WiFi to a wired connection is the best solution.
Web Browser Issues
We have already said that Chrome and Edge are the two browsers the router manufacturers recommend the most. Use one of these if you have them installed on the device.
Another thing to keep in mind is that the web browser has to be updated recently. It doesn't have to be the most recent version, but an obsolete web browser on an old device can have some issues with the router's web-based interface. If you haven't updated your web browser for a longer period of time, please update it and try to login again.
IP Address 192.168.1.10 Issues
Some people type this IP in the browser's search bar. Well, the IP has to be typed into the URL bar.
Also, when you type it, make sure to do it correctly. Type numbers and dots only. No letters are allowed although they look almost the same like "l" and "1".
It is possible that 192.168.1.10 is not the correct router IP address. You have to check this by yourself. The steps are explained here. If you find out that the router is using another IP address as a default gateway, type that one in the URL bar and try again.
Sometimes, when you type the IP address you see a warning message informing you about the SSL certificate and privacy. In that case, look for the Advanced button at the bottom of the page, click on it and then on the right side click on Proceed to 192.168.1.10. You have nothing to worry about if you see this warning.
Admin Login Credentials Issues
There are not many problems connected with the admin login details. You are either typing them wrong, or you are using the wrong ones.
The default admin login details can be found in the user's manual, then printed on a label which is usually on the side of the router or you can search for them online on the manufacturer's official website.
However, if your ISP or someone else has changed these default login details, you will have to login using the custom ones. In case you don't know the custom ones, the only solution will be a router factory reset. After you reset the router you will be able to login using the default login details.
Additional Solutions
1. Use another device to access the admin dashboard.
2. If you don't have another device, restart the current one and try again.
3. Restart your network (both the router and the modem).
4. Disable proxies if you are using them.
5. Disable your security software and popup blockers.
6. Get in touch with your ISP and ask for their assistance.
Recommended reading:
Final Words
As you can see the IP address 192.168.1.10 is pretty important when we want to configure our wireless network. Hopefully, things are a bit clearer now and you know how to use this IP to access your router settings. And in case you can't go through the login process, the solutions given in this article should help you fix the issue and continue.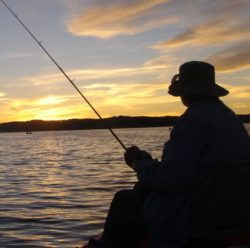 Hey, I'm David. I've been working as a wireless network engineer and a network administrator for 15 years. During my studies, I also worked as an ISP field technician – that's when I met Jeremy. 
I hold a bachelor's degree in network engineering and a master's degree in computer science and engineering. I'm also a Cisco-certified service provider. 
In my professional career, I worked for router/modem manufacturers and internet providers. I like to think that I'm good at explaining network-related issues in simple terms. That's exactly what I'm doing on this website – I'm making simple and easy-to-follow guides on how to install, set up, and troubleshoot your networking hardware. I also review new network equipment – modems, gateways, switches, routers, extenders, mesh systems, cables, etc. 
My goal is to help regular users with their everyday network issues, educate them, and make them less scared of their equipment. In my articles, you can find tips on what to look for when buying new networking hardware, and how to adjust your network settings to get the most out of your wi-fi. 
Since my work is closely related to computers, servers, and other network equipment, I like to spend most of my spare time outdoors. When I want to blow off some steam, I like to ride my bike. I also love hiking and swimming. When I need to calm down and clear my mind, my go-to activity is fishing.