192.168.1.254 is a private IP address mostly used as a default IP for routers produced or used by AT&T, Billion, Plusnet, Netopia, Thomson, PIX-LINK Mini router and some Linksys models. In case you want to change your wireless network name or change your Wi-Fi password you will need to know a little more about the 192.168.1.254 IP and how to use it.
But first, we suppose you want to know how to use this IP properly so let's get started.
192.168.1.254 and How to use it
All the changes we need to make regarding our wireless network need to be made in the router settings or the so-called router admin console. Each router has a default IP address, in our case it's 192.168.1.254 and we can use this IP to access the router settings page.
So, before we access the router settings page, we need to do the following:
Check whether 192.168.1.254 is the correct router IP
Check whether we are connected to the network either using a network cable or Wi-Fi
Have the router username and password
Login to the router settings page using 192.168.1.254
If all these requirements are fulfilled, we will be able to login to our router settings page without problems. Just follow these steps:
STEP 1: Connect to your network
If you aren't connected to your home network you won't be able to access the router admin console. So, make sure to do this first.
STEP 2: Launch a web browser on your device
The router admin console can be accessed using a web browser. We are not visiting a real website here so there is no need to have a working internet connection. Any browser will do the job so launch the one already installed on your device.
STEP 3: Type 192.168.1.254 in the browser's address bar
Make sure to type the IP 192.168.1.254 in the address bar. Sometimes people type it in the search bar and get Google search results instead. After you type the IP address press Enter on the keyboard if you are using a computer or a laptop, or tap the Go button or magnifying glass icon on your smartphone.

STEP 4: Enter the router login username and password
If 192.168.1.254 is the correct IP address you will be required to enter the default login username and password for your router. You can find these in the user guide or on a label at the back of the router. In case you have changed these login details before, you will need to login with the new credentials.
Recommended reading:
Most common usernames in this case are: admin and user
Most common passwords are: admin, password or just leave this field blank
After you click the Login button you will access the router admin console where you can change the router settings.
Here are some official username/password combinations to help you here.
AT&T routers
If your device is directly connected to your AT&T router you won't be asked to enter the login details. If you are using a wireless connection you will need to enter the Device Access Code. If you are using an AT&T router you will find this AT&T router login guide useful.
Linksys routers
Username: admin
Password: leave this field blank
Billion routers
Username: admin
Password: admin
Netopia routers
Username: admin
Password: admin
PIX-LINK Mini router
Username: admin
Password: admin
STEP 5: You can change the router settings now!
If the username and password were correct you will see the router admin console. Here you can make many changes which can secure your wireless network, create a separate Guest Network for your friends and other visitors, control the time your children spend online using the Parental Controls feature and much more.
IMPORTANT NOTES
Sometimes it may happen that you can't complete the login process. Here are the most common reasons so check whether any of these is causing problems.
If you are not connected to the network you will get these messages in your browser.
"No internet" in Google Chrome
"Unable to connect" in Mozilla Firefox
Connect to the network and continue from STEP 3.
If the login window doesn't appear after you type the IP address and hit the Enter button 192.168.1.254 isn't the default IP for your router. Inf this is the case you can get an error message saying "The server at 192.168.1.254 is taking too long to respond." if you are using Mozilla Firefox or "This site can't be reached 192.168.1.254 took too long to respond." If you are using Google Chrome.
If that happens you can try with another IP address like 192.168.0.1 or 192.168.1.1 which are most frequently used default IPs. Or you can try finding the IP on your own using this guide.
Another reason why the login window doesn't show up is because you have mistyped the IP address. The IP is made of numbers, but one of the most common mistakes is typing 192.168.l.254 where the small letter "L" is typed instead of the number "1". In that case try again and continue from STEP 4.
The username and password are case sensitive so pay attention when you type them.
In case you have changed the default router username and password and you can't remember the new login details; you will have to reset the router to factory settings.
Conclusion
192.168.1.254 is just like any other private IP addresses. Routers with this private IP use it to identify themselves in the network and we can use that same IP to login to the router and modify its settings. All you need to know is the correct router IP, username and password and you can start securing your wireless home network, setting up Parental controls or a Guest network, and much more.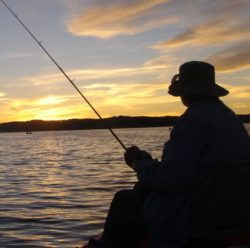 Hey, I'm David. I've been working as a wireless network engineer and a network administrator for 15 years. During my studies, I also worked as an ISP field technician – that's when I met Jeremy. 
I hold a bachelor's degree in network engineering and a master's degree in computer science and engineering. I'm also a Cisco-certified service provider. 
In my professional career, I worked for router/modem manufacturers and internet providers. I like to think that I'm good at explaining network-related issues in simple terms. That's exactly what I'm doing on this website – I'm making simple and easy-to-follow guides on how to install, set up, and troubleshoot your networking hardware. I also review new network equipment – modems, gateways, switches, routers, extenders, mesh systems, cables, etc. 
My goal is to help regular users with their everyday network issues, educate them, and make them less scared of their equipment. In my articles, you can find tips on what to look for when buying new networking hardware, and how to adjust your network settings to get the most out of your wi-fi. 
Since my work is closely related to computers, servers, and other network equipment, I like to spend most of my spare time outdoors. When I want to blow off some steam, I like to ride my bike. I also love hiking and swimming. When I need to calm down and clear my mind, my go-to activity is fishing.