192.168.100.1 is a private IP address often used by router manufacturers as a default router IP. As a default IP, it allows us to access the router settings page and tweak the router settings as we like it..
The average user really doesn't have to know all the technical details of this IP, but knowing how to use it properly to secure its wireless network or use the parental controls is a more important thing.
Which router manufacturers use 192.168.100.1?
This IP is often used for routers produced by Ubee Interactive, Huawei, some Netgear routers, Motorola (their MB series of routers uses this IP address as a default one), Virgin Media hubs in Modem Mode and so on..
How to use 192.168.100.1?
Just like with other default IP addresses the main role is to help us access the router settings. Let's see what are the exact steps to login to your router using this IP.
Before we begin you need to check the following:
Are you connected to your wireless network?
You can access the router settings only from a device already connected to the network. If you aren't connected you won't be able to login to your router.
Is 192.168.100.1 the correct IP of your router?
You can easily check this ether in the user's manual, on the label on the router or you can follow the steps given in this guide.
Do you have the default username and password for your router model?
These login details are usually printed in the manual or on a label on the router so check these first. Otherwise you can try the ones given below.
If the answer to these questions is YES, you may proceed.
1. Launch your web browser
Open the web browser installed on your device. Having an active Internet connection is not necessary since we are trying to access the router, not an actual website.
2. Type 192.168.100.1 in the address bar

After you type 192.168.100.1 in the address bar of the web browser and press the Enter key or Go button you will be take to the router login page. We have to point out that one of the most common mistakes people do is typing this IP in the Search bar instead of the Address bar, so be careful.
3. Enter the default username and password
You can find the default login details in the user's manual or you can check whether they are printed somewhere on the router (usually on a label under the router). If you don't have these you can try with the following usernames and passwords.
| Router brand | Default Username | Default Password |
| --- | --- | --- |
| Motorola | admin | motorola |
| Ubee | user | user |
| Huawei | telecomadmin | admintelecom |
| Huawei | Root | admin |
| NETGEAR | admin | password |
Hopefully, these default login usernames and password will be correct for your router. If not, you can always contact your ISP or search for the manual for your specific router model.
4. Welcome to the Admin interface!
If the IP, username and password were correct you now have access to your router admin panel.
You can also read these articles for step-by-step guides to login to your 192.168.100.1 router:
Related article:
Can't login to 192.168.100.1
Well, this was easy, right?
However, there are some situations when the login process fails for some reason. Here is what you need to check if you can't login to your wireless router.
1. Check the connections. A damaged network cable or a loose connection can be the reason why you can't login.
2. Are you connected to the network? We have already said that you need to be connected to the network. We highly recommend using a wired connection to do this, so use an Ethernet cable to connect the router to your laptop or computer.
3. Is 192.168.100.1 the correct IP? Check whether 192.168.100.1 is the router default gateway in the Control panel or try one of the following IP addresses: 192.168.0.1, 192.168.1.1, 192.168.1.254.
4. Did you type it correctly in the URL bar? You would be surprised to know how many people type "l" instead of "1" so type carefully.
5. Did you type the IP in the URL bar? Typing it in the search bar will give you search results from Google or Bing and that's not what we are looking for.
6. Check the manual for the default username and password. If you have changed the router admin password or username previously, try the new ones.
7. Be careful when you type the username and password. These are case-sensitive.
8. Disable your firewall, antivirus program or popup blocker because they may be preventing the login page from showing up.
Why Access Your Router Admin Panel via 192.168.100.1?
The router settings page (admin page) is the most important in your network because you are able to access and change many different settings such as:
If you want to secure your wireless router and network you can change the:
Default router login information (this includes the router username, router admin password and IP address – in this case 192.168.100.1)
Network name (SSID)
Wireless password/Network Security Key
You can also:
Setup a Guest Network so you don't have to share the password of your primary network
Setup port forwarding (useful for gamers)
Setup VPN
Setup Parental Controls to control the time your kids spend online
Final Thoughts
I hope you have found this article about 192.168.100.1 useful and now have a better understanding of what this IP address is, how you can use it and why you need to know how to use it properly.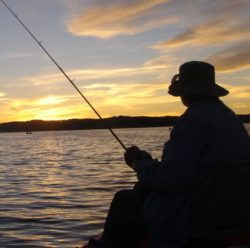 Hey, I'm David. I've been working as a wireless network engineer and a network administrator for 15 years. During my studies, I also worked as an ISP field technician – that's when I met Jeremy. 
I hold a bachelor's degree in network engineering and a master's degree in computer science and engineering. I'm also a Cisco-certified service provider. 
In my professional career, I worked for router/modem manufacturers and internet providers. I like to think that I'm good at explaining network-related issues in simple terms. That's exactly what I'm doing on this website – I'm making simple and easy-to-follow guides on how to install, set up, and troubleshoot your networking hardware. I also review new network equipment – modems, gateways, switches, routers, extenders, mesh systems, cables, etc. 
My goal is to help regular users with their everyday network issues, educate them, and make them less scared of their equipment. In my articles, you can find tips on what to look for when buying new networking hardware, and how to adjust your network settings to get the most out of your wi-fi. 
Since my work is closely related to computers, servers, and other network equipment, I like to spend most of my spare time outdoors. When I want to blow off some steam, I like to ride my bike. I also love hiking and swimming. When I need to calm down and clear my mind, my go-to activity is fishing.