If you're looking for the right super-fast internet plan, you might have 500 Mbps lingering in your mind. It's definitely not slow, but also not the fastest (although 500 Mbps was considered blazing fast just a couple of years ago). When you have decided to purchase a 500 Mbps internet plan, the next question you want to ask is, how much is 500 Mbps internet?
500 Mbps may be just a tad faster than 400 Mbps. So, you might be divided on which one is the right for your needs. Is it smarter to go for 400 Mbps and save a few bucks? On the other hand, users need faster and faster internet these days to perform the ever-increasing online tasks, whether at work, school, or home.
Before we take a look at various 500 Mbps internet plans offered by the most popular ISPs, let's analyze how fast is 500 Mbps. It may be one of the fastest internet plans offered by many Internet Service Providers, but will it be enough to perform all demanding online tasks in your household?
While a 500 Mbps connection is considered super-fast not so long ago, it's not that incredibly fast by today's standard. It's pretty common to have a gigabit (1,000 Mbps) internet connection and beyond nowadays. That said, it's still nifty and can provide more punch than standard internet. For instance, you can download an HD movie in a minute or less. In addition, with a 500 Mbps speed, you can effortlessly stream UHD/4K videos/TV on up to 20 devices simultaneously.
Let's get started with an overview of a couple of internet plans offering a 500 Mbps connection.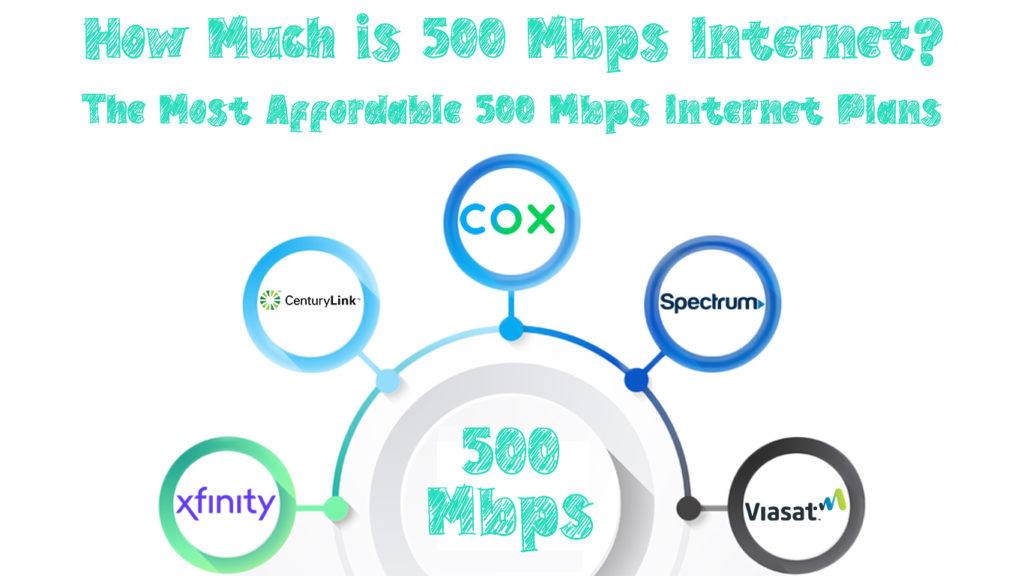 Xfinity Blast!® Internet
The Xfinity Blast! Internet Plan offers a slightly higher speed at 600 Mbps. It's still within the middle range while being super-fast compared to the standard plan. This plan is suitable for downloading TV shows, streaming in HD/UHD/4K on multiple devices, and playing multiplayer online games. A highly reliable fast internet makes the plan an intelligent choice. In addition, you have multiple freebies included in the package.

Features:
Internet speed: Download – up to 600 Mbps.
Monthly fee: $59.99 per month for 24 months (with Autopay); $103.95 after that.
Free

Wi-Fi

equipment for 24 months.
No contracts are required.
In addition, it comes with a customer commitment as follows:
Money-back guarantee (30 days).
User-friendly self-service application.
2-hour appointment guaranteed.
Xfinity Blast! Internet and Other Xfinity Internet Plans:
PLAN
DOWNLOAD SPEED
UPLOAD SPEED
MONTHLY FEE
RENEWAL (AFTER 24 MO)
Performance Pro Internet

300 Mbps

5 Mbps

–

10 Mbps

$39.99

$98.95

Xfinity Blast!® Internet

600 Mbps

10 Mbps

$69.99

$103.95

Gigabit

1,200 Mbps

35 Mbps

$79.99

$113.95
Metronet 500 Mb 100% Fiber Internet Plan
A Metronet 500 Mbps 100% Fiber Internet Plan delivers a 500 Mbps internet speed. This plan brings state-of-the-art 100% fiber internet to your home. When you subscribe to this plan, you'll get crazy fast download and upload speeds at an affordable price.

With the same download and upload speed, this plan works well for uploading/downloading large files, seamless online gaming, UHD/4K video downloads, and global video conferencing. The best part is you also get a free wireless router in the package. However, if you want a whole-home consistent, reliable Wi-Fi coverage, you can add it for as low as $9.95 per month.
Features:
Internet speed: Download – up to 500 Mbps / upload – up to 500 Mbps.
Monthly fee: $49.95; after 12 months – $59.95; after 24 months – $69.95.
No data caps or throttling.
24/7 local customer support.
Metronet 500 Mb 100% Fiber Internet Plan and Other Metronet Internet Plans:
PLAN
DOWNLOAD / UPLOAD SPEED
MONTHLY FEE
AFTER 12 MONTHS
AFTER 24 MONTHS
100 Mb

100/

100 Mbps

$39.95

$49.95

$49.95

500 Mb

500/500 Mbps

$49.95

$59.95

$69.95

1 Gig

1,000/1,000 Mbps

$59.99

$69.95 after 6 mo.

$89.95 after 18 mo.
FAQ
Users may want to know more about 500 Mbps internet speed. Here are some FAQs regarding this speed:
Q: Can you get internet speed faster than 500 Mbps?
A: By all means, 500 Mbps is a breakneck internet speed. Just a few years ago, 500 Mbps was considered an insanely fast connection available only to the elite few. Today, 500 Mbps is still considered very fast, but it's much more affordable than it used to be. Even a much faster Gigabit connection or 2-Gigabit connection is possible these days, and it's not insanely expensive.
Q: Is 500 Mbps enough for the entire family?
A: If you're running on a home network, 500 Mbps is more than enough to withstand the heaviest internet usage, even when all household members stay online. Even if you experience some issues, they will probably not be speed-related.
On the other hand, if you use the network for business and if all users are accessing the network simultaneously. 500 Mbps might not be sufficient to cater to such heavy usage.
Q: How do you explain Mbps?
A: Mbps is a short form of Megabits per Second. People use it to measure internet bandwidth. One megabit represents one million bits of data. For example, when you say your internet speed is 500 Mbps, it means your network can transfer 500 megabits of data in one second.
Note: A megabit (Mb) is different from a megabyte (MB). Eight megabits equal to one megabyte. We use bits to measure the rate of data transfer, while bytes refer to file sizes.
Q: What speed is good for Wi-Fi?
A: For some users, running the internet at 500 Mbps might be overkill. For typical online usages, 25 Mbps is generally good enough for one or two users running just a few connected devices at the same time. But if you want to run some heavy online applications such as UHD video streaming, video conferencing, or multiuser online gaming, all at the same time, 25 Mbps will not be enough. You would need a faster connection for those online activities. A general rule of thumb is that a single person uses at least 25 Mbps download speed. So, if you have five household members who use the home Wi-Fi network simultaneously, you'd need a speed of at least 125 Mbps.
Conclusion
Finding the right 500 Mbps internet plan may take a while, considering there are several similar internet plans offered by multiple Internet Service Providers. In addition, you also need to research how much is 500 Mbps internet? The price offered by one ISP might differ from another, depending on the package. For that matter, you also need to look at the price offered against the plan's features and benefits.
In this guide, we have recommended a couple of 500 Mbps plans. If you have read the entire guide, you'd have an idea of which plan suits your home internet network needs and your budget.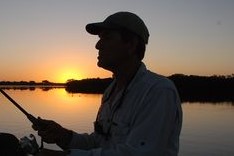 Hey, I'm Jeremy Clifford. I hold a bachelor's degree in information systems, and I'm a certified network specialist. I worked for several internet providers in LA, San Francisco, Sacramento, and Seattle over the past 21 years.
I worked as a customer service operator, field technician, network engineer, and network specialist. During my career in networking, I've come across numerous modems, gateways, routers, and other networking hardware. I've installed network equipment, fixed it, designed and administrated networks, etc.
Networking is my passion, and I'm eager to share everything I know with you. On this website, you can read my modem and router reviews, as well as various how-to guides designed to help you solve your network problems. I want to liberate you from the fear that most users feel when they have to deal with modem and router settings.
My favorite free-time activities are gaming, movie-watching, and cooking. I also enjoy fishing, although I'm not good at it. What I'm good at is annoying David when we are fishing together. Apparently, you're not supposed to talk or laugh while fishing – it scares the fishes.