We love the internet, and without it, there's nothing much we can do in today's world. However, it's common to receive notifications from your computer's security system or your antivirus program about threats coming into your network when you're online. Every now and then, we're facing various threats, and one of them could be the AboCom device on your network. 
If you have this unknown AboCom device connected to your Wi-Fi, this is the right place to be. Read this short article, and you will learn everything you need to know about it.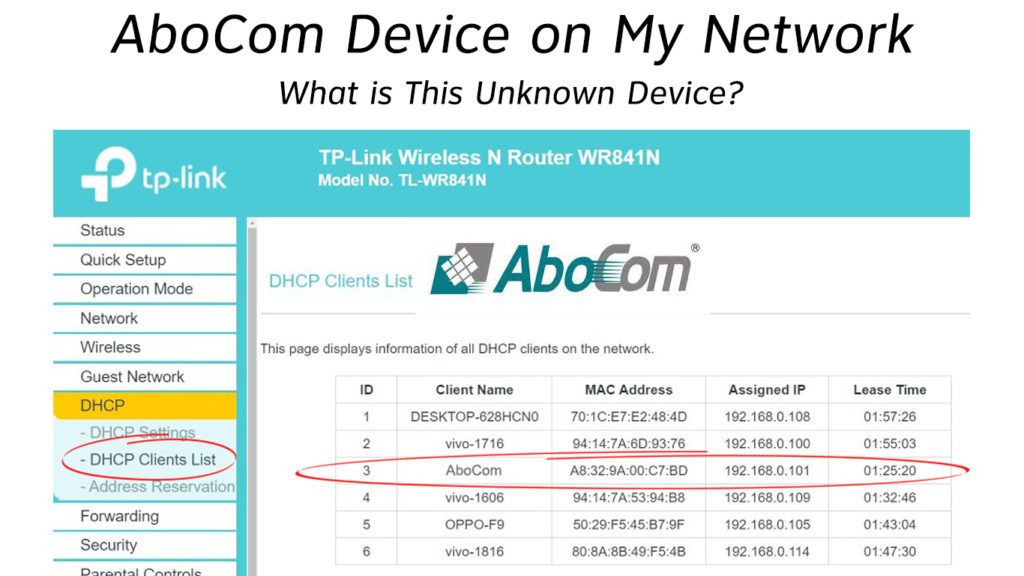 Why Do You Have an AboCom Device on Your Network?
You might think that your computer and network are very safe, especially when you have already installed the best antivirus software, set up secure WPA3 encryption, and have a very strong password. However, hackers, viruses, and malware are making their own development on par with the IT technology development. So, no matter how safe your network is, you can still have unrecognized devices connected to your network. AboCom device is no exception. 
What is AboCom Device?
AboCom is an established Taiwanese communication company focusing on manufacturing a diverse range of networking equipment. It produces various equipment such as Wi-Fi connectivity modules used in many devices, including smart home appliances such as bulbs, lights, air-conditioners, fridges, and washing machines. 
Therefore, if you find AboCom Device on your network, it could be one of your own devices because AboCom manufactured the Wi-Fi module installed in that device. If you're aware of this, there is no worry about the AboCom device on your network since it is not an outsider.
How to Identify Devices on your Network
You can list out the MAC addresses of all devices connected to your network from your router interface. Use the following method to identify the devices:
Search your Router's IP Address
You must find your router's IP address before logging into the interface. Follow these steps:
Press the Windows and the 'x' keys simultaneously to see a menu.
Choose the Network Connections.
Select Properties, which is under the Status page.
Scroll down to the properties section.
Find your router's IP address at the IPv4 DNS servers.
Memorize or copy this IP address.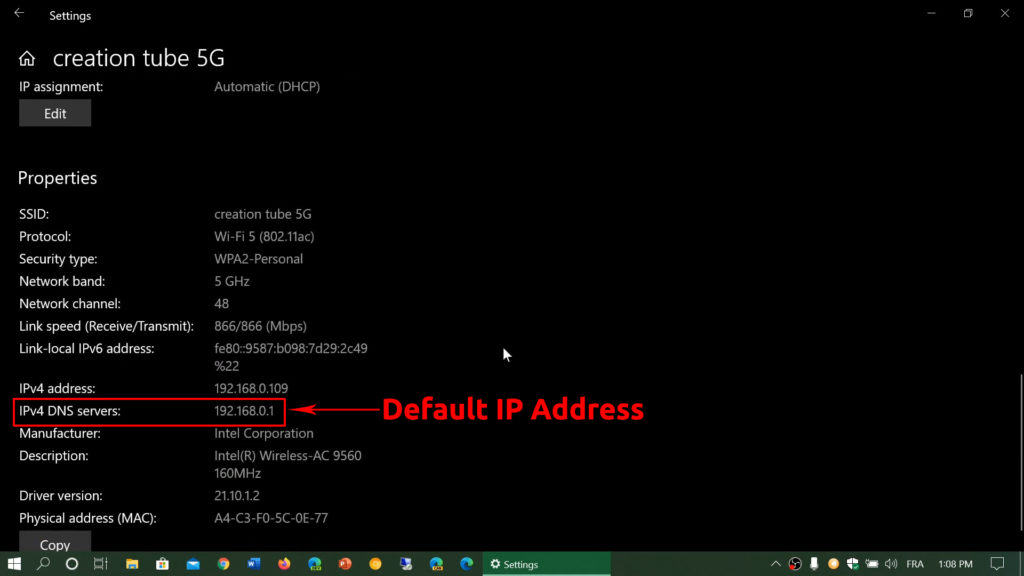 Log in to the Router Admin Page
Follow these steps to log into your router interface:
Start your internet browser.
Type your router's IP address on the browser's address bar. 
When prompted, type in the username and password. Normally, you can find the credentials in the manual. Otherwise, they appear at the back of the router on a sticker. 
Follow these steps to find the devices menu:
Search for the Menu that shows Devices, Wireless Clients, Attached Devices, or Client List (depending on the router model and manufacturer).
The Menu displays a list of all devices connected to your network, each with a unique MAC address, including

unknown devices

such as AboCom.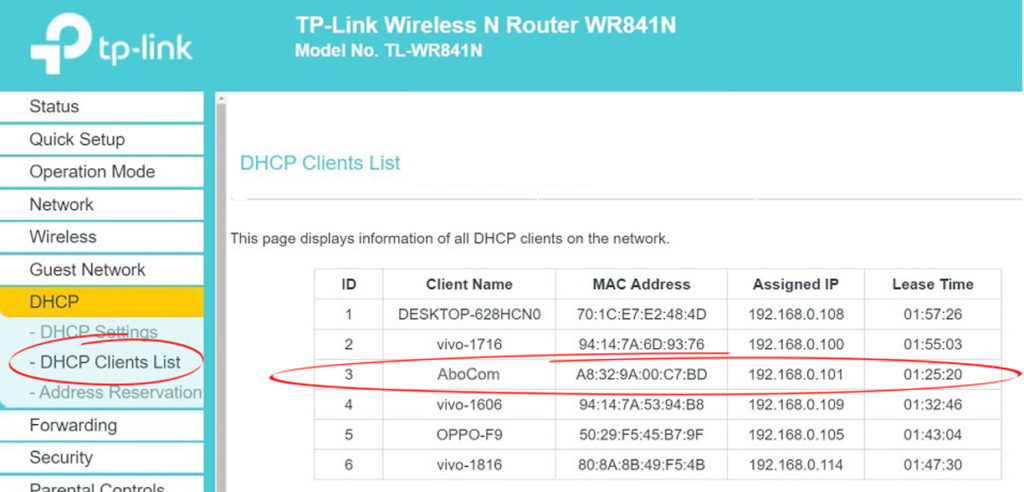 Block Unwanted Devices
When you see the AboCom device on your network, the first action you want to take is to block or disconnect it. You may find it challenging to manage if you have multiple devices connected to your network. Go to your router's interface to block such unknown devices using the MAC addresses you obtained earlier.  
Search the MAC Address from Google
To find out the MAC address of the specific AboCom device, google it to see the details that include the manufacturer's name. Once you identify it, it's easy to discard the device out of our network.
Change your Network Password
When you see an unwanted or unauthorized device like AboCom on your network, you can remove it by changing your network's password. Somebody must have already known your password and connected to your network – most likely, the password has been compromised.
Recommended reading:
It may be the result of using a weak password, which a hacker can easily unlock to get into your system. Therefore, when you reset the password, use a strong password that has a combination of lowercase and uppercase letters, numbers, and at least one special character.
Having a strong password is like having an expensive security door at your house. A strong password will deter hackers from trying to sneak into your network.
Conclusion
This post tells you what AboCom is and how an AboCom device got connected to your network. Although an Abocom device on your network could be your own device or home appliance, it could also come from a malicious intruder. 
To avoid such intruders, you need to improve your computer and network security system. However, you can have the most advanced security system and antivirus software, but you can still have unwanted devices on your network.
Hackers are known to evolve according to the current trends. A strong password would protect your network from being an easy target for hackers and other malicious intruders.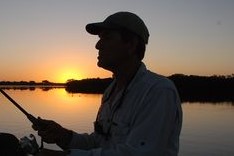 Hey, I'm Jeremy Clifford. I hold a bachelor's degree in information systems, and I'm a certified network specialist. I worked for several internet providers in LA, San Francisco, Sacramento, and Seattle over the past 21 years.
I worked as a customer service operator, field technician, network engineer, and network specialist. During my career in networking, I've come across numerous modems, gateways, routers, and other networking hardware. I've installed network equipment, fixed it, designed and administrated networks, etc.
Networking is my passion, and I'm eager to share everything I know with you. On this website, you can read my modem and router reviews, as well as various how-to guides designed to help you solve your network problems. I want to liberate you from the fear that most users feel when they have to deal with modem and router settings.
My favorite free-time activities are gaming, movie-watching, and cooking. I also enjoy fishing, although I'm not good at it. What I'm good at is annoying David when we are fishing together. Apparently, you're not supposed to talk or laugh while fishing – it scares the fishes.