Do you use a modem made by Motorola? If so, take a few minutes and read this article – it can certainly be useful to you. You will learn how to access your Motorola modem.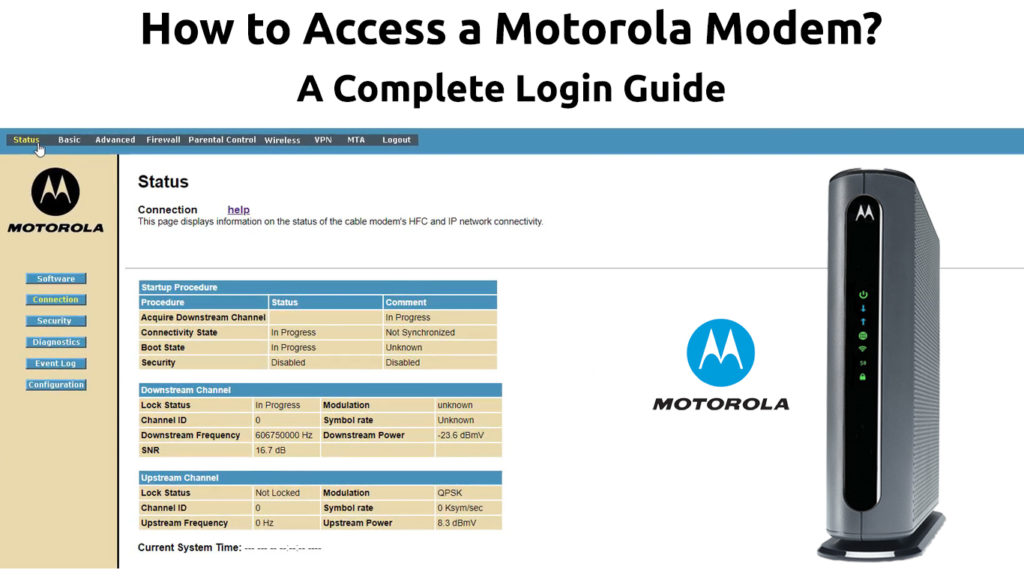 Why Would You Want to Access a Motorola Modem?
Let's first see why and when you have to access your Motorola modem.
When you have problems with your internet connection, you will probably first suspect and check the router, because it is the one that receives the signal from your provider, and then sends it to your network. Some other things can also be the cause.
One of those other things (in some rare situations) can be a problem with the modem. In these situations, it's good to know how to check the modem. More precisely, it's good to know how to access it and look at the complete report.
This report will give you information about the operation of the modem. You will be able to see the current strength of your internet signal, as well as potential problems that could interfere with your internet network, etc.
Below, we will show you the steps for this procedure.
How to Access a Motorola Modem? (Step-By-Step)
Connect the modem directly to the computer that you're going to use to access the modem (use Ethernet cable to connect them).
Now, you need to open the Internet browser you are using (you can use any browser to access the Motorola modem).
Type the IP address of your Motorola modem into the web browser. The IP address of most Motorola modems is 192.168.100.1. After entering the IP address in the address bar, press Enter.
The page of the modem (Configuration Manager) will load very quickly, in a few moments. When it loads, you can see a complete report on the operation of your modem.
In the Configuration Manager, you will see the Status section. In this section, "Cable modem status" – represents the current status of your Motorola modem. If everything is as it should be and if the modem is online, next to "Status of the cable modem" will be "Operational".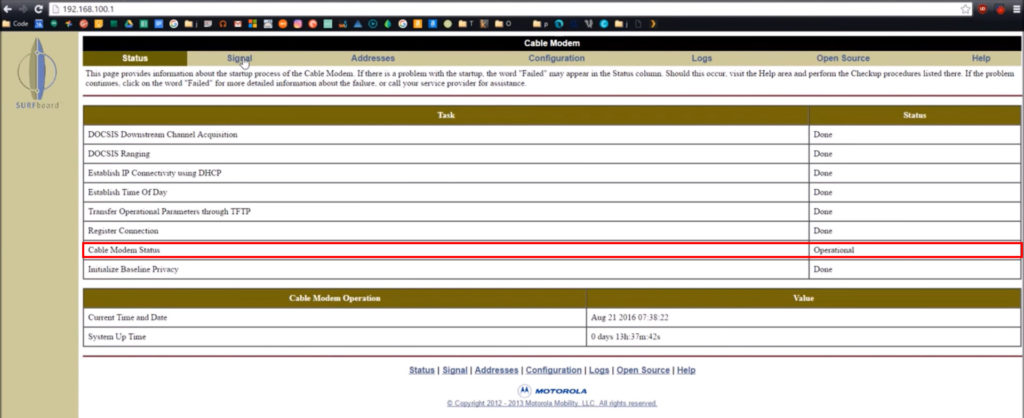 To check if the connection with the cable operator is good or if there are currently some problems, in the Configuration Manager, click on "Signal" (to the right of "Status"). In the "Signal" section, you will see the following: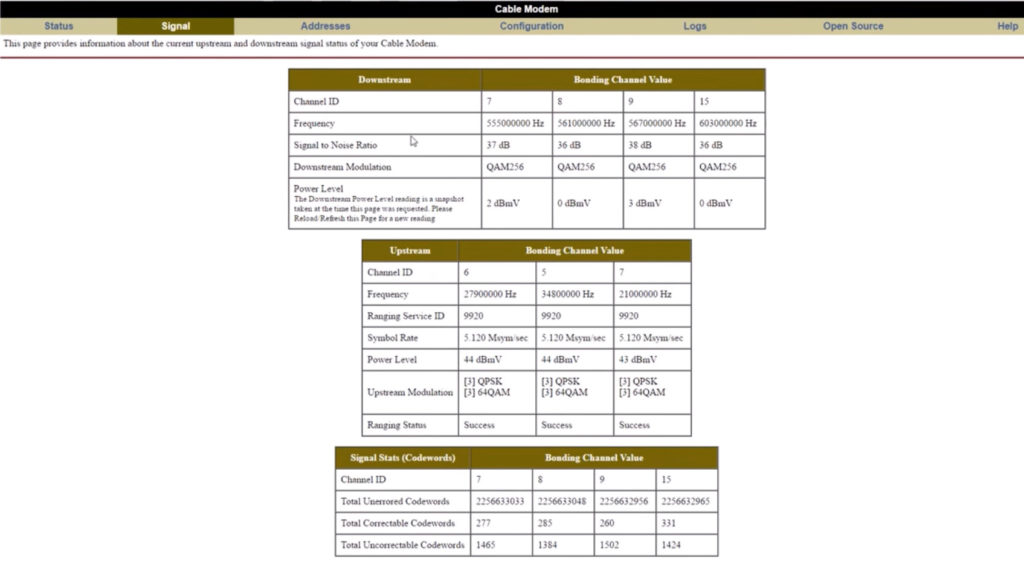 Signal to Noise Ratio (SNR)

tells you how much the signal is "louder" than the noise. If everything is fine, the reading will be higher than 25/27.
Power Level

represents the level of signal strength. The lower reading (it can be negative) means that the signal is worse.
Downstream Power Level – represents the signal strength downstream (can be plus or minus). The best reading for Downstream Power Level is -12dBmV to +12dBmV.

Upstream Power Level – represents the upstream signal strength, and the recommended values range from 37dB to 54dB. If the reading is higher than 54dB, the internet connection signal will be worse.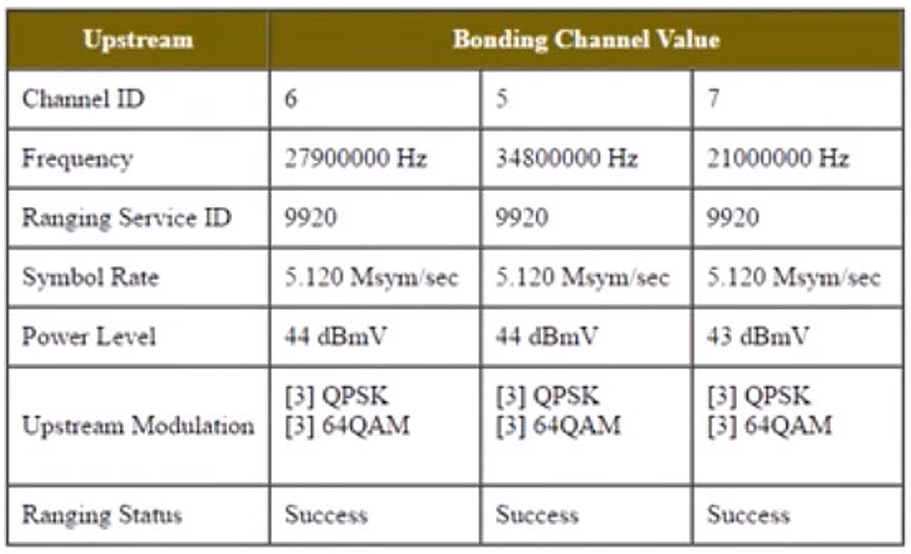 Note: These readings are current and refer to the time you are checking them. For example, if you have problems with the Internet when there are storms or rains, then check the modem and memorize the readings to check them again later when the weather is better. If the readings are better then, it means that bad weather has disrupted your internet.
Of course, there are a few more things you can see when accessing a modem, but for you as users, the most important are the ones we've just mentioned.
What to Do When You Can't Access the Motorola Modem?
You may have problems accessing your modem for some reason.
In such situations, there are a few things you can try to solve the problem. Here are some of them:
The easiest way is to start by checking the cables. Make sure the Ethernet cable is tightly connected on both sides.
Turn off the modem, and then turn it on again after a few moments (reboot your modem).
Reset the modem

as follows: press the reset button (located on the back of the modem) with an object that has a sharp tip and hold for 20-30 seconds.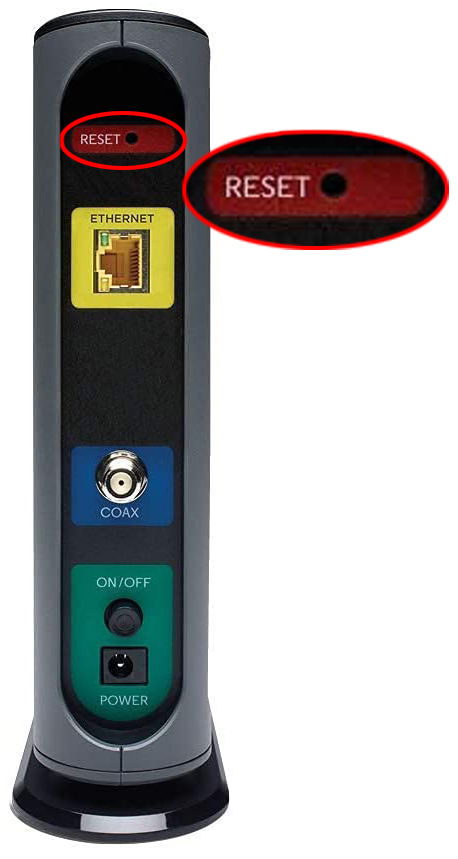 Conclusion
We hope you have successfully accessed your Motorola modem by following our step-by-step guide. The procedure, as you can see, is quite simple and doesn't require any advanced knowledge. If you are looking for a way to access the settings of your Motorola router, click here.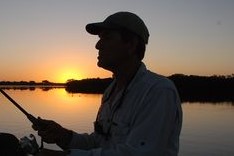 Hey, I'm Jeremy Clifford. I hold a bachelor's degree in information systems, and I'm a certified network specialist. I worked for several internet providers in LA, San Francisco, Sacramento, and Seattle over the past 21 years.
I worked as a customer service operator, field technician, network engineer, and network specialist. During my career in networking, I've come across numerous modems, gateways, routers, and other networking hardware. I've installed network equipment, fixed it, designed and administrated networks, etc.
Networking is my passion, and I'm eager to share everything I know with you. On this website, you can read my modem and router reviews, as well as various how-to guides designed to help you solve your network problems. I want to liberate you from the fear that most users feel when they have to deal with modem and router settings.
My favorite free-time activities are gaming, movie-watching, and cooking. I also enjoy fishing, although I'm not good at it. What I'm good at is annoying David when we are fishing together. Apparently, you're not supposed to talk or laugh while fishing – it scares the fishes.