Airtel (Bharti Airtel) is a multinational company from India, which provides telecommunications services.
This company, based in New Delhi, was founded in 1995 and currently operates in as many as 18 countries (Asia and Africa). By the way, it is one of the several largest mobile network operators in the world.
In this article, you will get a detailed explanation of how to change the Airtel Wi-Fi password.
Router Information
In order to change your W-Fi password, you need to know the basic information about your router. Here we primarily mean data such as the name of the wi-fi network you use, passwords for the router and wi-fi, as well as your router's default IP address.
In most cases, you will find all this on the sticker on the back of the router. If by any chance, the router itself does not contain data, there is another, also easy way to get to its IP address. Open the Command Prompt, type ipconfig, and confirm by pressing Enter. Scroll down and the numbers you'll see below "Default Gateways" actually represent the router's IP address."
Reset Your Airtel Wi-Fi Device
It's not uncommon for people to forget new username and password after changing the router's default credentials. If such a situation has happened to you, it is useful to know that there is a very simple way to reset the router.
At the very beginning, it is necessary to turn on the modem and wait a few moments, until you notice that the lights have stabilized. After that, press the button used for the reset with the tip of the pen (you can also use the tip of the needle for this) and hold it for up to 30 seconds (10-15 sec will usually do the job). The light, which represents the power of the modem, will turn off, and after a few moments it will turn on again.
After these few steps, your router will be reset to factory settings, and you can use the default username and password again.
How to Change Airtel Wi-Fi Password Using the Application?
You will see tabs that contain details about your active subscriptions at the very top of the home page

Touch the card that contains landline information

Now, you need to select the tab that says Manage Services.

Select Change Wi-Fi Password.

Now, you have three boxes to fill out – you have to enter your new wi-fi name, then wi-fi password, and finally re-enter your password. If you want, you can keep the same wi-fi name.

Finally, after entering the password, tap SUBMIT.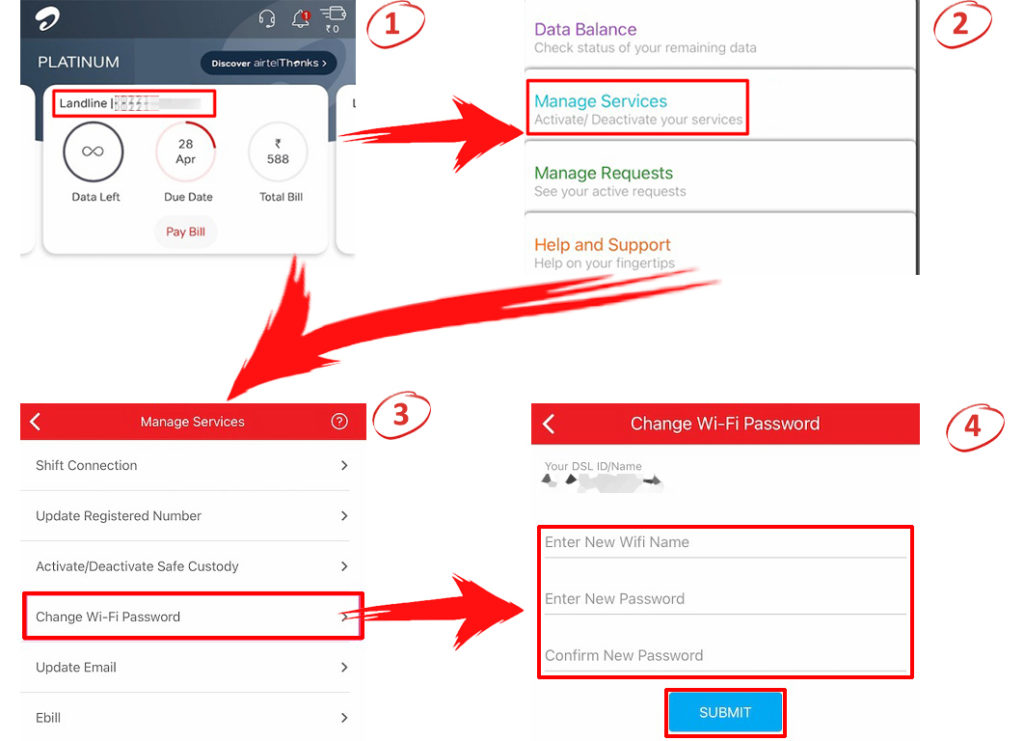 How to Change Airtel Wi-Fi Password Using the Router's Web Interface
Before you start, connect your computer to the wi-fi network.

Open your Internet browser. In the address bar, type in

192.168.1.1

and press

enter

.

You should now be redirected to the Airtel router Login page. Here, you have to enter the default username (in most cases – admin) and password (in most cases admin or password). You can see the default username and password on the back of the router.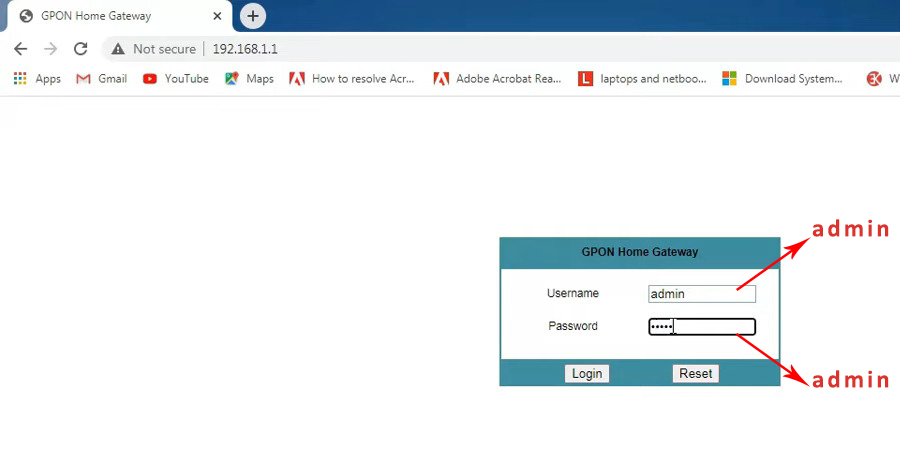 Select Network or Wireless Network from the sidebar menu.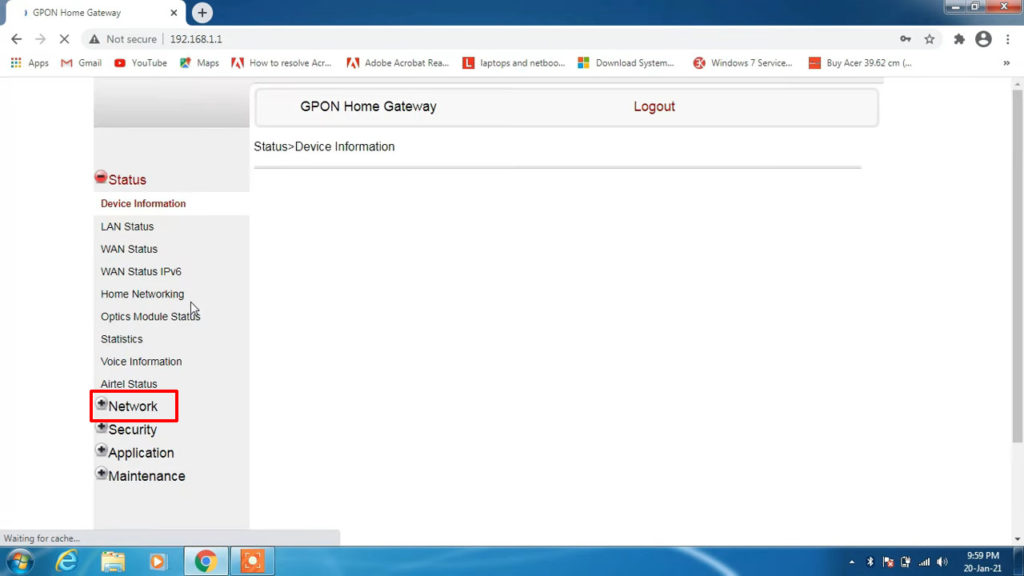 Choose Wireless 2.4GHz or Wireless 5GHz. Then, find the SSID configuration at the bottom of the page.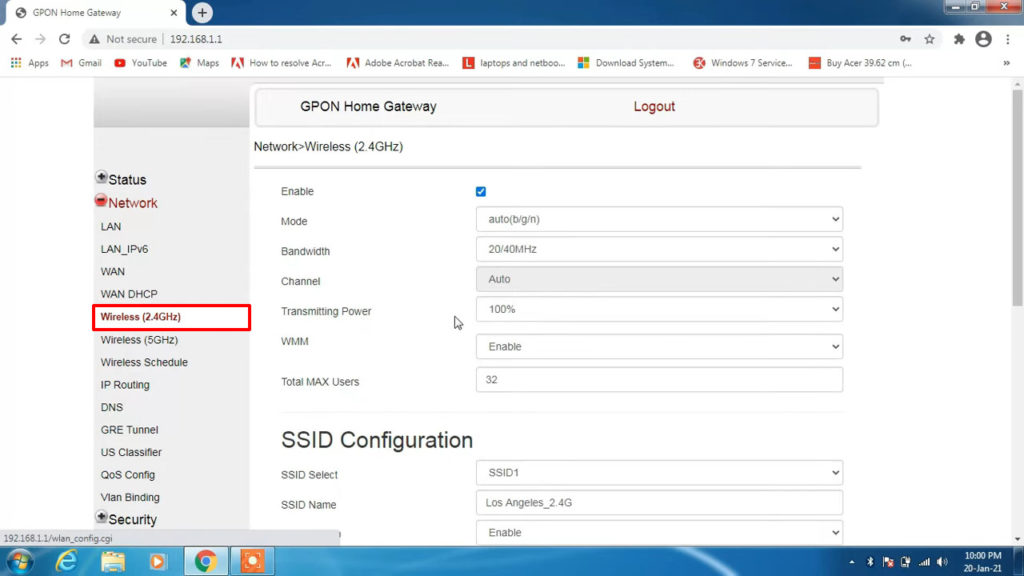 To change the wi-fi network name, click on the textbox next to SSID and enter whatever name you like. Then, choose the Encryption mode (WPA/WPA2 is the most secure), and enter your password in the textbox next to the WPA key.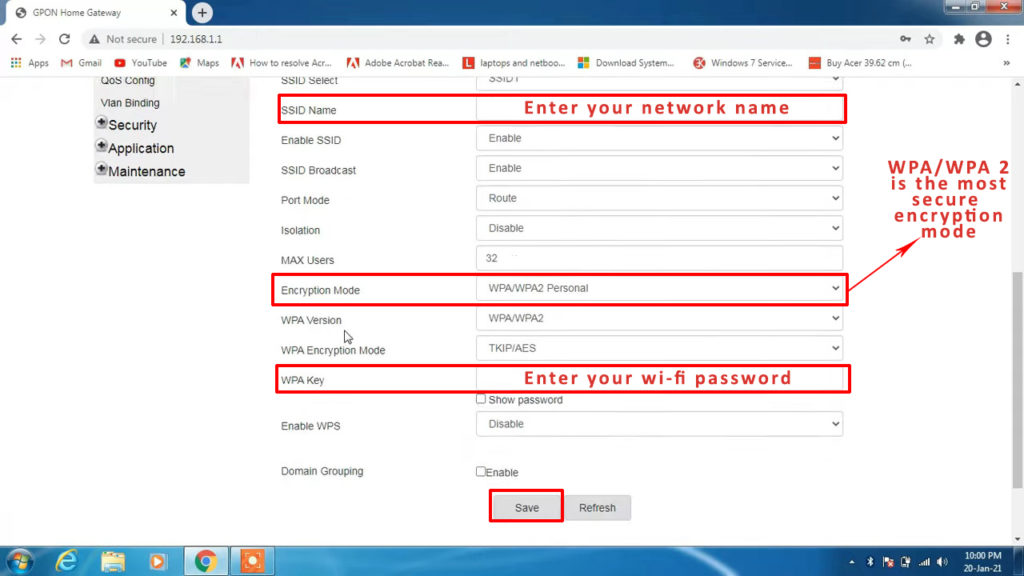 Finally, click SAVE at the bottom of the page.
Note: You will have to repeat this process for the other band.
Conclusion
We hope our tutorial helped you change Airtel Wi-Fi password. Before you leave, here's our last advice – changing your wi-fi password periodically is quite important. The right time to change it is when you feel that your internet connection is weaker and slower than usual.
This could happen because someone else came up with the password and now uses your internet. These are most often neighbors, but there is another, much bigger danger – hackers. For hackers, the goal is not to "steal your internet" but to get to your personal data (like bank accounts).
Recommended reading:
For these, as well as many other reasons, we advise you to avoid passwords that consist of a name or a year of birth because they are the easiest to guess, and we can compare them to a situation where you leave a house key under a rug or in a pot. Instead, you need to set a "strong password" that contains a combination of characters (numbers, letters, uppercase, lowercase). Those passwords are much harder to crack, so your network will be more secure.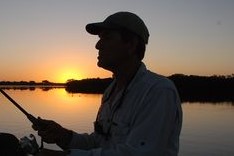 Hey, I'm Jeremy Clifford. I hold a bachelor's degree in information systems, and I'm a certified network specialist. I worked for several internet providers in LA, San Francisco, Sacramento, and Seattle over the past 21 years.
I worked as a customer service operator, field technician, network engineer, and network specialist. During my career in networking, I've come across numerous modems, gateways, routers, and other networking hardware. I've installed network equipment, fixed it, designed and administrated networks, etc.
Networking is my passion, and I'm eager to share everything I know with you. On this website, you can read my modem and router reviews, as well as various how-to guides designed to help you solve your network problems. I want to liberate you from the fear that most users feel when they have to deal with modem and router settings.
My favorite free-time activities are gaming, movie-watching, and cooking. I also enjoy fishing, although I'm not good at it. What I'm good at is annoying David when we are fishing together. Apparently, you're not supposed to talk or laugh while fishing – it scares the fishes.