The Altice One router is available with the Optimum and Suddenlink providers. It's a 2-in-1 router with a TV box packed with built-in apps, whole-home Wi-Fi, 4K video quality, and it comes with a voice activated remote.
However, like any other piece of hardware, this router experiences an issue or two once in a while. This article explains the most common issues, how to fix them, and how to resolve the Altice One router init failed issue.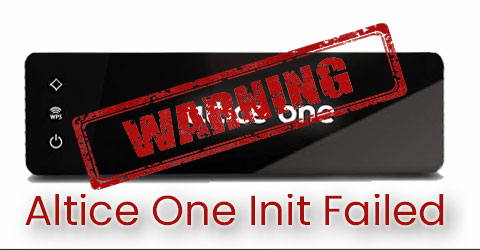 Common Altice One Issues
It's common for complete home solutions to experience glitches. Altice One provides internet access, TV, landline, and mobile services, so it's quite logical that there are some issues on one of these fronts.
The most common issues are:
Altice One router gets stuck: This is the most frequent issue. It's an enormous problem when you're working on something important and it freezes. In this case, you need to either restart the Altice One box or update the firmware.
Altice One router internet speed: Speed issues might occur like with any other router, and this might be an issue on the provider's side. What you can do to mitigate this is a check for background apps that use the internet and end those processes.
Altice One router connectivity: This is by far the most annoying issue. When there's a power outage, the box restarts, and it's unable to retrieve the signal. There's a way to fix this, and we'll show you how.
However, there are two more typical issues for Altice One routers, the "CM Registering" and "Init Failed" issue.
Altice One CM registering
CM means cable modem. So, when your Altice One box displays "CM registering", this means that the modem is being rebooted, and that it should come online in a few minutes. This usually happens when the firmware updates.
Now, if the issue persists, and the message doesn't go away for some time, over 10 minutes, this means one of three things. There's an outage on the provider's web server (downtime, crash, etc.), cables are not connected properly, or late payments.
Like with most hardware, the obvious fix for the second issue would be to do a reboot. This is something that usually works in most of the cases.
Altice One Router Init Failed
When "init failed" displays, this means that the router can't communicate with the provider. "Init failed" actually means that the connection initialization failed. This occurs when there is a power outage and the servers are down, or when there's a problem with the cables.
It's quite similar to the CM registering issue, and they both have similar solutions. Resetting the router is always a good start. If that doesn't work, there are a few other things we can try.
Altice One Router Fixes
It's good to have a detailed solution for any issue that might occur with your home network or internet access provider. However, it's also a great thing to roll with the hits. So, the first thing to do is to restart the Altice One box.
You're probably wondering why we're telling you to restart the router, well the reason is that there's a proper way to do it.
Proper router reset
Unplug your Altice One box and wait for at least 10 minutes before plugging it back in. It's important to wait, because once you unplug the device, the IP address gets recycled to you if you turn it back on immediately.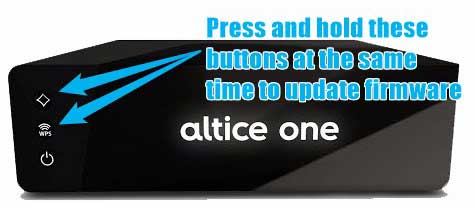 However, when you wait, the device gets assigned a new IP address, and this results in fixing your connectivity issues. Some of the most common connectivity issues are related to IP addresses.
Network reset
A network reset differs from a normal hardware unplug and plug situation. There's a Network Reset button on your Altice One box. Remember, once you click this button, all the settings on your router go back to default.
So, what we need to do is take the Altice One router, turn it over, and press the Network Reset button, hold for 10 seconds, and it's done. The entire network is reset, and the init failed or CM registering messages should be gone.
Firmware update
Both the router init failed and CM registering problems occur when there's a power outage. So, if the previous steps for fixing these don't work, there's another method we can try. It's quite easy though.
So, we want to do a firmware update. We need to press and hold the diamond and WPS buttons at the same time. By doing this we get a complete reboot of the router, and download the complete firmware.
Everything is back to default. We can achieve the same results by holding the power button when plugging Altice One back in. The Altice One router should work properly after this procedure.
Altice One Mini Box
This device is used to ensure that we have TV and an internet connection across the entire home with no major interruptions or issues. However, this piece of hardware comes with the same issue as the primary unit.
Luckily, it's the same fix, just press and hold the diamond and WPS buttons and it reboots effectively. It should work properly after that.
Conclusion
The Altice One router comes with a glitch that's likely to happen, but it has an easy fix. Rebooting or restarting the device resolves the issue. The easiest fix is a complete firmware update. However, sometimes an update is not the remedy.
The issues that occur with Altice One are not uncommon for other routers either. If all the solutions fail, contact support. They'll guide you through the troubleshooting process and probably provide the proper solution to this issue.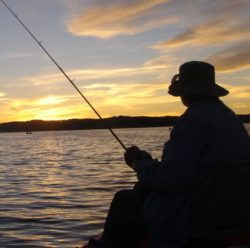 Hey, I'm David. I've been working as a wireless network engineer and a network administrator for 15 years. During my studies, I also worked as an ISP field technician – that's when I met Jeremy. 
I hold a bachelor's degree in network engineering and a master's degree in computer science and engineering. I'm also a Cisco-certified service provider. 
In my professional career, I worked for router/modem manufacturers and internet providers. I like to think that I'm good at explaining network-related issues in simple terms. That's exactly what I'm doing on this website – I'm making simple and easy-to-follow guides on how to install, set up, and troubleshoot your networking hardware. I also review new network equipment – modems, gateways, switches, routers, extenders, mesh systems, cables, etc. 
My goal is to help regular users with their everyday network issues, educate them, and make them less scared of their equipment. In my articles, you can find tips on what to look for when buying new networking hardware, and how to adjust your network settings to get the most out of your wi-fi. 
Since my work is closely related to computers, servers, and other network equipment, I like to spend most of my spare time outdoors. When I want to blow off some steam, I like to ride my bike. I also love hiking and swimming. When I need to calm down and clear my mind, my go-to activity is fishing.