There's an issue with Wi-Fi as old as wireless internet. The issue is when we connect to a wireless network but there's no internet connection. Now, more and more devices use wireless internet to function properly.
So, it's no wonder people are reporting issues with their Android TV box connected to Wi-Fi but no internet. There are ways to fix this, but first, we need to discuss why Android is not connecting to the internet and why the TV box connects to Wi-Fi but doesn't get internet.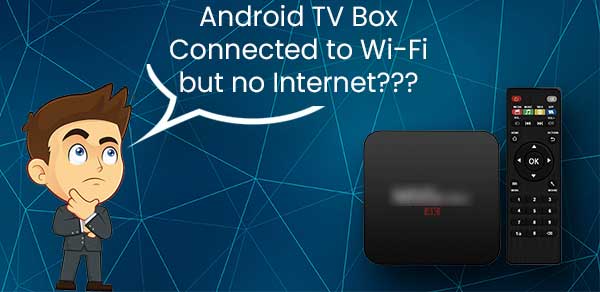 Why Is Android Not Connecting to the Internet?
The typical reasons any Android device isn't connecting to Wi-Fi is a faulty wireless adapter or airplane mode. Another reason might be that your router isn't emitting a Wi-Fi signal, and you need to do some tweaks around it.
The most common solution we always have when something isn't working is to reboot that piece of hardware or to do a factory reset. If none of these two work, we can reboot our Android device and check whether there's a problem with some settings on it.
Android TV Box Connected to Wireless but No Internet
There are several reasons our Android TV box is connected to Wi-Fi but doesn't get internet, and they can be related to the router or the TV box. These issues commonly occur during power outages, and they include:
Asynchronous time: Sometimes, the reason our internet is not working on our Android TV box while it's connected to the wireless network is that the time is not network-provided, and it's not synchronized with the time on the router. This results in other issues as well, but the most common one is not having an internet connection.
Physical damage: There's always a possibility the cable, or the hardware is damaged somehow. Something might be wrong with the router, or something might be wrong with the port. The cable from the modem to the router might be faulty, or if it's a gateway, the coaxial cable might be damaged.
Connection time: When there's a power outage, most people think that their internet connection will return immediately, but it's seldom the case. It takes time for the modem to establish a connection with the ISP (Internet Service Provider), and it takes time for internet access to reach the router.
It doesn't take long, but remember the power outage might have affected one of the nearby nodes of your ISP, and this is causing you to have a wireless connection on your Android TV box but no internet.
Outdated system: Finally, the case might be that the wireless adapter on our Android TV box is outdated, and it's necessary for us to update it. Also, the firmware of the router might be outdated.
Improper setup: Most times that something doesn't work properly is because of the mistakes we made when setting it up, and that's why it's important to set up the Android TV box properly before trying anything else.
Android TV Box Proper Setup
We need to follow these steps carefully if we want to set up our Android TV box properly. The first thing we need to do is turn off the TV. Once we turn off the TV, we need to connect the TV to the Android TV box using an HDMI cable.
After that, we need to plug in the Android TV box. When the Android TV box powers on, we need to turn on the TV, and use the TV remote to click on Input or Source and find the right HDMI channel.
Now, we need to pair our Android TV box with the remote. To do that, we need to press Back and Home simultaneously for over 5 seconds. Now, we can control the Android TV box, and we can set it up.
The first thing we need to do is select our language, after that we need to connect to our wireless network. So, go to Settings > Network > Wi-Fi. Enter the password and connect. There's going to be a prompt about an update.
It's essential to update the system of the Android TV box, and it helps a lot if you connect to your Google account. After you've finished all these steps, the Android TV box should be connected and work properly.
Android TV Internet Access Fixes
Now, when we properly set up our Android TV box, and we still experience issues regarding our connection to the internet such as the Android TV box that's connected to Wi-Fi but there's no internet access, we need to try a few things to fix that.
Network-provided time and date
We need to set up network-provided time, and we can do this when we click on the Home button on our Android TV box remote. This takes us to the menu, and we need to select Settings.
Once we enter the settings, we need to locate and select Preferences. We can see the Date & time settings and we need to select Time and Automatic time zone. Finally, we need to choose our location.
Android TV box factory reset
The good old factory reset is almost always a solution, and here's how we can do it on our Android TV box. First, we need to click on the Home button on the remote. After that, click on Settings.
On the right pane on the screen there should be a Storage & reset section, we need to select that. Finally, we need to select Factory data reset, and we need to confirm it in the following prompt. These steps should reset your Android TV box.
Router factory reset
Most routers have a Reset button on the back. So, to do a factory reset on our router, we usually need a paperclip or a similar object to press the button. We need to hold the button for at least 10 seconds. After that, our router's settings should be back to default.

Device power cycle
We can always do a complete reboot of the network, i.e. power cycle all the connected devices. To do that, we need to turn off all the devices in the network, wait for a few minutes, and start turning the devices on from modem to router to Android TV box, in that order. This should eliminate any issues.
Disable VPN
Another thing that might cause the issue where our Android TV box is connected to Wi-Fi but there's no internet is a VPN (Virtual Private Network). If you're using a VPN in complement with your Android TV box, you might need to disable it.
Conclusion
Now we understand the reasons Android doesn't connect to the internet, the reasons our Android TV box is connected to Wi-Fi but there's no internet, and how to properly set up your Android TV box.
We also understand the solutions for fixing the issue. If none of the solutions work, it might be time to get a new Android TV box, or simply upgrade to an Android TV.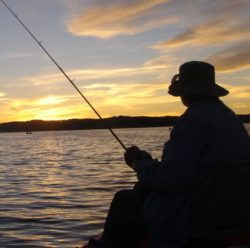 Hey, I'm David. I've been working as a wireless network engineer and a network administrator for 15 years. During my studies, I also worked as an ISP field technician – that's when I met Jeremy. 
I hold a bachelor's degree in network engineering and a master's degree in computer science and engineering. I'm also a Cisco-certified service provider. 
In my professional career, I worked for router/modem manufacturers and internet providers. I like to think that I'm good at explaining network-related issues in simple terms. That's exactly what I'm doing on this website – I'm making simple and easy-to-follow guides on how to install, set up, and troubleshoot your networking hardware. I also review new network equipment – modems, gateways, switches, routers, extenders, mesh systems, cables, etc. 
My goal is to help regular users with their everyday network issues, educate them, and make them less scared of their equipment. In my articles, you can find tips on what to look for when buying new networking hardware, and how to adjust your network settings to get the most out of your wi-fi. 
Since my work is closely related to computers, servers, and other network equipment, I like to spend most of my spare time outdoors. When I want to blow off some steam, I like to ride my bike. I also love hiking and swimming. When I need to calm down and clear my mind, my go-to activity is fishing.