A sketchy connection can be extremely annoying, but when our Asus router keeps disconnecting from the internet now and then, we get really frustrated. Now, this is one of the most common Asus router issues.
There are a few ways we can fix all these common issues. However, we first need to understand these common issues, the reasons Asus router keeps disconnecting from the internet, and fixes for these issues.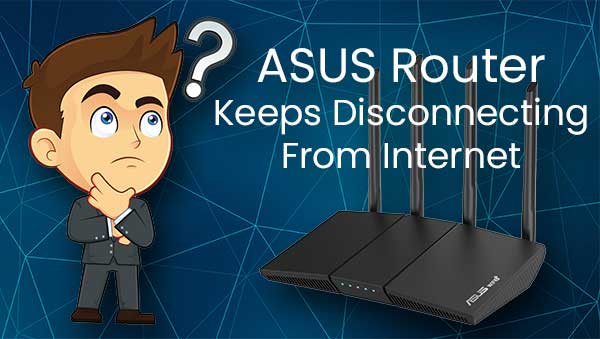 Common Asus Router Issues
It's important to understand commonly reported issues, because this way you can fix them without relentlessly searching for an answer. Also, one of these might be related to other issues that occur on your Asus router:
Setup issues: One thing that happens frequently is an issue with the settings page. We can't access it through our browser and though we think we know the username and password, we can't log in.
In this case, we need to reset the router so that we can create a new network with new login credentials. You can do this by pushing the reset button on the back of your Asus router. The new setup prompts you to assign a new username and password.
LED orange flashing: The orange flashing indicator means that there's something wrong. When it's green, everything's fine. When it's red, it's not working properly. When it's orange, one thing it can mean is that there's no internet connection.
It can also mean that you need a firmware upgrade, the setup is incomplete, there's something wrong with data transmission, etc. We'll cover all these errors soon.
No internet access: This usually happens when something's not right with the adapter. So, the thing you need to do is go to your network adapters folder, and troubleshoot the connection.
Or, you can simply right-click on the connection in your lower right corner and select Troubleshoot problems. This will automatically diagnose your network adapter, and it might fix the issue.
Another quite common issue is that our Asus router keeps disconnecting from the internet. This issue is frequently reported among Asus router users, and there are different ways to fix it. So, let's try to understand it a little more.
Reasons Asus Router Keeps Disconnecting From Internet
First, we need to identify the reasons our Asus router keeps disconnecting from the internet, and we have three key candidates for this issue. It can either be outdated firmware, QoS (Quality of Service) settings, or something as simple as overheating.
Outdated firmware
Our router has outdated firmware when there's a power outage while an automatic update is happening. Another reason our router's firmware is outdated might be because there was a power outage at a node our ISP (Internet Service Provider) is using.
Outdated firmware is one of the most common issues our routers experience. The only thing we need to do in this case is properly update the firmware.
Quality of service
Sometimes, our QoS settings are the ones causing disconnections. The QoS settings are placed on the router to provide the best speed on your network. Asus routers have a Smart QoS option which should ensure you get the most of the speed.
Using QoS, we can set an upload and download bandwidth limit, but the settings are usually default, and interrupt with the speed provided by our ISP.
Overheating
Sometimes, the main reason any hardware cannot respond or work properly is the heat. If your hardware overheats, in this case, your Asus router, then it's time to cool it down. However, you must also eliminate the reason it overheated.
Most sophisticated pieces of hardware contain a central processing unit. The CPU of our router makes it run smoothly, but it can overheat and immediately shut down just for a couple of seconds to cool off.
Fixes for the Asus Router Disconnecting
There are a few things we can do to fix our Asus router, and it should stop disconnecting once we're through with these. We can disable the QoS, or at least change it. We can lower the CPUs clock rate, do a good old-fashioned factory reset, and finally, we can simply cool it down.
Disable QoS
Once you log into your Asus router settings, see the General tab on the left pane, and the Adaptive QoS section. Once you get there, you can see four different tabs, select the QoS tab.
When you select the QoS tab, you'll see a box that says Enable QoS, just toggle it off. There are other possibilities for you if you want to limit bandwidth use on your or other devices, and so on. For now, this should do the trick and keep your connection normal.
Cool down your router
As we said, a CPU can get overheated, and a piece of hardware stops working when it's too hot. It's like a failsafe in the system. The system shuts down, so the hardware doesn't get damaged. This might be the reason our Asus router keeps disconnecting from the internet.
You can add cooling fans behind the router, and this might actually return the temperature to normal. The router should work normal after that, and that's one way to go, also make sure that there's enough airflow for the router.
Factory reset

Finally, the last solution is an old-fashioned factory reset. Just turn off the router, press the WPS button and hold it while turning on the router. Once you do that, release the button and the router will reboot.
Another way is to log into the router settings, go to the Advanced Settings section on the left pane, then go to the Administration section. Once you click on Administration, see the tab Restore/Save/Upload Settings, click on Restore and click on OK to reset the router.
Conclusion
Common Asus router issues are no internet access, setup issues, LED flashing orange, and the issue when our Asus router keeps disconnecting from the internet. That's when we have to either do a factory reset, disable the QoS and/or cool down your router.
These should work perfectly and your Asus router should work properly afterwards. If these don't help, contact your ISP's support or Asus support to see if they have a fix for the issue.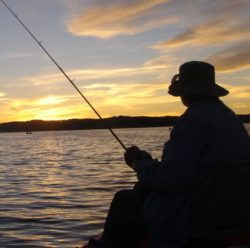 Hey, I'm David. I've been working as a wireless network engineer and a network administrator for 15 years. During my studies, I also worked as an ISP field technician – that's when I met Jeremy. 
I hold a bachelor's degree in network engineering and a master's degree in computer science and engineering. I'm also a Cisco-certified service provider. 
In my professional career, I worked for router/modem manufacturers and internet providers. I like to think that I'm good at explaining network-related issues in simple terms. That's exactly what I'm doing on this website – I'm making simple and easy-to-follow guides on how to install, set up, and troubleshoot your networking hardware. I also review new network equipment – modems, gateways, switches, routers, extenders, mesh systems, cables, etc. 
My goal is to help regular users with their everyday network issues, educate them, and make them less scared of their equipment. In my articles, you can find tips on what to look for when buying new networking hardware, and how to adjust your network settings to get the most out of your wi-fi. 
Since my work is closely related to computers, servers, and other network equipment, I like to spend most of my spare time outdoors. When I want to blow off some steam, I like to ride my bike. I also love hiking and swimming. When I need to calm down and clear my mind, my go-to activity is fishing.