Have you been using your Asus router with no problems for some time, and now all of a sudden there is a red light on your router and no internet. This is one of the issues most users experience from time to time. If this is the case with you, you are in the right place. In this article, we are going to explain why the red light appears on your Asus router and how you can fix this problem on your own.
Let's see what this red light means, and what are the most common reasons for it.

Asus Router Red Light: Meaning
The red light on your router is not something you will normally see unless there is a problem with the connection or something similar. Generally, the red light on your router indicates that the internet signal can't be detected and the router can't connect to the ISP.
How To Fix The Asus Router Red Light?
There are several different solutions to this problem. We'll explain them one by one and hopefully, by the end of this article you are going to get rid of the red light on your Asus router and your internet connection will work normally.
Reboot The Router And The Modem
This is one of the solutions we often recommend for most networking problems. It will clear the cache memory and any conflicts in the software that may trigger the red light issue. To do it properly, just do the following:
Disconnect the modem and router power cables from the electrical outlet.
Leave them without power for 15 seconds
Now, first connect the modem and let it boot up completely.
When it stabilizes, connect the router and give it some time to boot up.
Test your internet connection
If this solution has helped you get rid of the red light on your Asus router, then great. On the other hand, if the red light is still present and there is no internet connection, try the following solution.
Disconnect And Reconnect Everything
Well, although we said you need to disconnect everything, don't touch the power cable. Leave it as it is. Everything else, all the cables and connectors, USB cables and similar have to be disconnected. After that, start connecting everything back. One cable after the other and make sure to check whether the cables and connectors are damaged. When you inspect the cable and connectors, make sure to connect it to the right port and make sure to connect it firmly. When you check each cable and reconnect everything, test your internet connection.
Configure Your Router Using Your Smartphone
If you are getting a red WAN light try to connect to your WiFi using your smartphone and login to your Asus router. Here is a detailed explanation of how to access your Asus router settings.
Once you access the settings page, go through the configuration steps one by one. When you complete the setup process there are great chances that the WAN light will turn white.
Set WAN To Automatic IP
It is good to check whether WAN is set up to obtain an automatic IP address. If it isn't it may be the reason why you are having the red light problem.

Login to your Asus router admin dashboard. In the menu on the left scroll down to WAN under Advanced Settings. In the WAN Connection Type, section make sure Automatic IP is selected and not something else. If you have made some changes click Apply to save them.
Update Your Asus Router Firmware
You should make sure that your Asus router has the latest firmware version installed. There are two ways to upgrade the firmware: using the Asus web-based interface or manually.

If you decide to upgrade the router firmware using the web-based interface you need to login to the router first. After that at the top of the admin dashboard, you will see the current firmware version. Click on it and you will be redirected to the Firmware upgrade page. There you can check whether a new firmware version is available and update the firmware automatically.
It is important not to interrupt the firmware upgrade process once it starts. Just give it time to finish without closing the browser, turning off the router, opening other tabs in the browser, and so on.
NOTE: After you upgrade the router firmware it is recommended to reset the router to factory settings. You can easily do that by pressing the reset button on your Asus router for 5 seconds. When the factory reset completes, you can set up the router again using the Quick Internet Setup.
Recommended reading:
Contact Your ISP
If you have tried all the fixes given above and the red light is still on, it is time to get in touch with your ISP support and ask for help. Although some people may disagree that this should be listed as a solution, we believe that it is. By contacting ISP support you can get confirmation whether scheduled maintenance or a service outage is causing the problem. If that is the reason, you will have to wait until they get it fixed.
Additionally, your ISP support can test your line, restart your network and perform similar remote troubleshooting, as well as guide you through some troubleshooting steps. Eventually, if they can't help you remotely, they can send a tech guy to come and fix the problem and even replace the router if they determine it is necessary.
Final Words
The most important element of our wireless network is the router and therefore it is important to know a few things when it starts causing some problems. As you can see, there are some things you can try in order to fix it on your own, or you can get in touch with the tech support. If you are not too confident, you may want to skip to the last step and ask your ISP support to help you fix the problem. It is totally fine since we know that having no internet connection is practically a nightmare these days.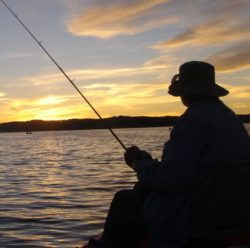 Hey, I'm David. I've been working as a wireless network engineer and a network administrator for 15 years. During my studies, I also worked as an ISP field technician – that's when I met Jeremy. 
I hold a bachelor's degree in network engineering and a master's degree in computer science and engineering. I'm also a Cisco-certified service provider. 
In my professional career, I worked for router/modem manufacturers and internet providers. I like to think that I'm good at explaining network-related issues in simple terms. That's exactly what I'm doing on this website – I'm making simple and easy-to-follow guides on how to install, set up, and troubleshoot your networking hardware. I also review new network equipment – modems, gateways, switches, routers, extenders, mesh systems, cables, etc. 
My goal is to help regular users with their everyday network issues, educate them, and make them less scared of their equipment. In my articles, you can find tips on what to look for when buying new networking hardware, and how to adjust your network settings to get the most out of your wi-fi. 
Since my work is closely related to computers, servers, and other network equipment, I like to spend most of my spare time outdoors. When I want to blow off some steam, I like to ride my bike. I also love hiking and swimming. When I need to calm down and clear my mind, my go-to activity is fishing.