Having a good internet connection in every corner of your house is pretty important today. Since standard wireless routers sometimes fail to deliver the signal equally through our home, we need to use a WiFi range extender. It is an excellent solution to boost our wireless signal and enjoy your internet connection. But sometimes the WiFi range extender can stop working properly and fail to do its job. One such situation is seeing the orange light on your Belkin N300 WiFi range extender, so let's see what it means and how to fix it.
What Does the Orange Mean?
When it comes to the orange or amber LED light on your Belkin range extender, there are three LED light behaviors and each has a different interpretation.
Solid Orange LED light
The WiFi extender is connected but it's experiencing a weak signal.
Blinking Orange LED light
The WiFi extender is not connected to the network.
The LED Light s Blinking Blue and Orange
The WiFi range extender is ready and you can set it up.
So, is there anything you can do to get rid of the orange light on your Belkin N300 WiFi range extender? Of course, there is. Just follow the next tips and you should fix it in no time.
How to fix Belkin N300 WiFi Range Extender Orange Light?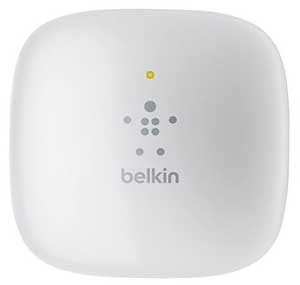 Restart the Extender and the Router
Restarting the extender and the router is not the same as factory reset. However, a simple restart is very efficient in fixing smaller issues where the device has stuck for some reason. Because of its simplicity we recommend trying this quick fix.
Disconnect the Belkin WiFi range extender and the router from the power source. Wait 20-30 seconds and then plug the router back in and when it stabilizes plug in the extender. Check whether the orange light is still present.
Move the Extender Closer To The Router
Sometimes we forget that there is a distance limitation between the router and the extender. If this distance is too big, you won't get full speed because the signal will be too weak for a stable connection to be established. So, the first thing to do is to move them closer. It doesn't really matter whether you are going to move the WiFi extender or the router closer, the main goal is to make the distance smaller. Just see what suits you best and choose the best position.
Reset the Extender
This type of reset will most likely fix the problem and it will save all the settings you have made earlier. We have to mention this because there is also a factory reset which deletes all the settings and the extender has to be configured from scratch.
To reset your WiFi extender find the reset button first. Just press and release this button. The LED lights on the N300 WiFi Range Extender will flash instantly and then become solid. This is a sign that the reset was successful.
Reset the WiFi Extender to Factory Settings
As we have mentioned, a factory reset will delete all the changes made in the extender configuration earlier. The process is pretty similar to the simple reset mentioned above but now you need to press and hold the Reset button for 10 seconds. The LED lights will flash and then they will start blinking. The factory reset process will complete when the LED lights become solid.
Check whether the orange light is still there.
Update the Firmware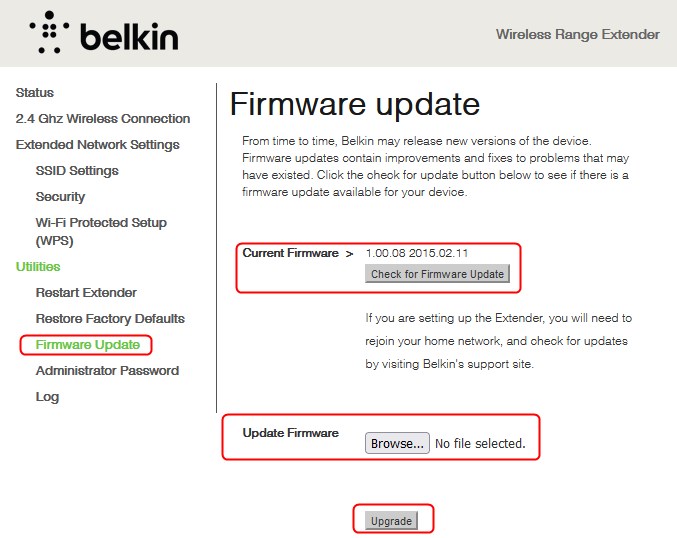 Sometimes an obsolete firmware version may cause the Belkin WiFi range extender to behave oddly and show you the orange light. To upgrade the firmware manually you need to use the web-based interface, i.e. to login to your Belkin N300 extender.
1. Launch any of the browsers installed on your device and in the URL bar type belkin.range and hit the Enter button.
2. You will see the Status page, click on Firmware update and you will be asked to enter a password.
3. By default the Belkin WiFi extender comes with no password, so leave this field blank and click Submit.
4. Click the "Check for Firmware Updates" button to see if there is a new firmware version available.
5. Download the new firmware to your device
6. Now, in the Firmware Update section click on Choose File or Browse and find the firmware you have just downloaded and click Open.
7. Click on Upgrade.
8. Click OK to confirm that you are sure you want to continue with the upgrade.
9. After the firmware upgrade your extender might be not responding for about 1-2 minutes. This is normal.
When the firmware upgrade completes, check for the orange light. Hopefully, it shouldn't be there anymore.
Recommended reading: Wemo Light Switch Blinking Orange: How To Fix It In Minutes
Contact Your ISP Support
If nothing from the above helped you fix the Belkin N300 WiFi range extender orange light then you should contact your ISP. They can tell you whether your area is affected by a service outage or they are performing scheduled maintenance. They can also test your connection and see what may be causing the problem. They can even send a tech guy to check and fix the problem.
The Belkin N300 WiFi range extender orange light can be fixed easily if you follow the solutions given above. Just try not to rush anything and do one thing at a time.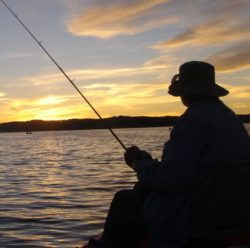 Hey, I'm David. I've been working as a wireless network engineer and a network administrator for 15 years. During my studies, I also worked as an ISP field technician – that's when I met Jeremy. 
I hold a bachelor's degree in network engineering and a master's degree in computer science and engineering. I'm also a Cisco-certified service provider. 
In my professional career, I worked for router/modem manufacturers and internet providers. I like to think that I'm good at explaining network-related issues in simple terms. That's exactly what I'm doing on this website – I'm making simple and easy-to-follow guides on how to install, set up, and troubleshoot your networking hardware. I also review new network equipment – modems, gateways, switches, routers, extenders, mesh systems, cables, etc. 
My goal is to help regular users with their everyday network issues, educate them, and make them less scared of their equipment. In my articles, you can find tips on what to look for when buying new networking hardware, and how to adjust your network settings to get the most out of your wi-fi. 
Since my work is closely related to computers, servers, and other network equipment, I like to spend most of my spare time outdoors. When I want to blow off some steam, I like to ride my bike. I also love hiking and swimming. When I need to calm down and clear my mind, my go-to activity is fishing.