Do you keep getting disturbing calls from someone? AT&T has systems in place that protect you from these kinds of callers! In this article, we'll explain the process of blocking a phone number on the AT&T landline. What's more, we'll present other valuable features you can utilize for an additional layer of protection.
The Process of Blocking a Phone Number on the AT&T Landline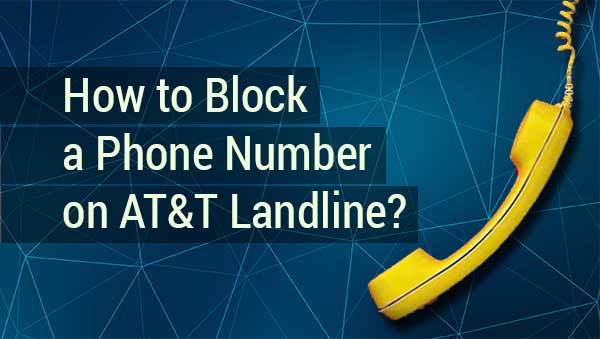 AT&T has a Call Screening feature that allows users to block calls from specific numbers within their local calling area. You can block up to ten phone numbers. However, if you want to block more numbers, you'll have to upgrade the feature for a low monthly rate.
To turn on Call Screening, or call blocking, you'll need to dial *60. You might receive a message asking you to confirm this feature. In that case, you should simply press 3 to officially turn it on. If you're just testing the feature out, you can dial *80 and then click on the number 3 to turn it off.
When you want to add an actual number to the list of blocked callers, you should press # and then add the number you want to block. You will confirm the number by pressing # once more. You'll need to make sure to add the complete ten-digit number of the caller you wish to block.
The process is pretty similar when you want to remove a number from the list of blocked calls. You'll just have to press * instead of #. Then, add the number you want to remove from the list and finish off the process by clicking on *.
What to Keep in Mind with Call Screening
As we mentioned, the Call Screening feature is available only for local numbers. You can't screen the numbers outside of your calling area. The same goes for the long-distance ones. In addition, you can't block 800 numbers.
Another thing to be mindful of is that this service won't be available everywhere. In case you have a problem with the feature, you should contact AT&T customer service to check if it's even available in your area.
Other Useful AT&T Calling Features
Aside from the Call Screening feature, AT&T has other useful services you can utilize when you want to protect yourself from unwanted calls.
Here is the list of the basic features you can add and how to use them.
1. Rejecting Anonymous Calls
The Anonymous Call Rejection feature helps you avoid calls from people who concealed their identities. This feature is for callers who used the blocking feature to hide their number or name from the people they are calling.
When you switch it on, these callers will hear a message providing them with a few options: they could either hang up or turn the block feature off and call again. You won't receive any notifications informing you that somebody tried to call you.
The only time you will get notified that somebody is calling you anonymously is if they are on your Selective Call Forwarding list or in case you have the Personalized Ring feature on for that number.
To turn on the Anonymous Call Rejection feature, you should pick up your phone and dial *77. If you want to turn it off, you'll simply have to pick up the phone once again and dial *87.
2. Other Features that Allow You to Control the Calls
As we mentioned, AT&T offers other interesting features that will let you control the calls you receive as well as the way you're calling others. For instance, you can conceal your caller ID info by dialing *67 and then typing the number you want to hide your ID from. When you want to turn it off, you should simply dial *82 before the number you previously prevented from seeing your information.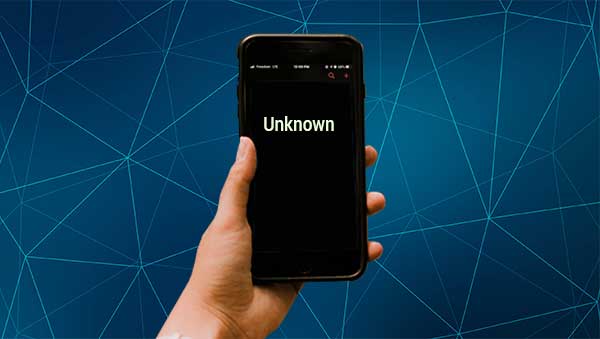 In addition, you can trace calls you receive after they end. It's an amazing feature that can help you find callers if you suspect some malicious activity. Once the call is finished, you should enter *57 to trace it.
Moreover, you have the option to stop nuisance calls by adding your number to the official registries. You can reach the free National Do Not Call Registry on the donotcall.gov website or by calling 888.382.1222.
Adding your number there is free. What's more, you can stop political calls by going to the Federal Trade Commission site and finding the section on removing your numbers from the official lists.
Lastly, you could stop the entertainment or informational services chats. They usually come with extra charges to your account, which is why many people choose to simply block them. You can reach out to AT&T customer support to activate the 900 Call Block option.
Final Thoughts
It's important to protect yourself from unwanted calls and caller ID spoofing! That is why you should make the most of the AT&T call restriction features.
Today, we presented you with all of the options you have as an owner of the AT&T landline. In case you want to explore even more features, you can always contact the company's customer support and check what else you can do to protect your landline!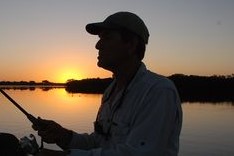 Hey, I'm Jeremy Clifford. I hold a bachelor's degree in information systems, and I'm a certified network specialist. I worked for several internet providers in LA, San Francisco, Sacramento, and Seattle over the past 21 years.
I worked as a customer service operator, field technician, network engineer, and network specialist. During my career in networking, I've come across numerous modems, gateways, routers, and other networking hardware. I've installed network equipment, fixed it, designed and administrated networks, etc.
Networking is my passion, and I'm eager to share everything I know with you. On this website, you can read my modem and router reviews, as well as various how-to guides designed to help you solve your network problems. I want to liberate you from the fear that most users feel when they have to deal with modem and router settings.
My favorite free-time activities are gaming, movie-watching, and cooking. I also enjoy fishing, although I'm not good at it. What I'm good at is annoying David when we are fishing together. Apparently, you're not supposed to talk or laugh while fishing – it scares the fishes.