Are you having a problem with your BT Broadband connection? Taking a quick look at the router can tell you pretty much everything about what's going on. One such example is the BT Hub flashing purple light (or pink light, as some people see it).
BT Hub Flashing Purple – What does it mean?
When it comes to purple light on your BT Hub there are two situations you may experience – a solid and a flashing purple light. No matter which Hub you are using at the moment and this applies to BT Smart Hub, BT Smart Hub 2 and Ultrafast Smart Hub, the meaning is the same:
A flashing purple light on your BT Hub indicates that the Hub is working properly, but the broadband isn't working.

And considering that almost every device we use today in our home requires a stable and working internet connection it is understandable that this issue has to be fixed as soon as possible.
How to fix the BT Hub Flashing Purple Light?
There are several different things you need to check and try in order to fix this problem on your own. So, let's begin!
Is your broadband activated?
If your broadband isn't activated yet, it won't work. As a result, you will see the purple light blinking on your BT router. Sometimes it can take a few hours until your broadband gets activated. Once it is activated and starts working the purple light will disappear.
Check for power or service outages in your area
When there is a service interruption there are high chances that you will see your BT Hub flashing purple since the broadband connection isn't working properly.
In order to check whether a power or service outage is the main reason for your problem you can either install the My BT app on your smartphone. There are both Android and iOS versions available. Another way to check this is using the Check BT Service Status page.
In case you find out the main reason for the flashing purple light is indeed a power or service outage you need to be patient and hopefully your ISP will resolve the problem soon. However, if that is not the main reason we recommend you to skip to the next step.
Check whether the broadband cables are properly connected
The simplest thing to do here is to check your broadband cable and whether it is connected properly to the right sockets or ports. When you do this make sure to check both ends of the cable. Also make sure that the connections are not loose. The best way to do this is to disconnect and connect everything again making sure everything is fit and tight.
Check the micro-filter is properly connected (if you are using one)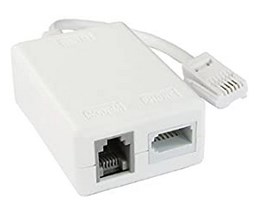 The micro-filter is necessary if you want to use a phone service at the same time with the broadband connection. Without the micro-filter there are high chances to experience broadband problems that may result in the flashing purple light or hear noise on the phone line.
So, the same thing we have said about the broadband cable applies to the micro-filter if you are using one. Make sure it is properly and firmly connected.
Have you upgraded to BT Smart Hub?
If this is the case all you have to do now is to connect the Super Smart Hub to the phone socket. There is no need to use a modem anymore. Trying to use a modem will result in a purple blinking light on your Hub.
Contact the tech support
In case you didn't succeed resolving this issue on your own, we highly recommend contacting the BT Tech support. They can easily check and even resolve the problem remotely, or if necessary send a tech guy to fix the problem on site.
Final words
As you can see there are some things you can actually do to solve the BT Hub Flashing Purple Light issue. We hope you have found this article helpful and that you have managed to resolve the problem without the need to contact the Tech support. However, even if you had to call them it is a sure way to fix the problem and continue enjoying your Internet surfing.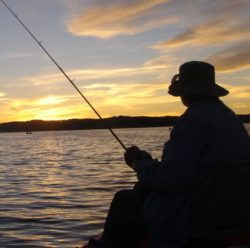 Hey, I'm David. I've been working as a wireless network engineer and a network administrator for 15 years. During my studies, I also worked as an ISP field technician – that's when I met Jeremy. 
I hold a bachelor's degree in network engineering and a master's degree in computer science and engineering. I'm also a Cisco-certified service provider. 
In my professional career, I worked for router/modem manufacturers and internet providers. I like to think that I'm good at explaining network-related issues in simple terms. That's exactly what I'm doing on this website – I'm making simple and easy-to-follow guides on how to install, set up, and troubleshoot your networking hardware. I also review new network equipment – modems, gateways, switches, routers, extenders, mesh systems, cables, etc. 
My goal is to help regular users with their everyday network issues, educate them, and make them less scared of their equipment. In my articles, you can find tips on what to look for when buying new networking hardware, and how to adjust your network settings to get the most out of your wi-fi. 
Since my work is closely related to computers, servers, and other network equipment, I like to spend most of my spare time outdoors. When I want to blow off some steam, I like to ride my bike. I also love hiking and swimming. When I need to calm down and clear my mind, my go-to activity is fishing.