Canceling your ACT Fibernet connection should be an easy process. However, for many customers, it was definitely not one. Today, you'll learn all about how to cancel ACT services and avoid facing extra charges and customer support issues. We will try to make this process as smooth as possible!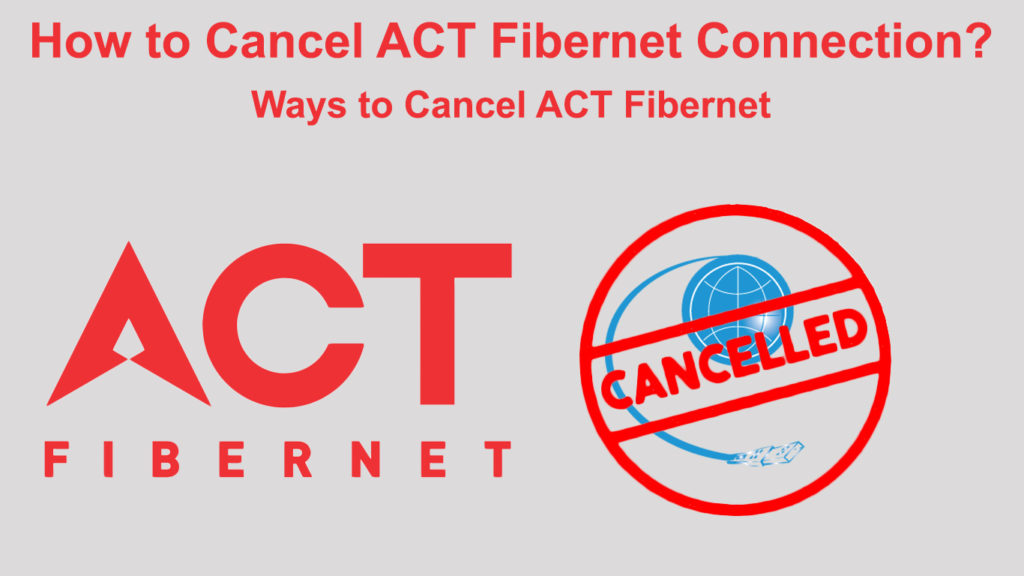 About ACT
ACT is among the most famous broadband providers. It's based in Bangalore and provides services all over India. With more than 2 million customers, ACT is an extremely popular choice for many households around the country.
ACT is available in:
| | | | |
| --- | --- | --- | --- |
| Ahmedabad | Bengaluru | Chennai | Coimbatore |
| Delhi | Eluru | Guntur | Hyderabad |
| Jaipur | Kakinada | Lucknow | Madurai |
| Nellore | Rajahmundry | Tirupati | Tiruvallur |
| Vijayawada | Visakhapatnam | Warangal |   |
Aside from Fibernet, the company provides other services. Digital TV and HDTV are the two most popular ones.
How to Cancel ACT Fibernet Connection
If you are not satisfied with ACT Fibernet services or want to relocate to a place where the services are not available, you can always contact ACT and cancel your Fibernet connection. Still, some users experienced various issues with this process, which is why it's wise to familiarize yourself with possible things that may occur upon your cancelation.
Issues with Canceling ACT Fibernet Connection
Users' experiences with canceling ACT connection greatly differ. Some customers were able to reach ACT customer support and terminate their cooperation with the company within a couple of days. On the other hand, some users reported having trouble even reaching customer service. In addition, ACT failed to terminate services with many customers, sending them monthly bills long after they submitted a cancelation request.
These experiences are exactly the reason why you should be careful when terminating your ACT Fibernet services. To help you make this process a bit easier, we gathered some tips on how to approach the situation.
Choose the Right Contact Method
The best way to contact ACT customer support is by calling the customer service number. That way, you'll be able to speak to an actual representative and make sure that your cancelation intentions are clear. 
In addition, it's wise to send a follow-up email after you chat with an ACT representative, just in case. Having a cancelation request in writing will help you if you need to show proof that you terminated your services with the company. You can state somewhere in the email that you've already discussed the cancelation with a representative. In the email, you should also provide your info, including an ID number and your address.
Be Clear with Your Cancelation Request
Once you get in touch with an ACT representative, you should clearly state your desire to discontinue ACT services. You can provide a brief explanation of your reasoning. 
Many users reported various difficulties when it comes to their reasons for cancelation, and some even experienced a slight pushback from a representative. That is why their advice is to say to the ACT representative that you're discontinuing the services because of a move.
Be on Alert
When you submit your request and write a follow-up email, you will have to wait for ACT to process your cancelation request. During that time, it's best that you're on alert and double-checking whether the services have been canceled in due time. 
You should contact ACT customer support once again if you notice any issues with the discontinuation of the services. It's best to do that before the first of next month. That's because ACT might charge you for an extra month in case the services have not been canceled by the company.  
The ACT Refund Process
In most cases, if you cancel your new connection before the six or twelve months you have paid for in advance are over, you will not receive a refund. However, a refund will be available to customers who experienced technical issues with their services if ACT was unable to mitigate them.
You will have to provide proof of your problems and submit a refund request. The refund should arrive within a month.
As we mentioned, ACT does not issue refunds to customers who made service payments in advance and canceled their contracts in the meantime. What's more, the company will charge you for a full month, no matter when you stop using the services.
A new month of services starts on the first. Thus, you should submit your cancelation request a few weeks before the first to avoid paying for an extra month.

Source – ACT Cancellation Policy
Temporary Suspension of the ACT Fibernet Connection
If you are not sure whether you want to cancel your ACT Fibernet, you can always pause your services for a certain period of time. You can put your ACT connection on hold for a minimum of one month and a maximum period of three months.
This feature is called Safe Custody, and you'll have to request its activation at least a week in advance. During this time, you will have some maintenance fees and minimum charges that will allow ACT to hold onto your connection.

ACT Safe Custody (Source – ACT FAQs)
Final Thoughts
The majority of the internet providers around the world have great systems in place that allow their customers to cancel their services in just a few simple steps easily. Unfortunately, ACT is not always one of them. That is why it's essential that you follow our quick cancelation guide to ensure that you don't face any additional charges and that the service termination goes smoothly!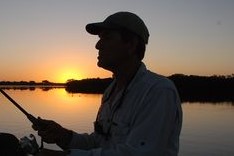 Hey, I'm Jeremy Clifford. I hold a bachelor's degree in information systems, and I'm a certified network specialist. I worked for several internet providers in LA, San Francisco, Sacramento, and Seattle over the past 21 years.
I worked as a customer service operator, field technician, network engineer, and network specialist. During my career in networking, I've come across numerous modems, gateways, routers, and other networking hardware. I've installed network equipment, fixed it, designed and administrated networks, etc.
Networking is my passion, and I'm eager to share everything I know with you. On this website, you can read my modem and router reviews, as well as various how-to guides designed to help you solve your network problems. I want to liberate you from the fear that most users feel when they have to deal with modem and router settings.
My favorite free-time activities are gaming, movie-watching, and cooking. I also enjoy fishing, although I'm not good at it. What I'm good at is annoying David when we are fishing together. Apparently, you're not supposed to talk or laugh while fishing – it scares the fishes.