Many customers reported difficulties in canceling their Airtel broadband connection. With our help, you will be able to successfully terminate your contract with the company and avoid any extra charges!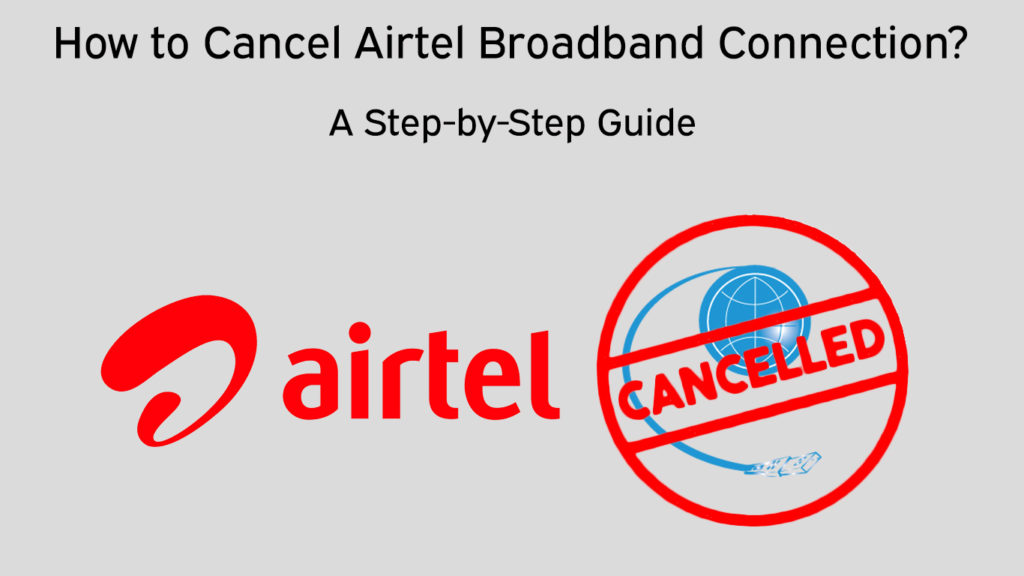 Ways to Cancel Airtel Broadband Connection
You have a few options when it comes to canceling your Airtel broadband services. Here's the list of all of them, as well as a thorough guide on what to do once you decide which method to use.
Contacting Airtel Customer Support
The easiest cancelation method will probably be contacting Airtel customer service. You can reach the support by calling 121 directly from your landline. If, for some reason, you're not able to contact customer service using this number, you can always call the local support. The numbers depend on your area. Here's the list of all of the local care numbers for every Airtel service area:
| | |
| --- | --- |
| Area | Local Customer Support Number |
| Andhra Pradesh & Telangana | (040) 44444121 |
| Assam | (033) 44444121 |
| Bihar & Jharkhand | (033) 44444121 |
| Delhi | (011) 44444121 |
| Gujarat | (079) 44444121 |
| Haryana | (0124) 4444121 |
| Himachal Pradesh | (0172) 4444121 |
| Jammu & Kashmir | (191) 4444121 |
| Karnataka | (080) 44444121 |
| Kerala | (0484) 4444121 |
| Madhya Pradesh & Chhattisgarh | (0755) 4444121 |
| Maharashtra | (020) 44444121 |
| Mumbai | (022) 44444121 |
| North East | (033) 44444121 |
| Orissa | (033) 44444121 |
| Punjab | (0172) 4444121 |
| Rajasthan | (0141) 4444121 |
| Tamil Nadu | (044) 44444121 |
| Uttar Pradesh | (0522) 4444121 |
| WB | (033) 44444121 |
Once you reach customer support, you can request to chat with a representative. When you manage to get in touch with a representative, you should submit a request to cancel your Airtel broadband services. The representative may ask for the reasons behind this decision and offer you other options to avoid losing you as a customer.
If you're open to this kind of discussion, you could try asking for a discount or a plan upgrade. Airtel customers also have the option to disable their accounts temporarily. That might be a helpful way to avoid canceling your services.
Once you reach an agreement with a representative, you can ask them to explain the next steps to you. In case you're renting a modem or using an Airtel landline, you will have to return the equipment to the company as soon as possible. You can ask for all the info on how to do that when chatting with a customer service representative.
Airtel Safe Custody
The Safe Custody feature by Airtel allows you to disable your broadband services temporarily. This option is a great way to avoid canceling your services permanently and then having to activate them all over again.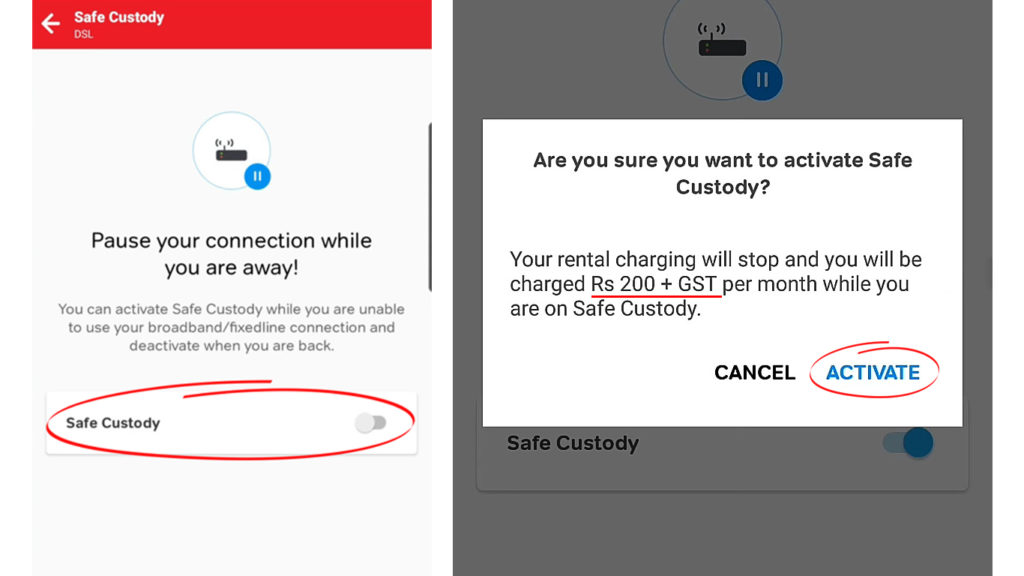 Safe Custody does not come free of charge. In case you are not sure how long you want your services disabled, you can choose to pay Rs. 200 plus taxes each month until you decide to reactivate your broadband. In this case, the Safe Custody will automatically renew until you submit a request to deactivate it.
How to Temporarily Disable Your Airtel Broadband Service Using the Safe Custody Option
Going to the Airtel Store
Airtel actually recommends this method of canceling broadband services. Going to the Airtel store and doing all the steps on your own will ensure that there aren't any mishaps or misunderstandings about your cancelation. In addition, it will help you control the whole process and return every piece of equipment you need to get back to Airtel on time.
When you get to the Airtel store, you can ask a worker to guide you through the cancelation process. You'll likely receive a form or a cancelation request you'll need to give back to the Airtel representative to submit your request. After about three working days, you should receive a call from someone from Airtel.
The representative will need to verify that the company has successfully managed to cancel the broadband services. Once everything is cleared out, you can pack any equipment you've been renting from Airtel and drop it at the nearest Airtel store. If you wish to see whether there are other return methods available in your area, you can ask the Airtel representative for more options.
Using an Airtel Chat Bot
The last method of canceling your Airtel broadband connection is by sending a message to the company that will include your cancelation request. You can find an email in the Support section of the official Airtel website to send the request to.
Alternatively, you could chat with Airtel chatbots via messenger (SIMI) or using a WhatsApp number (01647-771212). In case you decide to send a message to Airtel, you will need to use your Airtel number if you have one.
Final Thoughts
Luckily, the majority of the Airtel broadband plans do not come with any contractual obligations. Therefore, you won't have to worry about early termination fees. Still, we would recommend going through our guide once you decide to cancel your broadband services. That's because you'll avoid misunderstandings with Airtel customer support and possibly paying for an extra month for services you don't need anymore.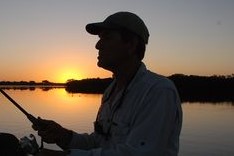 Hey, I'm Jeremy Clifford. I hold a bachelor's degree in information systems, and I'm a certified network specialist. I worked for several internet providers in LA, San Francisco, Sacramento, and Seattle over the past 21 years.
I worked as a customer service operator, field technician, network engineer, and network specialist. During my career in networking, I've come across numerous modems, gateways, routers, and other networking hardware. I've installed network equipment, fixed it, designed and administrated networks, etc.
Networking is my passion, and I'm eager to share everything I know with you. On this website, you can read my modem and router reviews, as well as various how-to guides designed to help you solve your network problems. I want to liberate you from the fear that most users feel when they have to deal with modem and router settings.
My favorite free-time activities are gaming, movie-watching, and cooking. I also enjoy fishing, although I'm not good at it. What I'm good at is annoying David when we are fishing together. Apparently, you're not supposed to talk or laugh while fishing – it scares the fishes.