CenturyLink is among the most popular internet providers out there. But, recently, users have been reporting issues, and many of them are not completely satisfied with its services.
If you're one of them, and you're thinking about canceling your CenturyLink internet, you have to read this article. It will help you determine whether you need to cancel your services and guide you through the whole process if you do.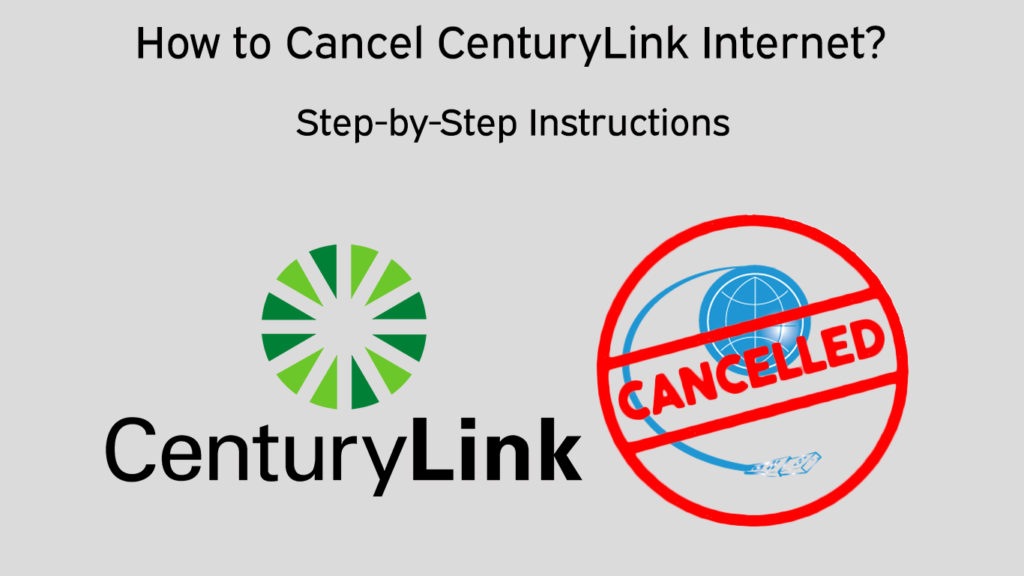 Should You Even Cancel Your CenturyLink Services?
CenturyLink provides its customers with many different alternatives to canceling their services. For instance, you might be able to lower your bills if you are a long-time customer of the company. Once you contact CenturyLink customer support, you can share your concerns about the amount you are paying each month.
The customer service representative could offer you promotions or better rates for your services. That would solve your problem and retain you as a customer of CenturyLink – a win-win situation for both parties!
In addition, you can transfer your CenturyLink services when moving. In case the company's services are available in your area, you won't have to cancel them and then re-enroll in a broadband plan. You'll simply need to contact CenturyLink customer support and explain your situation. A representative will then take you through the process of transferring your services.
When on the call with the representative, you can ask for new promotions or discounts that might be available for your plan. That way, you will avoid paying for a new deposit and installation fees while also getting a better deal for your broadband package.
What's more, you can temporarily suspend your broadband services if you're going away for a while. You will receive a special discount while your broadband is off. That will help you save some money without discontinuing your services permanently and going through the installation process once again.
The Easiest Way to Cancel Your CenturyLink Internet
If you went through all of your cancelation alternatives and you still want to stop using the CenturyLink internet, here's the easiest way you do it. First of all, you will need to sign in to your My CenturyLink account. Those who are eligible for canceling online will see the Disconnect Service button under the My Home section.
In case you don't see this option, that means you are not eligible for online cancelation. That's completely fine, as you have other options of informing the company that you won't be using its internet services anymore.
You can visit the official CenturyLink website and find the Support section. There, you can click on Chat and type your request to cancel the broadband. Alternatively, you will find the customer support number you can call to chat with a representative and speed up the cancelation process.
What Happens After You Cancel Your Internet Services?
Once you cancel your internet services, you will have to go through a few additional steps to ensure that you avoid penalties from the company. For example, in case you fail to return a modem you're renting within 30 days after canceling, CenturyLink can charge you up to $200. That is why you will have to return your modem as soon as possible. 
The process of returning your equipment is pretty simple. You'll have to leave your info here to receive a return label for your package. Then, you should pack up your modem and drop it at the nearest authorized UPS Shipping Center.
Moreover, you could be charged early termination fees if you were under contract. The majority of CenturyLink internet plans come without an annual contract. Therefore, you likely won't have any extra charges. However, business internet packages usually come with a two-year and a three-year contract.
If you cancel your plan before your contract ends, you will have to pay early termination fees. The amount can go up to $300. So, it's good to contact customer support to calculate how much the cancelation would cost you.
Another thing to keep in mind when canceling your CenturyLink services is the bundle you may sign up for. In case your internet is part of a bundle, and you cancel it, you probably won't be eligible for bundle discounts anymore. As a result, your next bill might be a bit higher.
Your Final Bill with the CenturyLink
You can expect to receive a couple of final bills with CenturyLink. The first one will arrive by the name of Final Bill and will look the same as any other bill you received from the company. It will come on your regular billing date and include everything you owe for your final month of using CenturyLink internet services. In case you paid a deposit when installing the services, the deposit will be incorporated into this bill as well.
The second bill is the Revised Final Bill. It will consist of any remaining charges the company was not aware of when sending the Final Bill to you. This bill may include charges for other services and penalties for not returning the equipment you were renting on time.
Some customers might receive a Second Revised Final Bill. This bill will arrive if you don't pay the amount from the Revised Final Bill within the allotted time.
CenturyLink Final Bill
Final Thoughts
If you follow our guide on canceling CenturyLink internet, you'll be able to discontinue your services in a matter of minutes! But, before you do that, you might want to consider other options and avoid switching services and paying additional installation fees. 
In case you do decide to cancel, you should be aware of possible early termination charges. In addition, you'll have to return your equipment as soon as possible. That way, you'll avoid penalties of up to $200!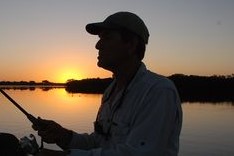 Hey, I'm Jeremy Clifford. I hold a bachelor's degree in information systems, and I'm a certified network specialist. I worked for several internet providers in LA, San Francisco, Sacramento, and Seattle over the past 21 years.
I worked as a customer service operator, field technician, network engineer, and network specialist. During my career in networking, I've come across numerous modems, gateways, routers, and other networking hardware. I've installed network equipment, fixed it, designed and administrated networks, etc.
Networking is my passion, and I'm eager to share everything I know with you. On this website, you can read my modem and router reviews, as well as various how-to guides designed to help you solve your network problems. I want to liberate you from the fear that most users feel when they have to deal with modem and router settings.
My favorite free-time activities are gaming, movie-watching, and cooking. I also enjoy fishing, although I'm not good at it. What I'm good at is annoying David when we are fishing together. Apparently, you're not supposed to talk or laugh while fishing – it scares the fishes.