Frontier does not have the best reputation when it comes to its internet service cancelation process. But that doesn't mean your experience has to be negative. Today, we're providing you with step-by-step instructions on how to easily cancel your Frontier internet!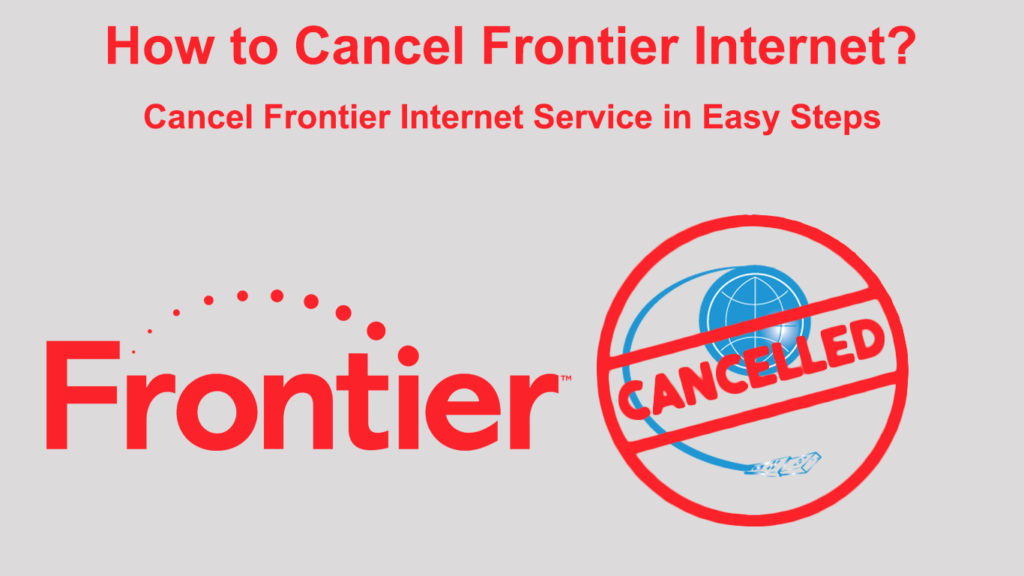 The Process of Canceling the Frontier Internet Services
The only way the company allows customers to cancel their internet services is by calling the designated customer service number. For some reason, Frontier does not allow its users to submit a written cancelation request. 
That is not a huge downside considering that the majority of internet providers call you after you express a wish to cancel your services regardless of the method you choose. Thus, the Frontier's system simply shortens the period between the time you submit your cancelation request and the time when your request is processed.

Since a lot will depend on your call with Frontier, it would be wise to prepare for it. First of all, you should have your account info written somewhere around you for quick reference. In addition, you can schedule a call. That will help you make sure that you'll be able to speak to a representative regarding your matter. 
Moreover, it's best to call the company's customer service during working hours. That way, you'll ensure that Frontier processes your request almost immediately instead of waiting for the next working day. 
Preparing for the Call
Lastly, you should think about the reasons you're canceling internet services before the call. If you're concise, the whole conversation will go much shorter, and a representative will have a clear idea of how to proceed. 
Another reason why it's wiser to know what you're going to say is that there is a huge chance that the Frontier representative will try to persuade you into staying with the company. You might be offered a better deal or certain perks. Therefore, you can avoid having a 15-minute call if you've already decided that you're going to stop using Frontier's services. 
When a representative confirms your cancelation request, you should ask them to send a cancelation email. That way, you'll ensure that you have proof that you canceled your services if something goes wrong. 
Negotiating a Better Deal
In case you are open to staying with the company and would like to negotiate a better deal, you can make that clear to the Frontier representative once you're on a call with them. You should wait until they present their new offer and then test the waters with your suggestions to see how low the offer can go. Once you agree to the new terms, the representative will likely send you a new contract to sign.
You don't have to wait for the cancelation call to renegotiate your deal with Frontier. The company has a section on its official website that allows you to possibly change the terms of your contract. Once you go there, you can state your terms or schedule a chat with a representative to explain your situation. 
The Frontier Early Termination Fee
In the last couple of years, the majority of plans with Frontier don't come with early termination fees. If you're a long-time customer and your contract still has a minimum term period, Frontier can charge you for canceling your services before that term is over. The maximum amount the company can charge to your account is $400.
The sum is lower if you have less time left in your contract. To make sure you are aware of all costs associated with your cancelation, it's best to contact Frontier customer service and ask for potential charges a cancelation may lead to.
If you're a newer customer, you likely won't have any early termination fees to worry about. Still, Frontier has a discontinuation fee almost every customer needs to pay when canceling the company's internet services. This disconnection fee sits at $9.99. 
Returning the Equipment
Once you successfully submit your internet cancelation request, you have 30 days to return any equipment you've been renting back to Frontier. The company only allows for returns via UPS. Thus, you'll need to ask a customer service representative for a pre-paid label when you're on a call with them. 
In most cases, the company will automatically mail you the label when your cancelation is processed. Still, we would recommend double-checking that with a representative as you can wait up to a week for the return label to arrive. When it does arrive, you should glue it onto the package you'll ship your equipment in. 
You should make sure that the gadgets you're sending back are well protected, as Frontier charges for damaged items. If you fail to send the equipment back within 30 days, the company will charge you an equipment replacement fee. This fee can go from $100 to $200 per piece of equipment.
In Conclusion
While calling Frontier customer support is the only way to cancel Frontier internet services, the process is not as complicated as it may seem. After reading this article, you'll know exactly what to do to prepare yourself for that call.
If you're not sure whether you really want to stop using Frontier services, you can always renegotiate your deal or activate the Going Away Vacation Service to temporarily stop using Frontier internet. You can find the info on these two options on the official Frontier website.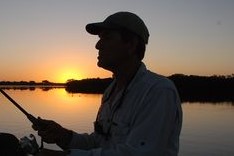 Hey, I'm Jeremy Clifford. I hold a bachelor's degree in information systems, and I'm a certified network specialist. I worked for several internet providers in LA, San Francisco, Sacramento, and Seattle over the past 21 years.
I worked as a customer service operator, field technician, network engineer, and network specialist. During my career in networking, I've come across numerous modems, gateways, routers, and other networking hardware. I've installed network equipment, fixed it, designed and administrated networks, etc.
Networking is my passion, and I'm eager to share everything I know with you. On this website, you can read my modem and router reviews, as well as various how-to guides designed to help you solve your network problems. I want to liberate you from the fear that most users feel when they have to deal with modem and router settings.
My favorite free-time activities are gaming, movie-watching, and cooking. I also enjoy fishing, although I'm not good at it. What I'm good at is annoying David when we are fishing together. Apparently, you're not supposed to talk or laugh while fishing – it scares the fishes.