If you've been a long-time customer of HughesNet, you already know that the company has good customer support. Therefore, you shouldn't expect to have any issues when you decide to submit a service cancelation request. Still, there are a couple of things to keep in mind before you make your decision. Today, we'll go over the cancelation steps as well as possible early termination charges and equipment fees you may face.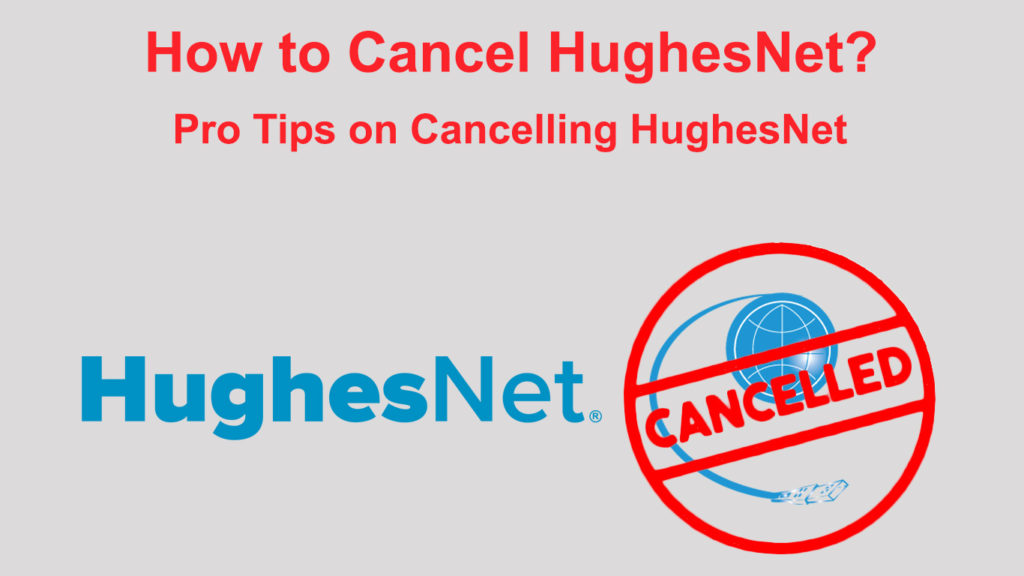 Canceling HughesNet Services
HughesNet offers several methods of contacting the company's customer support and submitting a cancelation request. First of all, you can call the official HughesNet number and ask to speak to a representative. 
Alternatively, you could send an email to the company and wait for a response. In most cases, someone from HughesNet will respond to you within 24 hours. Lastly, you can use the company's live chat. It can take you a couple of minutes to connect, but you'll definitely receive a response and help with your issue.
If you prefer to submit a written request to HughesNet, it's best that you either send an email or opt for a live chat. However, you should keep in mind that someone from the company will still call you to confirm the cancelation. 
In addition, a representative may attempt to persuade you into continuing to use HughesNet services. You may be offered a better deal, a different payment plan, or a special discount. In case you are open to that, you can make that clear to the representative and start the negotiation. If not, you should state your reasoning for canceling the services and be honest with the representative to avoid wasting their time.
Calling HughesNet
In case you opt for calling HughesNet, you should prepare a couple of things before you dial the number. Firstly, you should have your billing address and your HughesNet account number written somewhere near you for quick reference. 
Moreover, you should think about the reasoning for submitting the cancelation request. The HughesNet representative will surely ask you about that. Then, you can make the call and ask for discontinuation.
Once you say everything you want to the representative, you should ask them to send you an email confirming the terms you agreed to. That way, you'll have proof that the call happened in case something goes wrong.
HughesNet Early Termination Fees
In case you decide to stop using HughesNet services before they install them, you won't have to pay any termination fees. In fact, the company will refund you for any payments you made in advance.
On the other hand, those who have already gone through the installation are eligible for early cancelation charges in certain instances. Those instances include canceling contracts before their minimum term period is over. In most cases, HughesNet has two-year contracts signed with customers. 
If you cancel your services at any point during those 24 months, you will have to pay an early termination fee. Once two years pass, you can cancel your services at any time and face no charges.
The highest amount HughesNet customers can pay when it comes to the early termination fee is $400. This number remains the same for the first 90 days of using the HughesNet services. After that, the amount will decrease by $15 each month of usage. Thus, it's pretty easy to calculate how much money you owe to the company once you decide to cancel your services.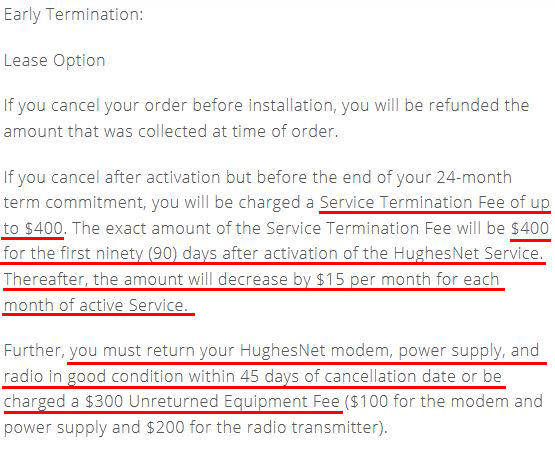 Source – HughesNet
Returning the HughesNet Equipment
If you've been leasing any piece of equipment from HughesNet, you are obligated to return it once you submit your cancelation request. Both customers who canceled within their minimum term period and those whose minimum term has passed have the same obligations regarding the equipment return.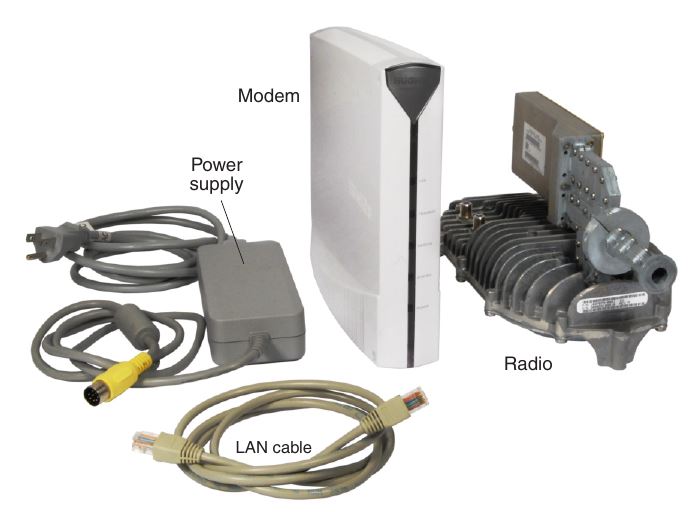 This is the equipment you have to return to HughesNet
When you make it clear to HughesNet that you want to stop using the company's services, a representative will explain the whole equipment return process to you. Alternatively, you may receive an email with instructions on how to deinstall and return the gadgets.
The company gives customers 45 days to return the gadgets they were renting. In case they fail to do so, they will have to pay an unreturned equipment fee. This fee sits at $300: $200 for the radio transmitter and $100 for the modem.
In case HughesNet was the one to terminate your services due to non-payment or any other reason, the unreturned equipment fee will automatically be charged to your account. Once you successfully return the gadgets you've been renting from the company, HughesNet will credit $300 to your account.
In Conclusion
Most of the HughesNet customers were pretty satisfied with the company's customer service and reported a quick and effective cancelation chat. Still, that doesn't mean that you should approach the situation lightly. It's wise to prepare yourself for the cancelation call and ask to have every agreement on the cancelation in a written form as well, just in case something goes wrong.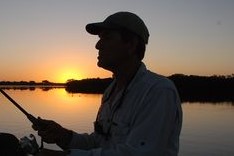 Hey, I'm Jeremy Clifford. I hold a bachelor's degree in information systems, and I'm a certified network specialist. I worked for several internet providers in LA, San Francisco, Sacramento, and Seattle over the past 21 years.
I worked as a customer service operator, field technician, network engineer, and network specialist. During my career in networking, I've come across numerous modems, gateways, routers, and other networking hardware. I've installed network equipment, fixed it, designed and administrated networks, etc.
Networking is my passion, and I'm eager to share everything I know with you. On this website, you can read my modem and router reviews, as well as various how-to guides designed to help you solve your network problems. I want to liberate you from the fear that most users feel when they have to deal with modem and router settings.
My favorite free-time activities are gaming, movie-watching, and cooking. I also enjoy fishing, although I'm not good at it. What I'm good at is annoying David when we are fishing together. Apparently, you're not supposed to talk or laugh while fishing – it scares the fishes.