Canceling your Sky broadband is easier than ever! Still, there are some things to keep in mind, which is why we recommend reading this article before contacting Sky customer support. Today, we're providing you with all the info you would need to cancel your Sky broadband services successfully!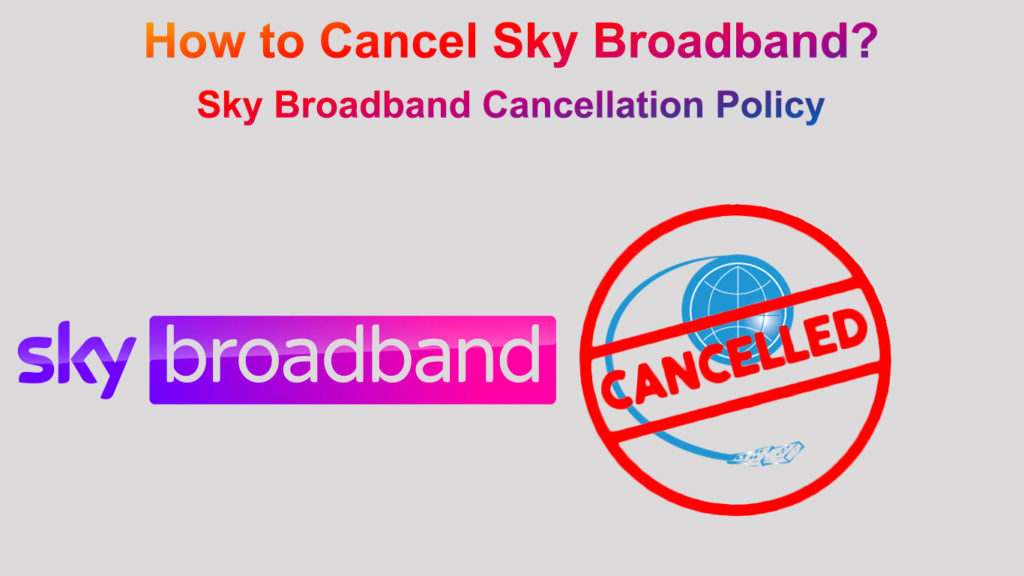 Canceling Sky Broadband
You can cancel your Sky broadband at any time. The only important thing to remember is that the company requires a 14-day notice for termination. Therefore, you should contact Sky customer support about two weeks before you want your contract with the company terminated.
Sky customers have various methods of reaching the company's customer support. You can use an online form or call Sky and ask to speak to a representative directly.
Regardless of the contact method you prefer, chances are a representative will contact you either way. That's because the company takes customers' concerns seriously and will probably try to keep you as a customer.
The easiest way to do that is to have someone speak to you and may offer you different perks to convince you to stay. If you're open to reconsidering your decision, you should make that clear to a representative.
Other things to keep in mind when canceling your Sky broadband are potential charges you may face. The charges depend on your contract, the type of services you've been using, and how long ago you installed your Sky services.
Canceling Sky Broadband Within the First 14 Days
The company offers new customers a chance to cancel their services within the first two weeks of using them. This is what Sky refers to as a Cooling Off Period. This period is longer for UK customers, as they have 31 days to decide whether they want to continue using Sky broadband services or not.
No matter where you are from, you don't have to provide an explanation for the cancelation. You can simply call Sky customer support and ask to terminate your contract.
If your service hasn't begun during the cooling-off period, Sky will refund every payment you've made to the company once you submit a cancelation request. That includes delivery costs of your equipment.
On the other hand, in case you've already started using your Sky broadband, you will have some extra charges. You are obligated to pay for the time you've been using the Sky services up to the point of cancelation. 
In addition, Sky won't refund you for any one-time fees you had regarding the setup and activation. What's more, the company won't refund you for Managed Installation if you don't cancel your order on time.
Once you decide you no longer want to use Sky services, you will have to cancel the Managed Installation order before 3.30 pm on the working day before a technician comes.
Canceling Sky Broadband After 14 Days
If it's been more than two weeks after you started your Sky services, and you are still under contract, you will face early termination charges. The minimum contract period for the majority of Sky services is from 12 to 18 months.
The amount of your early termination fee depends on various factors. Some of the factors Sky takes into account are the amount of time left on your subscription, days you have been billed for in advance, and the services you've been using.
It's a bit more complicated to calculate Sky early termination fees. That is why we recommend contacting customer support to check your exact amount. Your charges will differ if you are using subscription offers and bundles.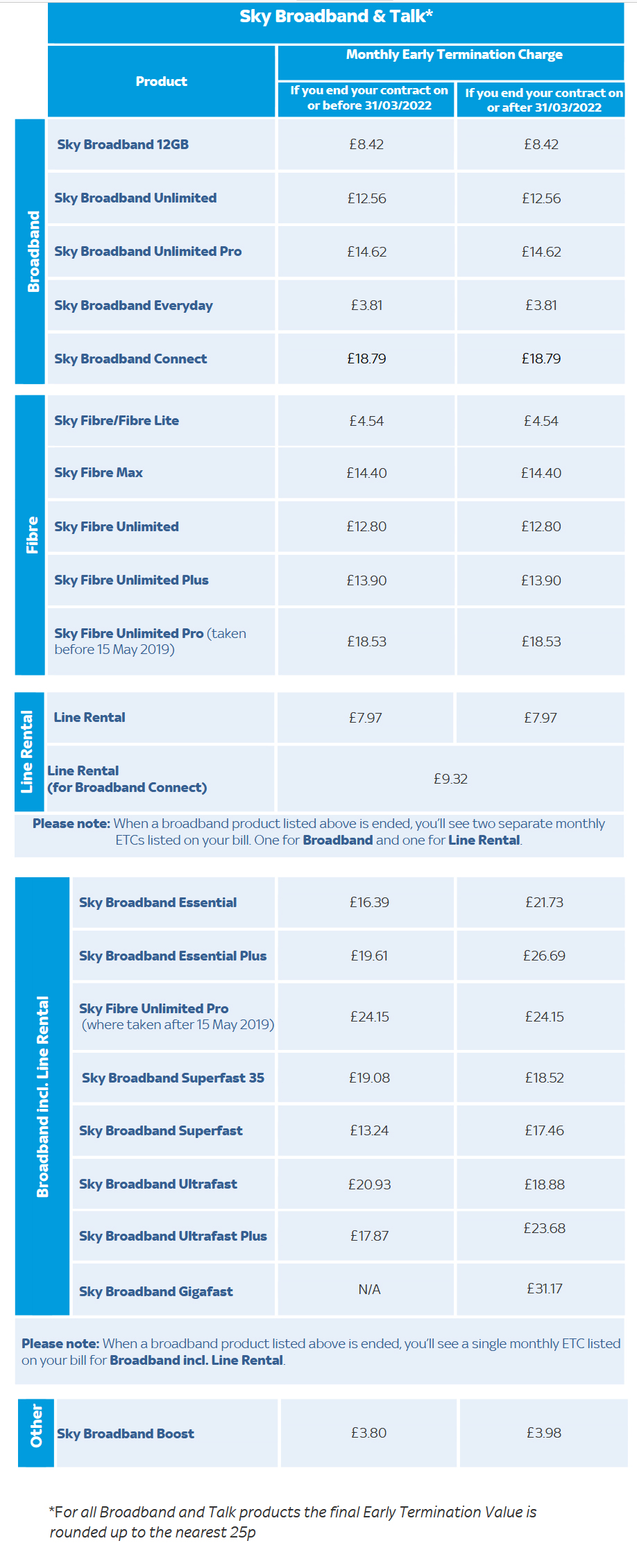 Sky Broadband Early Termination Fees (Source – Sky)
Asking for a Refund from Sky

 
In case you've been a Sky customer for some time, you already know that all of your payments are collected a month in advance. That means that once you cancel your services, you might have been billed for a full month ahead. If that's your case, you don't have to worry, as Sky will refund you automatically once your cancelation has been processed. 
The company takes up to 45 days to issue any refunds to its customers. If you still don't see your money, you can contact Sky customer support and ask for a refund.
Returning Your Sky Equipment
If you've been renting your Sky equipment, you must return it as soon as possible once you cancel your contract. Before you do that, it's best to get in touch with the company.
That way, you'll get further instructions on your deadline and the return process. Then, you can securely pack your equipment and request a pre-paid returns label. You can then take your package to the Collect+ store or your local Post Office and mail it back to Sky.
In Conclusion
Hopefully, you now have all the info you need to cancel your Sky broadband successfully! If you are switching to another service provider, you may not even have to cancel your services.
Instead, you can place your order normally without contacting the company. On the other hand, in case you're switching to BT Ultrafast Fiber, Fiber to the Premises, or Virgin Media cable, you will still need to contact Sky to ask for cancelation.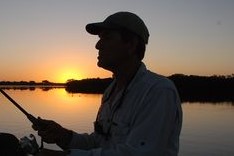 Hey, I'm Jeremy Clifford. I hold a bachelor's degree in information systems, and I'm a certified network specialist. I worked for several internet providers in LA, San Francisco, Sacramento, and Seattle over the past 21 years.
I worked as a customer service operator, field technician, network engineer, and network specialist. During my career in networking, I've come across numerous modems, gateways, routers, and other networking hardware. I've installed network equipment, fixed it, designed and administrated networks, etc.
Networking is my passion, and I'm eager to share everything I know with you. On this website, you can read my modem and router reviews, as well as various how-to guides designed to help you solve your network problems. I want to liberate you from the fear that most users feel when they have to deal with modem and router settings.
My favorite free-time activities are gaming, movie-watching, and cooking. I also enjoy fishing, although I'm not good at it. What I'm good at is annoying David when we are fishing together. Apparently, you're not supposed to talk or laugh while fishing – it scares the fishes.