With the right guidance, canceling your Spectrum internet services is easy and can be done in a matter of minutes! In this article, we'll explain everything you need to know about canceling your plan and returning your Spectrum equipment. Moreover, we'll help you figure out whether there is a way to keep using the services with a few internet plan adjustments.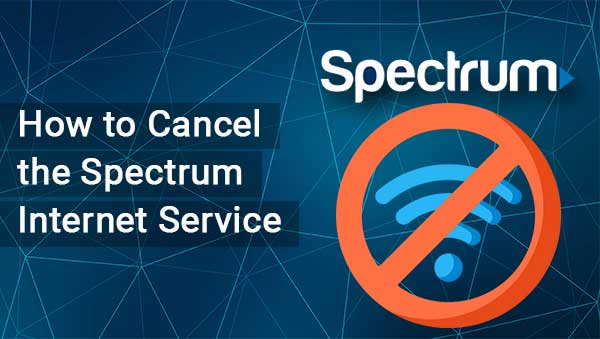 Is Canceling Your Internet Service Your Only Option?
If the main reason why you're canceling your Spectrum internet services is that you want to make certain changes to your plan, there is a chance that you won't have to cancel Spectrum at all.
The company allows its users to make various alterations to its services without the need to cancel them and then install them all over again.
Here are a few different scenarios on avoiding calling your internet plan depending on the kind of changes you wish to make.
1. Moving to Another Address
You won't have to cancel your Spectrum plan if you're moving. The company lets you simply transfer your TV and internet services to another address.

To do that, you will have to go to the official Spectrum website and find the Moving Resources section. You will see a number you can call to schedule your move, and a Spectrum technician will come and help you transfer your equipment.
Before scheduling your move, you should check whether your new address is located in an area where Spectrum provides its services. You could contact the company's customer support to verify whether you'll be able to transfer your plan to your new address. Then, you should simply schedule the move, and you'll be able to use the same plan within a few weeks.
2. Changing the Specifics of Your Account
Another option Spectrum users have is to change the specifics of their accounts. For instance, the company allows you to transfer your account to another person.
You can do that in case of marriage, military leave, divorce, or roommate changes. Moreover, in the event of death or incapacitation, you could apply for a transfer of ownership from the original account owner.
What's more, customers have the option to change the name of their account. The reasoning for the name change has to be the same as the reasons for the account transfers we listed above. All of the changes to your account can be made online.
You'll simply have to sign in to your account and find the options there. Alternatively, you could contact Spectrum customer support and apply for a change with their agent.
3. Putting Your Account on Hold
Spectrum has a feature called Seasonal Status, which allows people who are residing in a certain place part-time to put their services on hold. This feature will not be available to everybody. That is why it's wise to contact Spectrum customer support to check your options.
The Seasonal Status is not available for free, you'll have to pay a small monthly fee. But, it's worth trying out as you won't have to cancel and reinstall your services every time you have to leave.
4. Changing Your Plan
If you're not satisfied with your current internet plan, you can always change it without canceling Spectrum services. You could upgrade or downgrade it by contacting Spectrum customer support. Another way to change your plan is via your online account. This method is only for upgrades, though.
To upgrade the plan, you'll have to sign in to your account on the official Spectrum site. Then, you should go to the Upgrade section and find a service you wish to change. After that, Spectrum will offer you the option to upgrade your services and purchase a new plan.
The third method of upgrading the services is by going to Channel 2495 on your TV. In most cases, your TV will ask you for a PIN to complete the order.
How to Cancel the Spectrum Internet Service
If you went over all of the ways to modify your Spectrum internet services, and you would still like to cancel them, you can do that by contacting customer support. You should keep in mind that you'll need to honor the commitments in the contract you signed first.
Moreover, in case you cancel the services after the beginning of the month, you'll need to pay for the whole month of Spectrum. Thus, you should end your contract as soon as possible. In addition, you won't be eligible to receive bundle discounts on your other Spectrum services anymore.
Returning the Equipment
Once you cancel your services, you'll have to return your Spectrum equipment. All users are obligated to return anything that comes with their Spectrum Internet, TV, and Voice services.
The failure to return the leased equipment will result in penalty fees. They will automatically be added to your total account balance. You will be exempt from this obligation in case you are sick or in self-quarantine as a result of COVID-19. In that case, your return period will be extended by 60 days.
Recommended reading:
In general, Spectrum users have three ways of returning their equipment. They could do that via UPS, through FedEx, or by dropping it off at the store.
Furthermore, customers with disabilities can have their equipment picked up by a technician. You will need to provide proof of your disability when you contact Spectrum customer support to request a pickup.
1. Returning your Equipment through UPS

You can go to any UPS store and return your Spectrum equipment. The UPS employees will pack and ship your equipment free of charge.
You can go to the official UPS website and find the Store Locator section to check where is the nearest store you can drop your equipment in.
2. Using FedEx
In case you can't find a UPS store near you, you can contact Spectrum to check whether parts of your equipment can be shipped via FedEx.
Spectrum usually allows customers to ship Spectrum Voice modems, wireless routers, receivers, and DOCSIS 2.0 and 3.0 gateway devices.
Still, it's best to get approval from a Spectrum agent before returning your gadgets.
For FedEx returns, you'll have to pack your equipment on your own. If you received a return label when you first got your Spectrum equipment, you should stick it onto the shipping box and seal it properly. Then, you can go to a FedEx office to ship the box. You shouldn't use a FedEx Drop Box for the Spectrum equipment.
3. Dropping the Equipment Off at a Spectrum Store
The last way to return your gadgets is by going to the Spectrum store. You can visit the official Spectrum website and find the Store Locator section to see what Spectrum shop is the closest to you.
Final Thoughts
Hopefully, our quick guide on canceling Spectrum internet services helped you figure out exactly what you need to do to properly end your contract with Spectrum. We also showed you all of the ways you can return your equipment. In addition, we also helped you understand ways you can change your contract or internet plan to avoid canceling your services.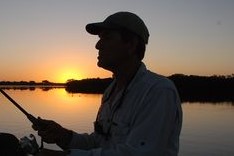 Hey, I'm Jeremy Clifford. I hold a bachelor's degree in information systems, and I'm a certified network specialist. I worked for several internet providers in LA, San Francisco, Sacramento, and Seattle over the past 21 years.
I worked as a customer service operator, field technician, network engineer, and network specialist. During my career in networking, I've come across numerous modems, gateways, routers, and other networking hardware. I've installed network equipment, fixed it, designed and administrated networks, etc.
Networking is my passion, and I'm eager to share everything I know with you. On this website, you can read my modem and router reviews, as well as various how-to guides designed to help you solve your network problems. I want to liberate you from the fear that most users feel when they have to deal with modem and router settings.
My favorite free-time activities are gaming, movie-watching, and cooking. I also enjoy fishing, although I'm not good at it. What I'm good at is annoying David when we are fishing together. Apparently, you're not supposed to talk or laugh while fishing – it scares the fishes.