If you're ready to switch internet providers, it's time to discontinue your Telstra internet services and move on. Before you do that, you might want to consider possible additional charges and rules that can complicate the cancelation process. To make things easier for you, we've prepared a quick guide on how to successfully cancel your Telstra internet services!
Ways to Cancel the Telstra Broadband Plan

There are two ways you can discontinue your Telstra services. Firstly, you can visit the company's official website and find the support section. After that, you'll see the option of getting in touch with the company's customer service via a chat. You can briefly explain your reasoning for the discontinuation and wait until a representative gets back to you.
The second method of canceling your broadband services is by calling 13 22 00. You can simply say "disconnect" and wait for further instructions. No matter which method you prefer, we would advise you to first try discussing your options with a Telstra representative.
That's because the company is open to offering various payment options and even special discounts to keep you as a customer. In case you've found a better deal with another internet provider, you should definitely mention that in your chat. The Telstra representative might want to match the offer.
The longer you've been using Telstra services, the higher your chances are of receiving a better deal from the company. Therefore, it's worth trying out, especially if the pricing was the main reason why you decided to cancel your services.
Things to Keep in Mind If You Are a Telstra Broadband User
Telstra services users need to get in touch with customer support to cancel their services. If you simply disconnect your phone line or switch providers, Telstra will not automatically disconnect the internet services. Thus, you will have to call the company and confirm the cancelation.
In addition, in case you are on the National Broadband Network (nbn™), you will not be able to use different service providers for your home phone and broadband on a single line. So, you will have to choose one provider and cancel your services with the other.
If you're already using one provider's services and want to explore your options, we recommend you to first cancel the services you're using. That way, you'll avoid doubling your costs once the new internet provider services are installed on your property.
Recommended reading:
Moreover, BigPond email account users will also have to specifically cancel the email services to avoid extra charges. Once Telstra officially disconnects its broadband, you will be able to use your email account for free during the first year.
If you don't cancel the account within the year, you will have to pay an annual fee of $79. Telstra will not automatically cancel the email account once you stop using the company's services. Thus, you will have to make another call to cancel the email.
Telstra Early Termination Charges

Just like most other internet providers, Telstra has early termination charges in place for users who cancel their services before their contract expires. These charges depend on how many months are left in your contract as well as the devices you were renting or using from Telstra. These devices include Telstra supplied modems and any accessory that came with your broadband services.
You can check the final amount you will have to pay in two ways. The first way is to log in to your account and find the Contract Details section. You could also contact Telstra customer service and have the representative calculate your final costs.
Rules for the Early Termination Charges
Early termination charges apply to every Telstra plan if you cancel it within the minimum contract term. In addition, you may face some extra costs in case you change your plan before the end of your contract.
Aside from the costs of the months left in your contract, fees will include any Hardware Repayment Options you had in your plan and the remaining amount for any hardware you purchased. Moreover, in case you discontinue your services within the first three months of using them, the company will charge you a $100 fee for a temporary connection.
What's more, if you signed a tabled or mobile plan after the 25th of June 2019, the early termination charges would apply when you end or discontinue your Device Payment Contract.
In case you entered the plan before this date, the fees will apply if you cancel services or change the plan before your contract ends. Furthermore, you will face additional charges in case you change to a non-eligible plan before the end of your contract and if you decide to move to a casual or pre-paid plan before the contract ends.
In Conclusion
Telstra does not have a cancelation notice. Thus, once you officially file for disconnection, the company will stop charging you for its services. The whole process can take up to 48 hours. So, you might want to call Telstra a few days before you want your services to end. If you're renting equipment from the company, you should also discuss the return options with a representative to avoid extra charges once your contract ends.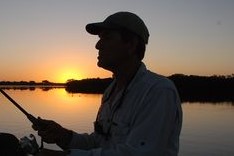 Hey, I'm Jeremy Clifford. I hold a bachelor's degree in information systems, and I'm a certified network specialist. I worked for several internet providers in LA, San Francisco, Sacramento, and Seattle over the past 21 years.
I worked as a customer service operator, field technician, network engineer, and network specialist. During my career in networking, I've come across numerous modems, gateways, routers, and other networking hardware. I've installed network equipment, fixed it, designed and administrated networks, etc.
Networking is my passion, and I'm eager to share everything I know with you. On this website, you can read my modem and router reviews, as well as various how-to guides designed to help you solve your network problems. I want to liberate you from the fear that most users feel when they have to deal with modem and router settings.
My favorite free-time activities are gaming, movie-watching, and cooking. I also enjoy fishing, although I'm not good at it. What I'm good at is annoying David when we are fishing together. Apparently, you're not supposed to talk or laugh while fishing – it scares the fishes.