TELUS is one of the most popular internet providers in Canada. The company is not only working to provide the best service in the country but to also make this world a better place by helping Canadians in need.
But, despite its efforts, many customers are still reporting various issues with TELUS internet services. If you're one of them, and you're looking for ways to cancel your internet, you've come to the right place!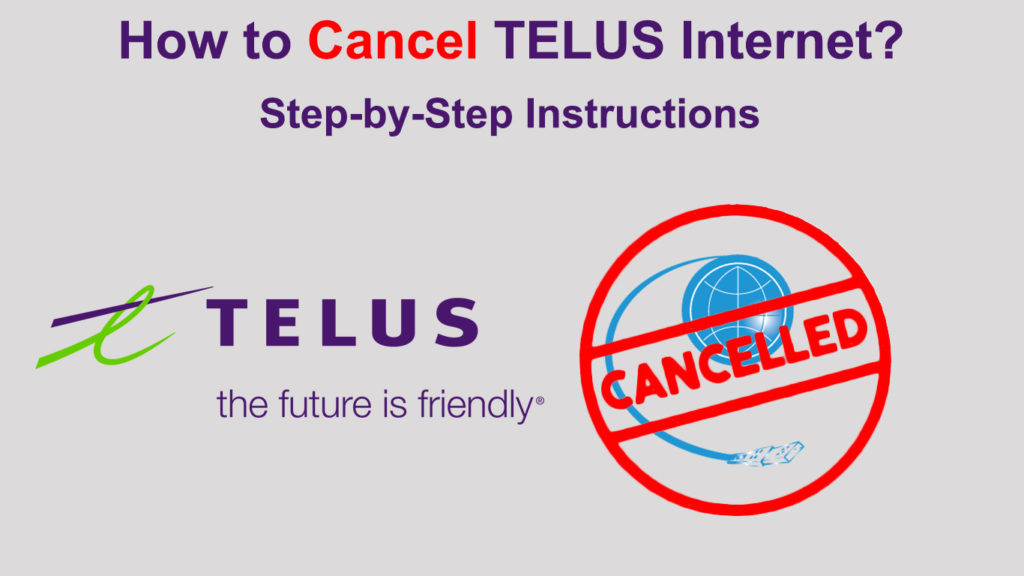 How to Cancel TELUS Internet Services
Today, we'll provide you with a step-by-step guide on canceling TELUS internet services. That way, you won't forget anything and will avoid possible hidden fees and charges.
Informing TELUS About the Cancelation
You have various ways of reaching TELUS customer support to inform them about your wish to cancel the company's internet services. The easiest way would be to call TELUS support, as you'll be able to speak to a representative and explain your reasoning. 
What's more, you might be able to negotiate a better deal and avoid cancelation overall. If you're open to this option, you should think about perks you can ask for that will make your service usage easier. Once you know what you're going to ask or you're certain about the cancelation request, you can contact TELUS customer support.
If you're a Telus Mobility customer, you can call 1 866 558 2273 and ask to speak to a representative. Alternatively, TELUS mobile phone users can simply dial *611 on their phones to reach support. In addition, TELUS Home Services users should call 1 888 811 2323. Finally, TELUS SmartHome Security customers will be able to contact the company's customer service by dialing this number: 1 855 255 8828.
Verifying Whether You Have Any Outstanding Bills and Charges
You are obligated to pay any outstanding bills and additional charges related to your TELUS account. In case you aren't sure about how much you owe to the company, you can log in to your TELUS account to check. You could also contact the company's customer support to verify whether you have any unpaid dues.
Aside from your bill, you might have to pay early termination fees. The early termination charges apply in instances when customers decide to end the use of the TELUS services while they're still under the minimum period stated in their contract.
You may avoid these charges if you're moving to an area that TELUS does not cover. Still, you should contact the company's customer support to check whether they'll be able to waive the fees in your situation. 
Customers who are not under a contract won't have to pay any early termination fees. Those who are should contact customer service to check their final amount. The charges vary based on the contract and the type of services used.
The TELUS Trial Period
You won't have to pay the early termination fees within the first 15 days of using TELUS services. TELUS refers to this period as a trial period. During that time, customers can change their minds and stop using the services free of charge. Customers who identify as a person with a disability have a 30-day trial period.
There is, however, a stipulation for this trial period. You are only allowed to use half of your permitted monthly usage if you're under a limited monthly usage contract. If you exceed that amount, early termination fees may apply. What's more, you'll have to return any of the equipment you are renting in a near-new condition and in the original packaging. In case you don't, TELUS can charge you additional fees.
Returning the TELUS Equipment
You have less than a month to return any pieces of equipment you are renting from TELUS. If the company does not receive your package after 28 days, it will charge you penalties for failing to return the items. TELUS charges $99.95 for damaged or unreturned equipment. On the other hand, Mascon customers will have to pay $199 for internet-related items and $299 for Airspeed Wireless equipment.
Once you submit your cancelation request, you can ask the TELUS representative you've contacted to provide you with instructions about the equipment return process. Furthermore, you may receive equipment return instructions by mail within three business days of canceling your services. You will also receive a postage-paid return waybill. 
You have to pack your equipment securely, as TELUS will charge you fees for returning the equipment in poor condition. After packing up the box, you should attach the TELUS return waybill to it.
You can also include the first page of your TELUS home services bill. Alternatively, you can write your name, address, telephone, and account number. That way, TELUS will easily be able to identify the account holder who is returning the equipment.
Then, you can drop your package off at a Canada Post office. The equipment return will be free of charge. TELUS recommends all the customers to keep a copy of their bill for tracking and reference purposes.
Final Thoughts
In most cases, TELUS will effectively and efficiently cancel your internet services after a chat with a customer support representative. After that, you will have to return your equipment and pay any outstanding bills and fees to the company.
If you are not sure how much you owe to TELUS, you should contact customer support as the charges vary depending on the service and early termination fees that apply.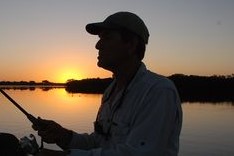 Hey, I'm Jeremy Clifford. I hold a bachelor's degree in information systems, and I'm a certified network specialist. I worked for several internet providers in LA, San Francisco, Sacramento, and Seattle over the past 21 years.
I worked as a customer service operator, field technician, network engineer, and network specialist. During my career in networking, I've come across numerous modems, gateways, routers, and other networking hardware. I've installed network equipment, fixed it, designed and administrated networks, etc.
Networking is my passion, and I'm eager to share everything I know with you. On this website, you can read my modem and router reviews, as well as various how-to guides designed to help you solve your network problems. I want to liberate you from the fear that most users feel when they have to deal with modem and router settings.
My favorite free-time activities are gaming, movie-watching, and cooking. I also enjoy fishing, although I'm not good at it. What I'm good at is annoying David when we are fishing together. Apparently, you're not supposed to talk or laugh while fishing – it scares the fishes.