The actual procedure of canceling your Comcast Xfinity internet services is easy. But, it can come with extra costs you should be aware of. To make sure you have all the info, we are guiding you through the whole process of canceling your Xfinity broadband!
Ways to Cancel the Comcast Xfinity Internet Services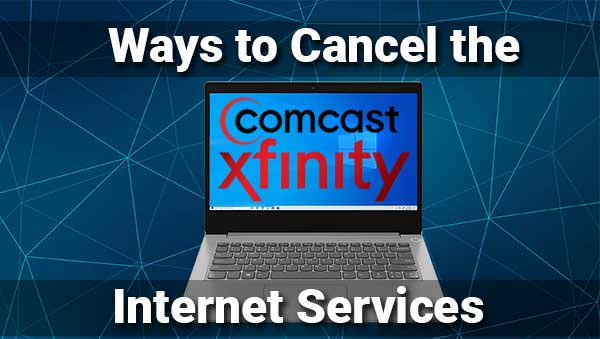 The process of canceling your Comcast Xfinity internet services is the same as with any other service by this company. You will have to contact Xfinity customer support and request a cancelation of the broadband. You can do that in a few different ways.
First of all, you can visit the official Xfinity website and find the Support section. Then, you can chat with customer support online and provide a brief explanation of the reasoning behind your request to cancel.
Alternatively, you could log in to your account and request a call back from Xfinity. A customer support representative will then call you and allow you to put in a request for discontinuation of the services.
Another way to cancel your broadband is by mailing a cancelation request. You'll do that by writing down the request and your information and sending it to this address:
Comcast Cable

ATTN: Service Change Requests

1701 JFK Blvd.

Philadelphia, PA 19103
You should make sure that your letter includes your name and last name as well as your phone number. What's more, you should write down your address and your account number. After the company receives your letter, you will receive a call within two business days.
If you want to speed up the process of getting in touch with Xfinity, you can also complete the online cancelation form. Once the customer service receives the form, you will get a call within two business days. In case you don't mind chatting with someone in person, you could also visit a local Xfinity Store and submit your request there.
Getting a Call from a Comcast Representative

No matter what method of cancelation you choose, you will likely receive a call from an Xfinity representative. The so-called "retention representative" usually tries to explore your reasoning for discontinuing internet services.
In case your reasons are something the company can affect, the representative may attempt to offer you possible solutions for your issue. You might be offered different payment options, discounts, or assistance in moving your services or changing your plan. Therefore, there might be a way to avoid canceling your Xfinity broadband if you're open to exploring other options. 
The Xfinity Early Termination Fee
If you are still under contract with Xfinity, you will likely be subject to early termination fees once you decide to terminate your broadband. The charges mostly depend on how much time you have left in your contract.
The early termination fee also applies when you move to another area where Comcast offers its services without transferring your Xfinity broadband. On the other hand, the fee does not apply if your new home is part of the non-Comcast serviceable area. Charges will also be waived in case the account holder passes away or is in active duty military deployment.
Recommended reading:
In addition, if you're a Double/Triple Play account holder and you have at least one service left in use, you won't have to pay the early termination fee. Downgrading your plan also doesn't come with any costs.
Calculating the Early Termination Fee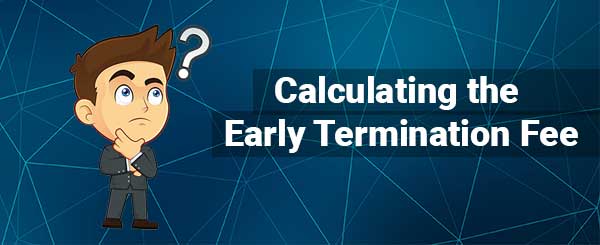 In most cases, it will be pretty simple to calculate the early termination fee of an internet services user. If your contract is for 12 months, your fee will begin at $110. The charges will decrease by $10 every month.
The same goes for the 24-month contract as well. But, in that case, the early termination fee you start with sits at $230 and decreases by $10 each month. Thus, if you have eight months left in your contract, your fee will amount to $80.
The easiest way to check how many months you have left in your contract is by logging into your account. You can look into the specifics of your plan and check the start date. Alternatively, you can go to the Settings menu and find the date when your agreement with Comcast has started.
If you are also an Xfinity Home user, you will need to pay the remaining balance for your equipment. You will find the specifics in your Equipment Installment Plan. You could also contact Xfinity customer service to double-check your final charges with them.
Returning the Comcast Equipment
To avoid additional charges, you will have to return any equipment you've been renting from Xfinity that's associated with the services you canceled. To do that, you will first have to submit a return request. You can find all the info about this request by signing into your account and going to the Equipment Return page. Then, you can visit a UPS store or an Xfinity store and return the equipment.  
Keeping the Xfinity Mobile Service
It's possible to cancel your Comcast Xfinity internet and keep other services, such as Xfinity Mobile. However, your services will come with extra charges.
The charges will apply if you are not a user of either Xfinity Internet, Xfinity Voice, or Xfinity TV. In this case, you will have to pay $25 a month for every Xfinity Mobile line you own.
Moreover, you won't be able to add any new lines to your services. Most users said that Xfinity did not inform them about these new charges. Thus, they will just appear on your next phone bill.
Final Thoughts
It's really easy to apply for a cancelation of the Comcast Xfinity internet services. Before you do that, you should calculate your early termination fee to make sure you're not losing too much money by canceling the services.
Once you submit your request, you can expect a call from an Xfinity representative. Their main job is to try to keep you as a customer. Thus, it might be wise to prepare what you're going to say in advance and be open to renegotiation of your options.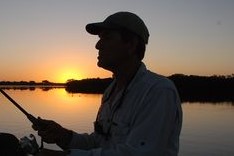 Hey, I'm Jeremy Clifford. I hold a bachelor's degree in information systems, and I'm a certified network specialist. I worked for several internet providers in LA, San Francisco, Sacramento, and Seattle over the past 21 years.
I worked as a customer service operator, field technician, network engineer, and network specialist. During my career in networking, I've come across numerous modems, gateways, routers, and other networking hardware. I've installed network equipment, fixed it, designed and administrated networks, etc.
Networking is my passion, and I'm eager to share everything I know with you. On this website, you can read my modem and router reviews, as well as various how-to guides designed to help you solve your network problems. I want to liberate you from the fear that most users feel when they have to deal with modem and router settings.
My favorite free-time activities are gaming, movie-watching, and cooking. I also enjoy fishing, although I'm not good at it. What I'm good at is annoying David when we are fishing together. Apparently, you're not supposed to talk or laugh while fishing – it scares the fishes.