The process of canceling your Virgin Media broadband is extremely easy! However, there are some things you should keep in mind before you make the call. Here is everything you need to know about canceling your Virgin Media services!

How to Inform Virgin Media About Your Cancelation
No matter when you sign up for your Virgin Media services, the only way to cancel your subscription is by contacting Virgin Media customer service. Here are the two ways to cancel the services depending on the length of your usage.
1. You Have Been a Virgin Media Customer for Less Than Two Weeks
Virgin Media has a "cooling off" policy for new users. If you've been using your services for 14 days or less, you'll easily be able to cancel your services by filling in a special form the company has. You won't have any additional charges and won't have to go through extra steps to cancel your services.
You can find the form on the official Virgin Media website and fill it in online, or you can download the form and send it by post. As soon as the company receives it, you'll be notified of the next steps.
2. You Have Been Using the Virgin Media Broadband for More Than 14 Days
In case you've been using the Virgin Media services for more than two weeks, you'll have to go through the cancelation process. You can sign in to your Virgin Media account and use the web cancelation form to cancel your services. Alternatively, you could contact the cancelation department or dial the customer service number to cancel it by phone. 

Another way to discontinue your Virgin Media services is to send a cancelation message to 07533 051809. You will have to speak to a representative anyway, as you'll be contacted by customer service as soon as your next is processed. 
Lastly, you could send a letter to Virgin Media to inform them about the cancelation. You will have to include your full name, phone number, address, and account number in your letter. You should send it to this address:
Virgin Media,

Sunderland,

SR43 4AA
Reasons Why You Should Call Virgin Media When Canceling Your Services
Firstly, you will likely have to speak with a representative no matter which method of cancelation your choose. Contacting customer service via your phone will speed up the whole process. Moreover, it will allow you to get your affairs in order before your broadband is discontinued.
If you're discontinuing the services due to the price of the broadband plans, you should definitely ask to speak with a representative. That's because the company is open to offering discounts or additional payment options to customers who are canceling the services for this particular reason. Thus, there's a chance that you will be able to make some kind of arrangement with Virgin Media and avoid canceling the broadband.
What to Consider Before Canceling Your Virgin Media Broadband
You are allowed to cancel your Virgin Media broadband at any time. However, you might have to pay an early cancelation fee, depending on your particular situation. Therefore, you may want to examine your options before informing Virgin Media that you won't be using its broadband anymore.
As we mentioned, if you cancel the broadband within the first two weeks of using it, you won't have any extra fees to pay. In addition, in case you have the 30-day rolling contract, you also won't need to pay the cancelation fee.
You will have to give 30 days' notice by informing the company that you won't be using its services anymore, and you'll be good. You will pay for that extra month as the 30 days notice is mandatory.
Recommended reading:
On the other hand, those with a fixed-term contract have to wait until that period expires to cancel the services. In any other case, they will have to pay the cancelation fee. Your contact can either be for the period of nine, twelve, or eighteen months. That is how long you'll have to use the Virgin Media services to avoid the cancelation charges. 
The Virgin Media Early Disconnection Fee

The actual early termination charges depend on various factors. You should take into account the number of months you have left in your contract, the services you've been using, and what Virgin Media plan you chose. Virgin Media has created a list of the early disconnection fees depending on the services you're using to help you calculate your costs. You can find it here.
Canceling the Contract After the Minimum Contract Period
Once your minimum contract period is over, you can cancel your services at any time. Virgin Media has a 30 days notice rule for the cancelation. Therefore, you should inform the company about the discontinuation a month in advance.
If you were using the Virgin Media e-mail account, you would still be able to access it for 90 days after the cancelation. That will give you enough time to save your files, emails, and contacts before the company shuts down the account.
Final Thoughts
Virgin Media offers different ways to cancel your broadband services. Thus, you'll be able to choose a method that works for you. The main thing you should keep in mind before you make this decision is the early disconnection fee you will be charged if your contract is still not over.
In case you want to rejoin Virgin Media after you have already canceled, you will have to wait for your 30 days notice period to be over. Then, you will have to stand by until Virgin Media completely shuts down the services at your home. After that, you can contact the company and ask to rejoin.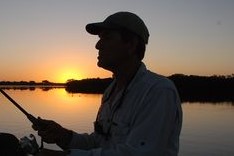 Hey, I'm Jeremy Clifford. I hold a bachelor's degree in information systems, and I'm a certified network specialist. I worked for several internet providers in LA, San Francisco, Sacramento, and Seattle over the past 21 years.
I worked as a customer service operator, field technician, network engineer, and network specialist. During my career in networking, I've come across numerous modems, gateways, routers, and other networking hardware. I've installed network equipment, fixed it, designed and administrated networks, etc.
Networking is my passion, and I'm eager to share everything I know with you. On this website, you can read my modem and router reviews, as well as various how-to guides designed to help you solve your network problems. I want to liberate you from the fear that most users feel when they have to deal with modem and router settings.
My favorite free-time activities are gaming, movie-watching, and cooking. I also enjoy fishing, although I'm not good at it. What I'm good at is annoying David when we are fishing together. Apparently, you're not supposed to talk or laugh while fishing – it scares the fishes.