Vodafone services are available around the world. That is why most of the cancelation rules and return policies vary from country to country. Still, there are a few general regulations to follow no matter where you are from.
Today, we'll explain to you the general steps you have to go through in order to cancel your Vodafone broadband services successfully. In addition, we'll help you determine whether you'll have to pay early termination fees and how to return your Vodafone equipment.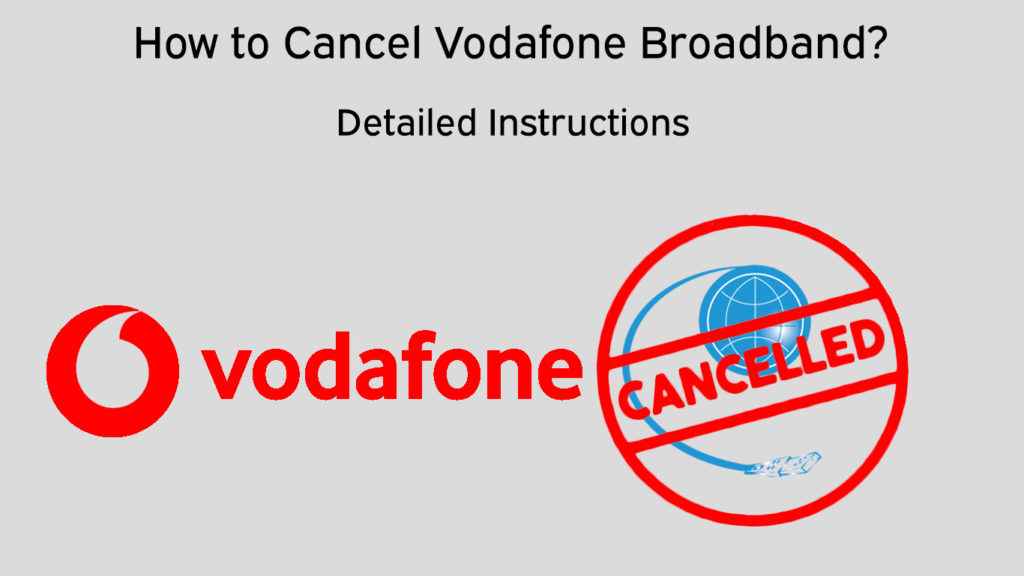 How to Inform Vodafone of Your Wish to Cancel the Broadband Services?
The easiest way to cancel your Vodafone broadband is by calling Vodafone. You can go to the official Vodafone website and find the Support section to check available numbers you can reach customer service with. You should make sure that you have your Vodafone account number written somewhere near you. That's because a customer service representative will need that number to cancel your internet services.
Another way to cancel your Vodafone broadband is by filling in a cancellation form. Even if you cancel your services in written form, there is a huge chance that a Vodafone representative will call you anyway. The company tries to retain as many customers as possible. Thus, the representative may offer you some discounts or payment plans to try to persuade you to continue using Vodafone services.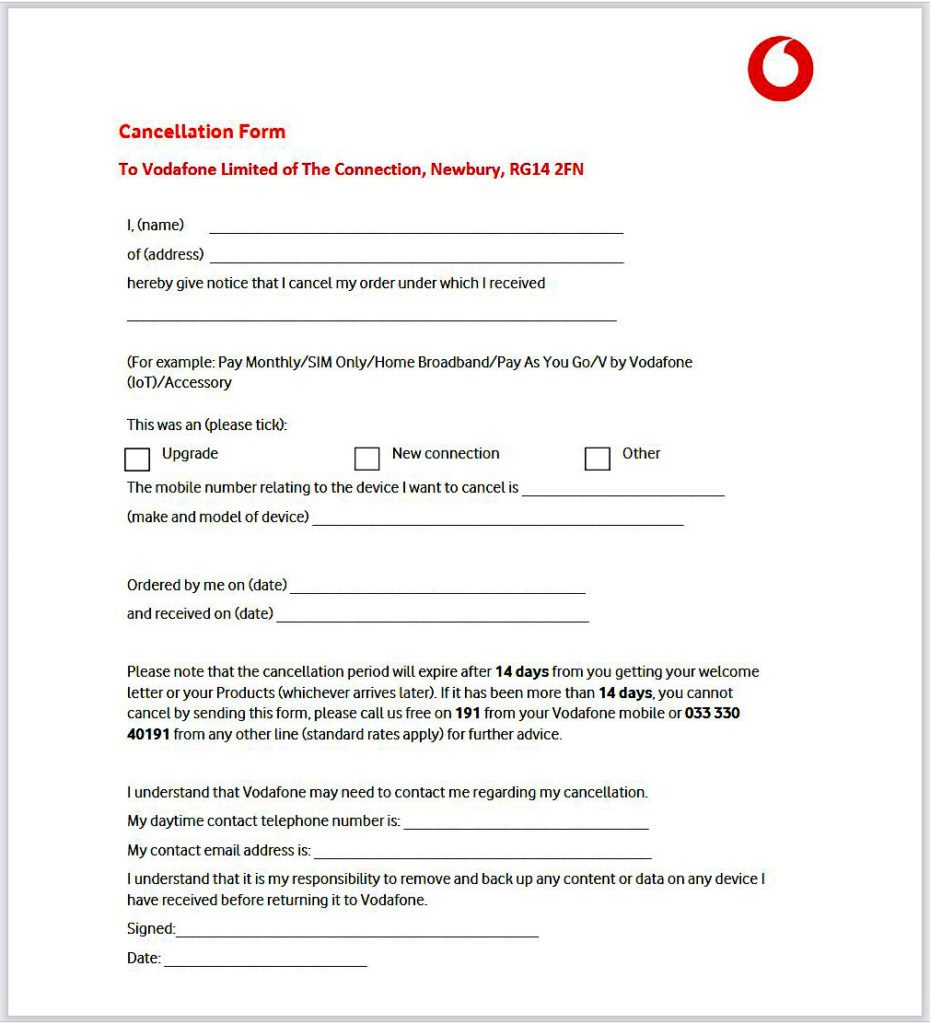 Rules for Canceling Vodafone Services
In case you cancel your Vodafone broadband service before your contract ends, you will face early termination charges. You will easily be able to calculate this fee by simply multiplying your monthly charge by the number of months you have left in your contract. If you are not sure how many months you have left, that's completely fine. You can always contact Vodafone customer support and check the specifics of your account with them.
If you are no longer under contract, you can cancel your services at any time. But you should keep in mind that Vodafone requires a 30-day notice period before the cancellation.
What Happens If You Cancel Your Vodafone Broadband Service Within the First Two Weeks?
There are a few exceptions to the early termination fees and charges. One of them is when you cancel the services within the first 14 days. In that case, you won't have any additional charges, and you can discontinue your services for free.
However, if you've already started using the services within that period, there will be some fees you'll need to pay. Those fees include any extras you've purchased, the line rental, and any services that are not covered by the line rental.
Some of these services include premium rate calls and international calls. In addition, you will have to pay for activation, connection, installation, and maintenance fees you agreed on when you set up your broadband service.

Source – Vodafone Support
Moving to an Address Which Vodafone Does Not Cover
Another exception to early termination fees is when a user moves to an address that is not covered by Vodafone broadband. You will have to submit proof of your move to customer support for them to waive this fee. In case you are moving abroad, you will still be subject to the early termination charges.
What If Your Services are Not of the Promised Quality?
In case of continuous degradation of the broadband services, you can cancel them without paying the early termination fee. Before you do that, it's best that you report your issues to Vodafone by contacting customer support. Then, if nothing changes, you can discontinue your services free of charge.
What Happens When Vodafone Changes the Terms of Your Plan
If Vodafone adds any changes to your plan or increases prices, you can also cancel your Vodafone broadband services for free. The only exception to this rule is when an increase is required by law or any regulatory authority. In any other case, you will be able to discontinue your services without paying the early termination fees. Some of the common cases that fall under this rule are:
An increase in the out of bundle charges
Returning the Vodafone Equipment
If you are renting Vodafone equipment, you will have 14 or 30 days after your service cancelation to return it, depending on the type of agreement you have with the company. You can return the equipment to Vodafone by mail or take it to the nearest Vodafone store.
Before you do that, we would advise you to have a chat with Vodafone customer service to double-check your options and get more information about the return process.
In Conclusion
Regardless of where you come from, you'll certainly be able to cancel your Vodafone broadband in a few simple steps. Still, we would recommend that you get informed on the rules and regulations in your particular area, especially when it comes to early termination charges. Once you do that, you can proceed with the instructions we mentioned in this article to terminate your services successfully.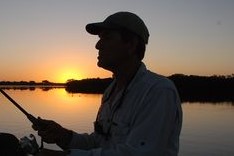 Hey, I'm Jeremy Clifford. I hold a bachelor's degree in information systems, and I'm a certified network specialist. I worked for several internet providers in LA, San Francisco, Sacramento, and Seattle over the past 21 years.
I worked as a customer service operator, field technician, network engineer, and network specialist. During my career in networking, I've come across numerous modems, gateways, routers, and other networking hardware. I've installed network equipment, fixed it, designed and administrated networks, etc.
Networking is my passion, and I'm eager to share everything I know with you. On this website, you can read my modem and router reviews, as well as various how-to guides designed to help you solve your network problems. I want to liberate you from the fear that most users feel when they have to deal with modem and router settings.
My favorite free-time activities are gaming, movie-watching, and cooking. I also enjoy fishing, although I'm not good at it. What I'm good at is annoying David when we are fishing together. Apparently, you're not supposed to talk or laugh while fishing – it scares the fishes.