Are you planning on canceling your Bell internet services? Before you do that, you might want to check out this article. It will help you prepare for the cancelation and calculate any extra fees related to your contract or equipment return you might face.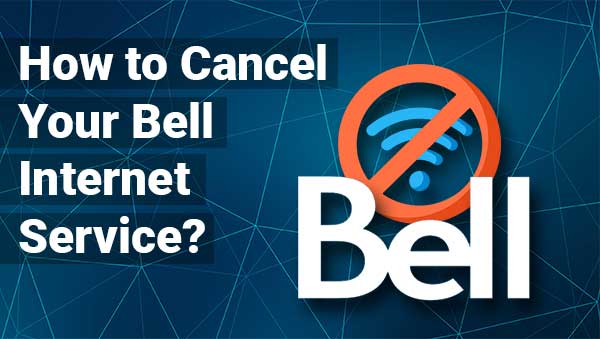 Canceling the Bell Internet Service
The easiest way to cancel your Bell internet services is by calling 310-7873. You can also contact Bell customer support via the official Bell website and submit a cancelation request. If you want to cancel other Bell services, here are the numbers you should contact:
Bell Home Phone services: 1-866-310-2355

Bell Mobility services: 1-800-667-0123

Bell Satellite TV services: 1-888-759-3474
What to Expect on Your Final Bell Bill
Your final Bell bill will consist of different types of charges that depend on your contract and the services you've been using. The bill will arrive within 40 days after Bell processes your cancelation.
Firstly, the bill will include final monthly charges. In case you cancel the services in the middle of a billing period, you might be eligible for a refund. You could receive a refund for the remaining number of days in a month you haven't been using your services.
Secondly, Bell charges early cancelation fees to customers who were still under contract when they discontinued their internet services. The charges depend on the type of contract and services you have been using. Thus, we recommend that you read the section about Bell's early cancelation fees thoroughly.
Lastly, your credit balance will also be in your final bill. In case the balance is from $10 to $500, Bell will mail you a cheque with the final amount. Your cheque will arrive within three months of the date of the bill. In case your balance does not fall into this category, you can contact Bell and ask for a cheque to be mailed to you. You can also choose the address where the cheque will arrive.
Bell Early Termination Charges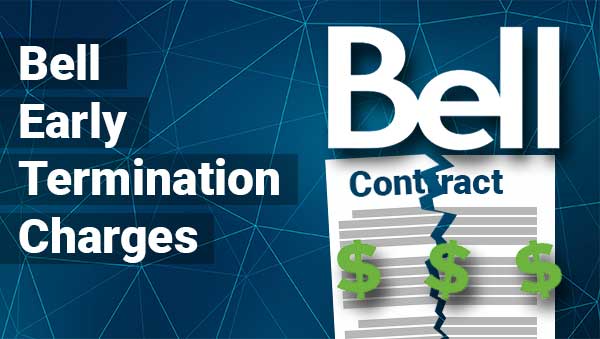 Once you cancel your Bell internet service, you will have to pay any amount you owe to the service provider. The amount can include early termination fees, depending on the type of your contract and your subscription.
Some Bell plans have a minimum subscription period. In case you discontinue your services before that period is over, you will face extra charges.
What's more, in case you have a fixed-term contract, you will need to pay early termination fees when you cancel your services before the term is over. These fees will be higher if you have more months left in your contract. You can contact Bell customer service to check the amount of your termination charges.
Recommended reading:
In case you are only using Bell internet services, it's possible that you won't face any early cancelation fees. That's because most Bell internet contracts are on a month-to-month basis.
Therefore, you will only be charged for the last month you have used your internet services. Other charges may include Bell equipment rental penalties. These penalties apply when you fail to return your equipment in time.
Canceling Your Bell Internet Service Before Activation
Bell may charge you a cancelation fee in case you decide to discontinue your services before the company activates them. This amount depends on various factors, including the time of your cancelation.
In case you discontinue the services less than two days before the service due date, you might have to pay for one-month service use. The installation charges might also apply. Since the fees largely depend on the type of contract and services you signed up for, we recommend that you contact Bell customer support to check your options.
Returning the Bell Equipment
When you cancel your services, Bell will provide you with all the info on how to return the equipment you have been renting. The email with instructions should arrive within ten days.
It's essential that you return any Bell devices you have been renting in time. If you fail to do so, the company will charge you penalties. Once your Bell cancelation has been processed, you must return your equipment within 30 days.
The equipment has to be in good condition. In case you have been using the devices for a long time, Bell will accept the reasonable wear and tear condition.
Customers who don't return their Bell equipment or it arrives in poor condition will have to face penalties. The company's non-return fee can go from $75 to $599, depending on your contract and the devices you have been using.

It's best to contact Bell customer service to verify the amount of money you will have to pay in case you don't return your equipment on time.
Final Thoughts
If you've read our article carefully, you will be able to cancel your Bell internet without any trouble. You should be mindful of potential fees and penalties you could face in case you don't go through the whole process properly. Thankfully, we gave you all the info to help you cancel your Bell internet services hassle-free!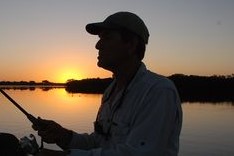 Hey, I'm Jeremy Clifford. I hold a bachelor's degree in information systems, and I'm a certified network specialist. I worked for several internet providers in LA, San Francisco, Sacramento, and Seattle over the past 21 years.
I worked as a customer service operator, field technician, network engineer, and network specialist. During my career in networking, I've come across numerous modems, gateways, routers, and other networking hardware. I've installed network equipment, fixed it, designed and administrated networks, etc.
Networking is my passion, and I'm eager to share everything I know with you. On this website, you can read my modem and router reviews, as well as various how-to guides designed to help you solve your network problems. I want to liberate you from the fear that most users feel when they have to deal with modem and router settings.
My favorite free-time activities are gaming, movie-watching, and cooking. I also enjoy fishing, although I'm not good at it. What I'm good at is annoying David when we are fishing together. Apparently, you're not supposed to talk or laugh while fishing – it scares the fishes.