McDonald's is one of the biggest and most popular food chains in the world. They offer an array of delicious, crunchy meals to stimulate your taste buds. 
But what makes them even more appealing is their free Wi-Fi. Like most restaurants and eateries, McDonald's offers their customers free Wi-Fi.
However, connecting to their wireless network is not as straightforward as it seems. You may face challenges connecting your devices to the restaurant's Wi-Fi because of various technical issues.
This post explains the possible reasons you can't connect to McDonald's Wi-Fi and how to fix them. Keep reading to find out more!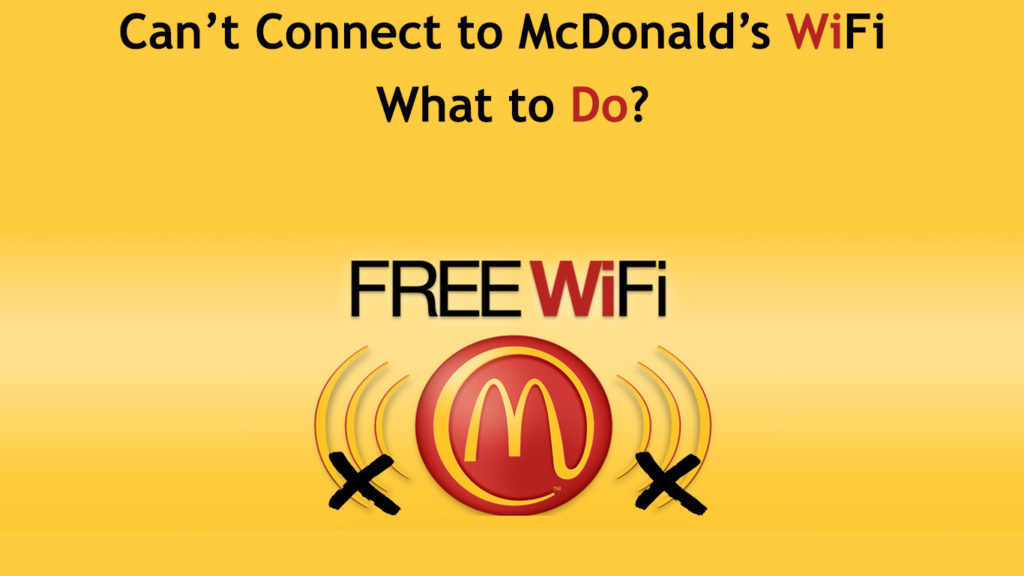 Reasons You Can't Connect to McDonald's Wi-Fi
As you might have noticed, connecting to McDonald's Wi-Fi is not as easy as it seems. You have to configure your device in a particular way to access free internet. You also have to accept McDonald's Wi-Fi terms to enjoy free internet.
Here are possible reasons why you can't connect to McDonald's Wi-Fi:
Incorrect DNS Settings
If you can't connect to McDonald's Wi-Fi, consider checking the DNS settings on your device. Incorrect DNS settings or conflicting IP addresses can prevent you from accessing McDonald's wireless network.
Setting up your laptop or smartphone to use a custom DNS server can also cause connectivity problems, subsequently preventing you from connecting to McDonald's Wi-Fi. Or it could solve your problem. 
Fortunately, changing DNS settings does not have to be complicated. Follow these steps to fix this issue:
Go to Control Panel

Click Network & Internet

Select Network and Sharing Center

On the left panel, click Change adapter settings

Right-click the network interface

Select Properties

Check the Internet Protocol Version 4 option

Click the Properties button

Select Use the following DNS server addresses

Enter 8.8.8.8 as the preferred DNS server

Enter 8.8.4.4 as the alternate DNS server

Alternatively, you can also select "Obtain DNS server address automatically" to see if it works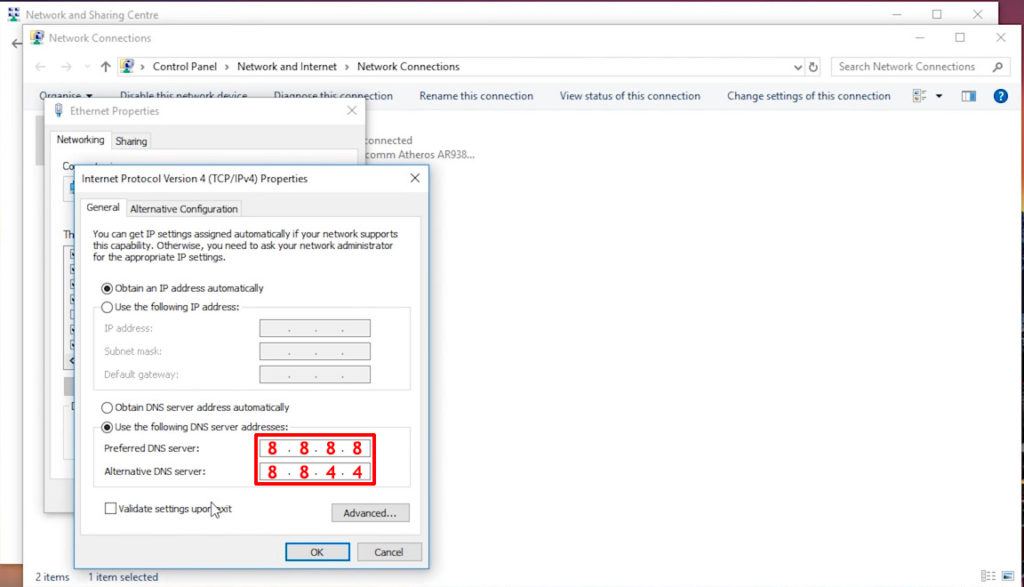 You're Using VPN
If you are using any VPN software on your laptop or smartphone, you won't connect to McDonald's Wi-Fi.
VPN allows you to enjoy a protected network connection with enhanced privacy and online security. The program helps keep hackers at bay by encrypting your data.
However, McDonald's Wi-Fi network setup seemingly does not support the use of VPN and might lead to connectivity issues. 
VPN masks your IP address, subsequently restricting your internet access. McDonald's login page will not perceive your IP address, so you won't connect to the restaurant's free Wi-Fi.
If you want to use VPN, you first need to connect to the network and then activate the VPN.
You've Bypassed McDonald's Splash Page
When connecting to McDonald's free Wi-Fi, you have to view their splash page before the restaurant grants you access to their wireless network.
McDonald's splash page has an access button that you have to click on your device to connect to Wi-Fi. You also have to accept the restaurant's terms to browse the web.
However, McDonald's splash page is what's called a captive portal, which is a web page end users must view and interact with to connect to the internet. 
The page gives you authentication to the restaurant's free Wi-Fi. Bypassing this captive portal means you can't connect to McDonald's Wi-Fi.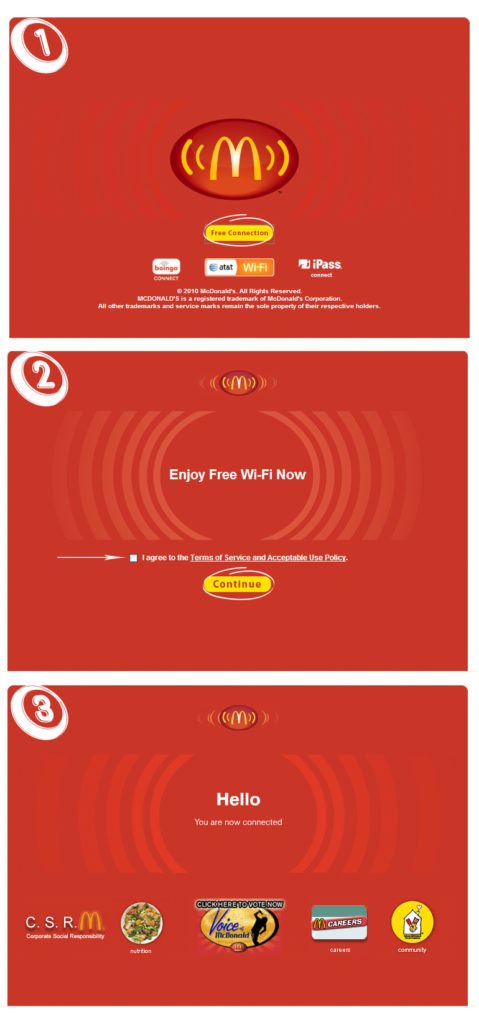 Wi-Fi Network Filters
If you didn't know, McDonald's restaurants are family-friendly. The establishment upholds family values, ensuring people of all ages can visit, enjoy a meal, and browse the internet without compromising on morality. 
For this reason, McDonald's Wi-Fi has various network filters designed to protect diners from inappropriate content.
You may connect to McDonald's Wi-Fi but you won't access content pornographic websites.  Other blocked sites include Bit Torrent and media piracy services, download sites, and known dangerous sites.
If you can't connect to McDonald's Wi-Fi, check the websites you are trying to visit. They might be blocked by the restaurant's network filters, making it impossible to complete a connection.
Limited Internet Access
Some McDonald's restaurants restrict the amount of data you can access and use with every visit. 
Other eateries in this fast-food franchise have time limits on Wi-Fi connections, meaning you can connect to the establishment's wireless network, only to find yourself disconnected after a few minutes.
If you visit a McDonald's restaurant that restricts data usage, you should expect a maximum of about 250 MB, which is hardly enough to livestream and watch your favorite video clips.
Restaurants that offer free Wi-Fi based on time limits usually place caps of about 60 minutes. You cannot browse the internet for more than one hour using McDonald's free Wi-Fi.
The Restaurant Has No Free Wi-Fi
Not all McDonald's restaurants offer free Wi-Fi, which explains why you are facing challenges connecting to the internet.
If you want to enjoy free Wi-Fi whenever you dine at McDonald's, you have to use their locator page that shows restaurants that have free internet. You can search the closest restaurants near you based on city, state, or ZIP code.
Some individual restaurants in this fast-food chain may choose to shut down their free Wi-Fi, hence you won't be able to connect to the internet. You can inquire from the manager whether they have free Wi-Fi before visiting the area.
Incorrect Wi-Fi Network
Another possible reason you can't connect to McDonald's Wi-Fi is perhaps you are connecting to the wrong wireless network.
In this digital era, nearly all residential and commercial premises have a wireless network. You can find public Wi-Fi everywhere you go. Among these networks, there could be several bearing the McDonald's name because they are near the restaurant.
Ensure you are connecting to the correct network to establish a connection. You can ask the cashier the right network name to use to log in to McDonald's free Wi-Fi.
How to Connect to McDonald's Free Wi-Fi
Find a McDonald's Location with Wi-Fi Access
As you know by now, not all McDonald's restaurants offer free Wi-Fi access. The first step to connecting to McDonald's Wi-Fi is to find a location offering free internet.
You can find a free McDonald's Wi-Fi location near you by visiting the restaurant's locator page. Simply type your city, state, or zip code into the search field to find the nearest McDonald's restaurant with free internet.
The restaurant locator provides all information you need including the street address and operating hours, making it easy to find a convenient location offering free Wi-Fi access.
Connect to McDonald's Wi-Fi
Connecting to McDonald's Wi-Fi is not straightforward but is a fairly easy process. You can connect to the restaurant's wireless network using your phone, laptop, or tablet.
Connecting Your PC to McDonald's Wi-Fi
Select the Wi-Fi icon on your PC's taskbar

Select McDonald's Wi-Fi network

Choose Connect

Go through McDonald's internet terms of service

Click the Get Connected button

Check the status message to know if you are connected
Connecting Your Android to McDonald's Wi-Fi
Tap Settings on your phone

Select Wireless and Networks

Choose Wi-Fi

Select McDonald's free Wi-Fi

Open your preferred browser (it will automatically open McDonald's splash page)

Select Get Connected from the splash page
Conclusion
You shouldn't have any problems connecting to McDonald's Wi-Fi the next time you visit the establishment. Even though they have stringent terms, you only need to follow the above-proven tips to connect your devices to McDonald's Wi-Fi. Try them out today and see the difference!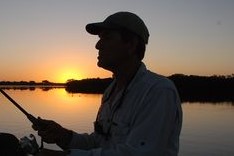 Hey, I'm Jeremy Clifford. I hold a bachelor's degree in information systems, and I'm a certified network specialist. I worked for several internet providers in LA, San Francisco, Sacramento, and Seattle over the past 21 years.
I worked as a customer service operator, field technician, network engineer, and network specialist. During my career in networking, I've come across numerous modems, gateways, routers, and other networking hardware. I've installed network equipment, fixed it, designed and administrated networks, etc.
Networking is my passion, and I'm eager to share everything I know with you. On this website, you can read my modem and router reviews, as well as various how-to guides designed to help you solve your network problems. I want to liberate you from the fear that most users feel when they have to deal with modem and router settings.
My favorite free-time activities are gaming, movie-watching, and cooking. I also enjoy fishing, although I'm not good at it. What I'm good at is annoying David when we are fishing together. Apparently, you're not supposed to talk or laugh while fishing – it scares the fishes.