AT&T users reported experiencing issues with the cascaded router network address, and it's probably because of improper setup. So, what we need to know before we set up a cascaded router network properly is what this type of network actually is.
Also, it's an advantage to know how it works, what DHCP (Dynamic Host Configuration Protocol) and a subnet is, and how to configure a cascaded router network address. After reading this article, you'll probably know how to solve any issues regarding the cascaded router network address.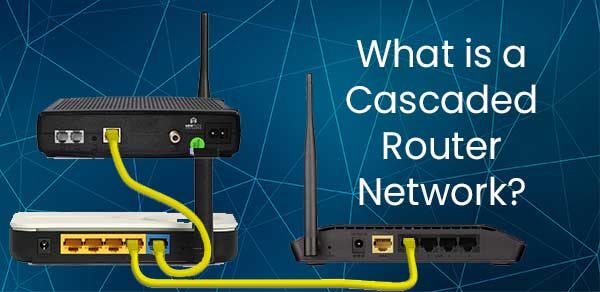 What Is a Cascaded Router Network?
A cascaded router network is a network where two or more routers are connected to each other. 
We connect two or more routers to each other when we want to have a possibility to connect more devices, when we want to widen the range of our Wi-Fi, and finally when we want to moderate the network traffic.
So, if you don't want to get rid of your old router when you get an upgrade, and you want to improve your wireless signal range, you can cascade a router, but for that, you need to know a little about DHCP and subnets.
Dynamic Host Configuration Protocol
The DHCP is a protocol that manages IP (Internet Protocol) address assignment and communication between the client and the server in a network. The server is usually the host, the device that offers services, and the clients are devices using those services.
Here, the host is the router and we get IP address assignment through it, and the service of routing an internet connection, and the clients are the devices that use that service, i.e. our laptops, smartphones, smart TVs, etc.
That's why when we want to cascade routers, we want to have a DHCP server active on one router to avoid communication conflict between the routers. It should be the router that's connected to the internet.
Subnetwork
A subnetwork is a logical network inside the original network. We can create multiple logical subdivisions in our network. This can be a great way to shorten the distance for data travel between devices.
Most organizations do subnetting, dividing the IP network into smaller logical networks, and that's what eases the traffic and increases the speed of the network because the data doesn't have to travel unnecessary routes.
Cascading Routers in the Network
It works like any other network. The only difference is that you have more routers in the network which can help the network function better. So, let's get into the configuration part and learn more about how to cascade routers and how to set up an Access Point.
Cascading routers
There are two possible ways to cascade routers, you can do it by Ethernet cable, a LAN (Local Area Network) to LAN connection, or you can cascade routers using an internet connection, from LAN to WAN (Wide Area Network).
Let's look at the steps for each of these:
Ethernet connection: You need to select which router's going to be your primary one. The one that has a direct connection to the internet should be the primary router. The secondary router gets internet access from the primary router.
If the setup is an old router + new router, use the new router as your primary one. Power on the secondary router and connect it using an Ethernet cable to a laptop or computer. Type in the IP address of your router in your browser's address bar.
Once you enter the router's settings, change the IP address of the secondary router. You should find the Local IP Address line and change the last digit so it's different from the IP address of the primary router. E.g. 192.168.0.1  to 192.168.0.2, or something similar.
Next, you need to disable the DHCP server because the primary router has it enabled and it can cause conflict in communication. Finally, we need to change the secondary router's operation mode to a wireless range extender, and connect it to the primary router. It should work perfectly.
Internet connection: There's a slight difference between the setup when you want to use the internet port to connect the secondary router to the first router. You just need to change the next-to-last digit of the IP address on the secondary router.
Enter the secondary router's web interface, locate the Local IP Address line, and change the next-to-last digit to a different digit from the one on the primary router that's connected to the modem. E.g. 192.168.0.1 to 192.168.1.1.
Once you do that, plug one end of the Ethernet cable into the Internet port of the secondary router, and the other end into any port on the primary router. There you go, you now have a cascaded router network.
Access Point setup
The setup is quite easy. You just need to do a little tweaking. However, you still have to have a primary and a secondary router. The easiest way to use them both on the same network is to activate the AP (Access Point) mode on the secondary router.
Newer routers come with the Access Point mode on them, and the only thing we need to do is activate that mode. With most routers, you should:
Access the secondary router's web interface by typing in the IP address into the address bar of your browser and using your credentials to log in.
Select the appropriate tab or section, it's most likely in the Advanced tab of your router's settings.
Select Advanced settings or Advanced setup, and locate Wireless settings.
Once you click on it, you need to locate the line that probably says Enable AP Mode.
The DHCP from the primary router can automatically assign an IP address to your AP router now, and you'll have a cascaded router on your network.
Making a router into an Access Point turns off the DHCP, and the subnet IP addresses remain the same.
Final Thoughts
Now that you know what DHCP and subnets are, you know that you need to turn DHCP off on your secondary router so there's no conflict between the two routers, and one of them is used as an Access Point or a wireless range extender.
Finally, you don't have to worry about any errors regarding the cascaded router network address because some routers are just not meant to be used as secondary or an access point, so it might be best to contact your ISP, or your router's manufacturer for some support.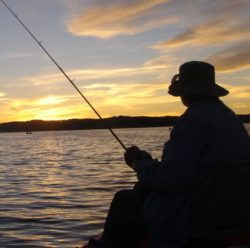 Hey, I'm David. I've been working as a wireless network engineer and a network administrator for 15 years. During my studies, I also worked as an ISP field technician – that's when I met Jeremy. 
I hold a bachelor's degree in network engineering and a master's degree in computer science and engineering. I'm also a Cisco-certified service provider. 
In my professional career, I worked for router/modem manufacturers and internet providers. I like to think that I'm good at explaining network-related issues in simple terms. That's exactly what I'm doing on this website – I'm making simple and easy-to-follow guides on how to install, set up, and troubleshoot your networking hardware. I also review new network equipment – modems, gateways, switches, routers, extenders, mesh systems, cables, etc. 
My goal is to help regular users with their everyday network issues, educate them, and make them less scared of their equipment. In my articles, you can find tips on what to look for when buying new networking hardware, and how to adjust your network settings to get the most out of your wi-fi. 
Since my work is closely related to computers, servers, and other network equipment, I like to spend most of my spare time outdoors. When I want to blow off some steam, I like to ride my bike. I also love hiking and swimming. When I need to calm down and clear my mind, my go-to activity is fishing.