Wi-Fi can easily qualify as one of man's most outstanding achievements, especially for our convenience. Whether you want to browse the internet or watch a TV show, constant, seamless Wi-Fi is a must-have. So, what causes your CenturyLink Wi-Fi not to work, and what can you do about it? Have no worries as we look into all that and get you back to having Wi-Fi.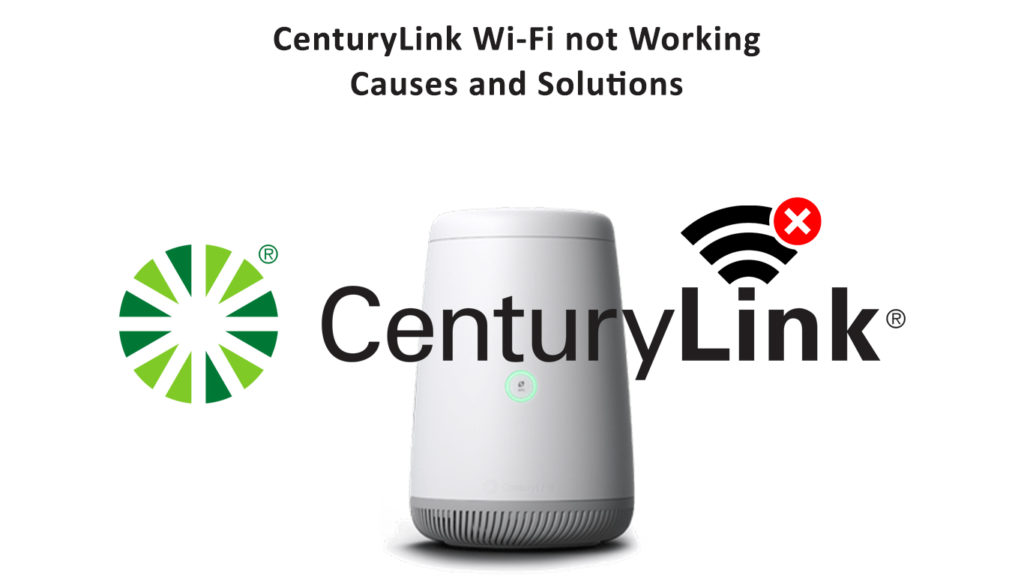 No Connection?
Connection issues with your Wi-Fi can result from either external interference or internal router and modem factors. It is advisable to try fixing these problems on your own before contacting customer support to avoid wasting time on hold waiting for the next available agent to get to you.
There is a solution for each of the possible causes, as we are going to see, so let us dig right in.
Check the Power Cable Connections
Confirm that your router and modem connection to the power source is untampered. It is essential to rule this out before trying other solutions to avoid wasting your precious time.
Try this solution, especially if you do not see any lights on your router, as it could indicate a power source or power cord problem. If any other light apart from the green one is on, it could help you identify the potential problem. You can also look at this article to identify what different router lights mean.
As a countermeasure, try plugging in a different device into the power source – if it works, you might have faulty CenturyLink Wi-Fi appliances. Contact your seller for a refund or an exchange.
Troubleshoot Your CenturyLink Wi-Fi
Whether you have no connection or have a lousy connection consider troubleshooting your Wi-Fi equipment as one of the first things you do.
If you can check with someone who also uses CenturyLink Wi-Fi, do so to know whether the problem is only with your router. You can also find other users on chat forums, and should they have the same problem, contact customer support.
To access the CenturyLink troubleshooting page, visit their website or use this link.
Free Up Bandwidth
When too many devices rely on the same modem, they cause congestion and deplete available bandwidth. It can, in turn, affect your Wi-Fi service, so disconnect some devices, and then try connecting the device you want to use first.
Check for Physical Obstructions
Always make sure your router is in an open space with as few obstructions as possible.
Avoid placing the router in closed compartments or basements as more walls between you and your router affect the signal quality.
It is essential to ensure that you are as close as possible to the router as distance also compromises the quality of the signal you get.
Double-Check Your Passwords
When entering your password and accidentally using the wrong one, it can give you hell with even a slight mistake when typing.
As a fix, ensure you use the correct password – it's on the back of your router. The Wi-Fi password is always different from the admin password; hence you should check that you enter your Wi-Fi password and not the admin password.
If someone else or you changed your Wi-Fi password, you could find the new password under router settings when you log into your CenturyLink router.
Update Your Firmware
Routers and modems run firmware updates automatically. On rare occasions, they fail to do so due to connection problems. Go to your router's online settings under the utility section to check if your router has the latest firmware.
If not, you can update the firmware manually using the following steps.
Connect your device to the network using an ethernet cable and visit

192.168.0.1

on your browser.

Use your admin password and username to

log into the modem GUI

and select the utility icon.

On the left sidebar, click on upgrade firmware; if your device is up to date, you will get a message notifying you of the same. If not, proceed to the next step.

Click on "Download''

When done, go to "save as" using the dropdown menu next to "save" and select where you want to store the update on your computer.

On the firmware upgrade screen, select browse to install the update from your desktop.

Click on the firmware file and open it. Then, select "upgrade firmware" to commence the update.

After rebooting, give your modem a few minutes to reconnect to the internet.
Reboot Your Modem (and Router)
Fortunately, there is more than one way to reboot your modem, and we will look at all of them.
To reboot manually, unplug the modem's power cord and wait for a minute. Then, insert the power cable back in and restart the router. Remember to check for the green light indicating a connection.
You can also use the CenturyLink app from the play store and the App Store to reboot your modem.
It is as easy as logging in – at the bottom of the screen select the option My Products.
Select Reboot Modem, and you can either do it immediately or schedule it for later.
Coax Splitters
Coax splitters have a significant impact on the signal strength and can sometimes affect the quality of your connection or stop it altogether. If the cable going to your modem has coaxial splitters, try temporarily removing them or checking the quality and for any damage. The number of splitters also has an impact on your signal. Remove the splitters if you do not need them.
Connect to the Correct Network
Anytime you want to connect to Wi-Fi, you notice there are a bunch of other networks also available around you. On rare occasions, you might be sharing a Wi-Fi name with someone near you.
Check your SSID to confirm that the network you are trying to connect to is the one you want. The information is generally on the back of your router, and you can also use an Ethernet connection to retrieve your network SSID.
Recommended reading:
Alternatively, forget all previous Wi-Fi networks and try reconnecting to your network. You can reset your connection settings by going to the Wi-Fi options and selecting forget network option.
Service Outage
Confirm that your provider is not having a service shortage in your area by contacting customer support. While on it, make sure you paid your Wi-Fi bill as that is a common oversight. Data limit restrictions can also cause a service outage. Try removing the data limit and reconnect to see if the connection is working.
Use CenturyLink-Compatible Devices
Manufacturers produce Wi-Fi products that are compatible with most of the devices in the market. With new phone brands popping up frequently and new software updates, some might be incompatible with your CenturyLink router or modem. If you are using your own modem and/or router, make sure it's compatible with CenturyLink.
Final thoughts
Hopefully, the solutions above helped you solve your problems and reconnect you to the world. You can contact CenturyLink customer support for further assistance should none of them work.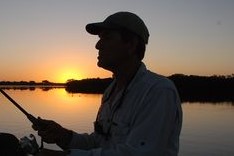 Hey, I'm Jeremy Clifford. I hold a bachelor's degree in information systems, and I'm a certified network specialist. I worked for several internet providers in LA, San Francisco, Sacramento, and Seattle over the past 21 years.
I worked as a customer service operator, field technician, network engineer, and network specialist. During my career in networking, I've come across numerous modems, gateways, routers, and other networking hardware. I've installed network equipment, fixed it, designed and administrated networks, etc.
Networking is my passion, and I'm eager to share everything I know with you. On this website, you can read my modem and router reviews, as well as various how-to guides designed to help you solve your network problems. I want to liberate you from the fear that most users feel when they have to deal with modem and router settings.
My favorite free-time activities are gaming, movie-watching, and cooking. I also enjoy fishing, although I'm not good at it. What I'm good at is annoying David when we are fishing together. Apparently, you're not supposed to talk or laugh while fishing – it scares the fishes.