Are you thinking of scheduling an appointment with CenturyLink? The process of scheduling a technician's visit is pretty straightforward, but it does come with other useful options you would definitely want to know about before scheduling a visit. We'll explain all of that today. So, here is everything you need to know about CenturyLink's "Where's My Technician" feature!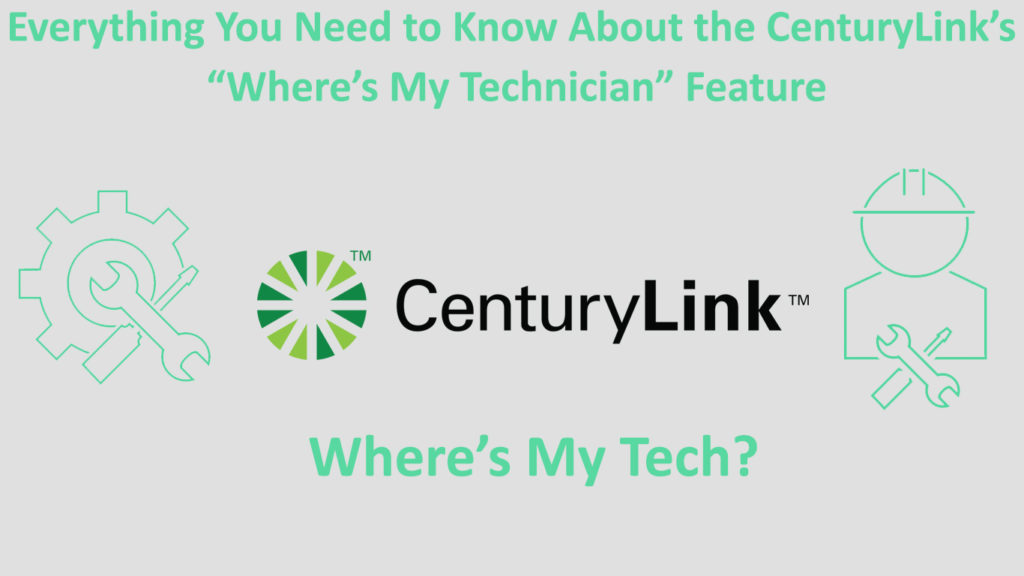 What is the "Where's My Technician" Option on the CenturyLink Website?
The cleverly named Where's My Technician section allows you to track your technician after you schedule an appointment with CenturyLink. Your options depend on whether you're visiting this section of the official CenturyLink website before the date of the appointment or on that day.
We'll get through all of the steps and present you with your options upon requesting a visit from the CenturyLink technician. But, before that, you might want to explore various alternatives the company offers its customers, as sending technicians is usually used as a last resort, especially during the pandemic.
Useful Things to Know While Waiting for Your CenturyLink Technician
Options to Explore Before Scheduling an Appointment with the Technician
 The company has various options to help you troubleshoot any issue you have with the CenturyLink services. Once you visit the official website, you can click on Support to see all of the ways you can improve or troubleshoot your services without having the technician come to your house.

Performing an Internet Speed Test
First of all, you can perform an internet speed test if you're experiencing some connection problems. You'll find this section by going to Support and clicking on Internet Speed Test. You will then be redirected to the part of the website where you can test your connection. Users don't have to log into their accounts. They can simply click on Go, and CenturyLink will provide them with all the info on their speed specs within a couple of seconds.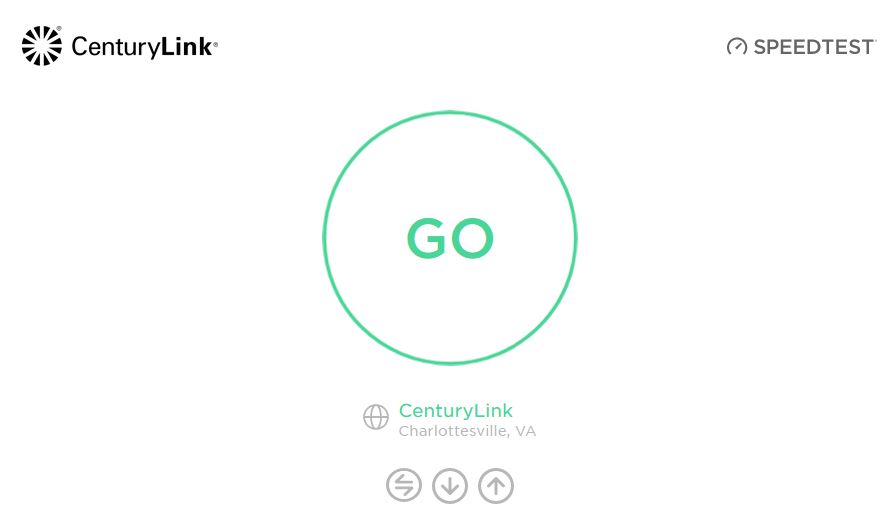 Below the speed test portion, you'll find a thorough explanation of the received results. CenturyLink created a table of recommended speeds for common activities. Moreover, you'll find info on how the speed test works and what the specs in the test mean.

Recommended Internet Speeds (Source – CenturyLink)
After you receive your upload and download speed test results, as well as your ping, you can compare them to the promised specs from your plan. If the numbers are much lower, you can find some of the ways to solve your issue under the speed test section.
You can either click on Troubleshoot your modem connection or Optimize your Wi-Fi connection. You should then the company's quick guide on speeding up your connection. Alternatively, you can upgrade your plan or check for new service speeds. Both of these options are below the speed test as well.
Getting Help Online
Once you click on Support, you'll see the CenturyLink Services Support portion of the page. You will then be able to click on Internet, Videos, Home Phone, TV, and Account, depending on which services you have the problem with. Simply click on the service you want to repair. The website will take you to the most frequently reported issues and the best ways to solve them. Most users reported finding a solution to their problem there.

Troubleshoot and Outage Test
Another way to troubleshoot your CenturyLink services is via the troubleshoot and outage testing feature. Once you click on this option in the Support section, the website will take you to another page. There, you'll need to log in using either the My CenturyLink Profile or using your credentials such as your account, phone number, and email. If you go with the second option, you'll have to enter your billing ZIP code as well.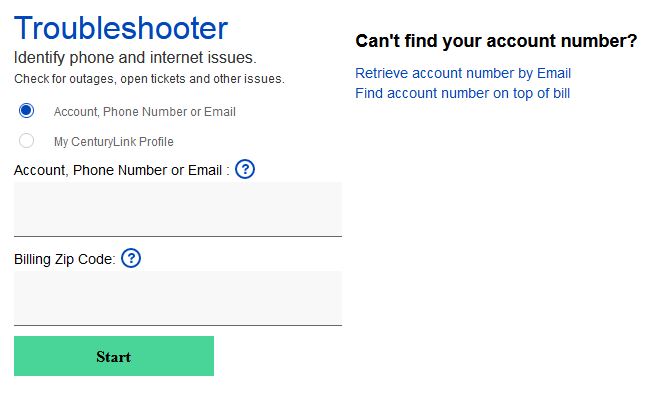 You will then be able to find all the info on outages in your area or outstanding bills. Both of these could be the cause of your services not working. You can also get in touch with customer support. The customer representatives will help you troubleshoot your issue remotely. In case the problem can't be fixed that way, the representative will recommend sending a repair guy. Only then you should schedule an appointment with the CenturyLink technician.
Managing the CenturyLink Appointment
In the Support section, you can either click on Where's My Technician? or Service Appointment Manager. Both of these will take you to the same section for tracking your repair guy and exploring additional options regarding your appointment. To do that, you'll have to enter your account number. Alternatively, you can type the order or repair number you received from CenturyLink when you scheduled it. We should also mention that you can track your order no matter if you are repairing your service or installing a new one.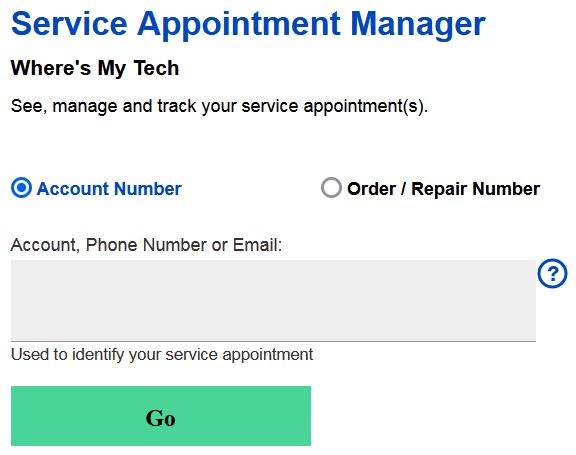 Once you enter your information, you'll have different options based on whether you're visiting the page before the date of the appointment or on the day of the appointment. If it's a few days before the visit, you'll have the option to view all of your service requests and scheduled visits.
What's more, you'll be able to view their times and reschedule or cancel them. The canceling of the appointment will be available to you only if you've scheduled a repair. In case you're installing a new service, you'll need to call customer support to cancel the visit.
On the day of the appointment, you will have the same options. In addition, you'll have the possibility to find the approximate location of the technician that's supposed to come to your house. You will see a Find My Technician button below the information about your appointment.
You should click on it to receive a pop-up window with the info on the location of your repair guy. In most cases, you'll be able to see their name and photo as well as find them on a map.
Receive Notifications About the Appointment
If you provide your number or an email address, CenturyLink will send you a notification informing you about the details of your appointment. After you schedule it, you will first receive confirmation about the visit.
The company will remind you of the appointment the night before. Once your technician is on the way, you will receive an alert. Finally, you will get a notice that they have arrived at your home as soon as that happens.
Conclusion
This service provider ensures that its customers are completely supported whenever they experience an issue. The Where is My Technician feature will help you track your repair guy and scheduled appointments, as well as change or cancel them in a few simple clicks.
Still, you should keep in mind that scheduling an appointment is typically used as a last resort. Before that, you might want to make use of the online help tools from the official CenturyLink website.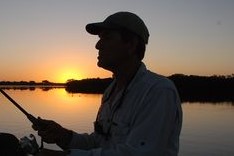 Hey, I'm Jeremy Clifford. I hold a bachelor's degree in information systems, and I'm a certified network specialist. I worked for several internet providers in LA, San Francisco, Sacramento, and Seattle over the past 21 years.
I worked as a customer service operator, field technician, network engineer, and network specialist. During my career in networking, I've come across numerous modems, gateways, routers, and other networking hardware. I've installed network equipment, fixed it, designed and administrated networks, etc.
Networking is my passion, and I'm eager to share everything I know with you. On this website, you can read my modem and router reviews, as well as various how-to guides designed to help you solve your network problems. I want to liberate you from the fear that most users feel when they have to deal with modem and router settings.
My favorite free-time activities are gaming, movie-watching, and cooking. I also enjoy fishing, although I'm not good at it. What I'm good at is annoying David when we are fishing together. Apparently, you're not supposed to talk or laugh while fishing – it scares the fishes.