BT Group PLC is a telecommunications company from England (based in London). It provides fixed and mobile telephony services as well as broadband services. It operates in almost 200 countries around the world and has about 19 million users in the UK.
The company has a really long tradition. It was founded back in 1846 and today it has about 100,000 employees.
The topic of this article is interesting for the owners of BT hubs. Why? Do you know how to change your BT Wi-Fi password? Do you know why is this important and what consequences not changing your Wi-Fi password could have on your network security? You will find the answers to all these and many other questions in this article.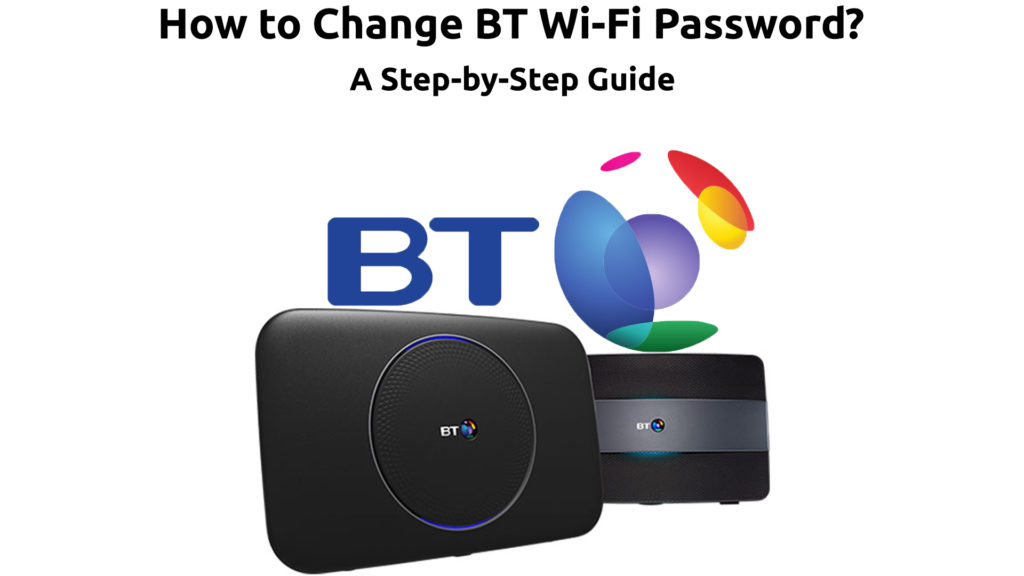 What Could Happen If You Don't Change Your Wi-Fi Password
Changing the Wi-Fi password is something you need to do immediately after installing the hub. It is very important to remember that your Wi-Fi network may be compromised if you do not change your password. Here are just a few of the potential consequences of using a default Wi-Fi password:
Are you aware of the fact that the default Wi-Fi password is in many cases the same or similar on many routers/hubs? This leads us to the conclusion that it is very easy to discover the default password and that all those who are within range of your WiFi network, can use the Internet that you pay for without your permission. Of course, a large number of users on the same Wi-Fi network significantly

reduces the speed and performance of your wireless internet connection

, and we will agree that

slow internet

is almost as bad as having

no internet

at all.
We will list another possible consequence. It occurs much less often than the first, but it is also much more dangerous. You've all heard of the term "hackers." We know that these are mostly people who use their technical knowledge to get some benefit. One of their potential targets is your Wi-Fi network, which they would first take control of and then misuse. For example, they may access your bank accounts. If you use a default password, then your Wi-Fi network is a really easy target for experienced hackers.
Why is Resetting the Wi-Fi Password Important?
The first step towards changing the password is logging in to the BT hub. You will need an administrator password to do this. Of course, if you have not changed the default admin password, use it, and in case you've changed it, use the new one.
But wait, what to do when we changed the default and forgot the new password? This seems like a situation no one really wants to find themselves in.
Don't worry. Although it may not look like that, there is a simple solution – you just need to reset your administrator password. There are two ways to do it.
Two Ways to Reset BT Admin Password
1st way – Password Override Feature (Recommended)
Start by opening a web browser on your device (the device must be connected to the Hub) and typing

192.168.1.254

.
The hub light will flash for 2 minutes. During this period, enter the default credentials (the wireless key, as well as the administrator password, are located on a sticker on the back of the Hub).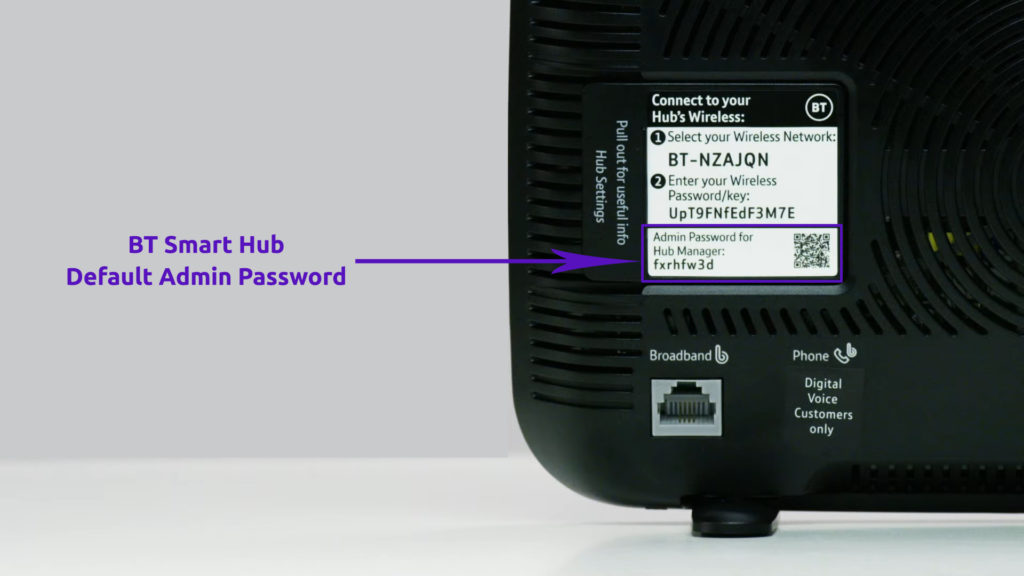 The light that represents the power supply will constantly and continuously glow blue.
How to Override BT Smart Hub Admin Password (Reset the Password to Default Without Resetting the Device)
Except for the password, all other settings will remain the same, which is certainly an advantage of this procedure.
2nd way – Factory Reset
There is one more thing you can do when you forget your admin password (or some other setting), and that is the factory reset. Resetting deletes absolutely everything you set up on your Hub and restores it to factory settings, which means you will be able to log in to the router again using the default credentials.
Let's see how to perform a hub factory reset:
The BT hub has a recessed button on the back that says Factory Reset. Don't be confused as to why the reset button was retracted. This is so you couldn't press it by mistake. With an object that is thin and sharp on one side (we recommend a paper clip), press this button and hold it for about 20 seconds. You will notice that all the lights on your BT Hub will go out and the hub will restart. In a few minutes, the power light will turn blue. This means that the hub has been reset and can be used again.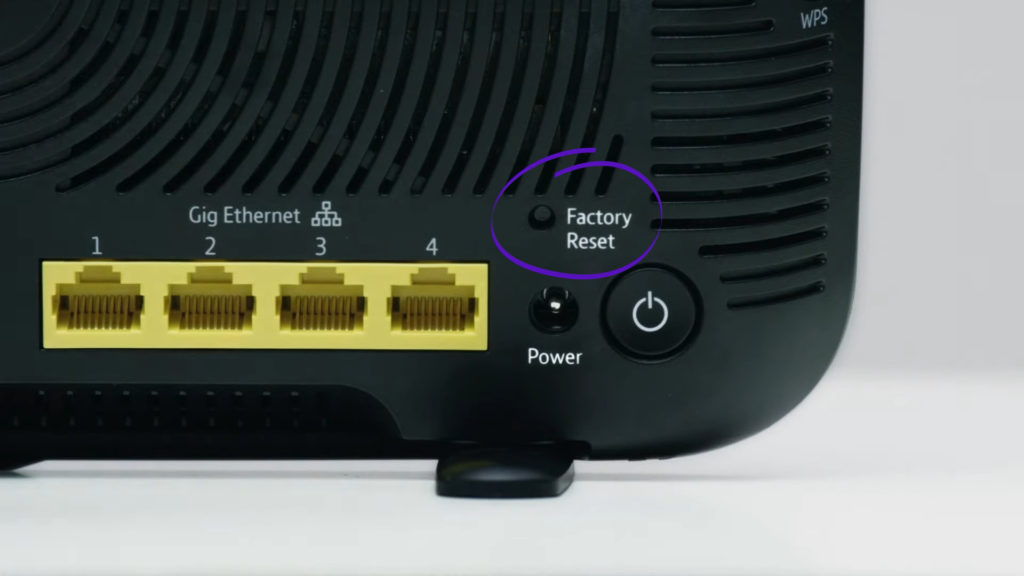 However, in the situation when you forget the admin password, we definitely recommend that you perform the first method (password override). The factory reset should be the last option because it's too invasive.
How to Change BT Wi-Fi Password?
We have tried to list all the most important facts related to changing the Wi-Fi password, so now is the right time to start performing this procedure.
If you follow the steps explained below carefully, you should have no difficulties changing the Wi-Fi password on your BT hub, let's start:
In the web browser you are using (the device you use for this operation must first be connected to the Hub), type in 192.168.1.254 and press Enter.
The Hub manager is now open.
In the lower right corner, click on Advanced Settings (or you can immediately click on the Wireless tab on the Home Screen).
In the Advanced Settings section, you need to click on Wireless.
Now, you will be asked to enter the administrator password. (use the default if you haven't changed it).
In the "Security password" section, enter the new password you select. The password must be at least 12 and at most 63 characters.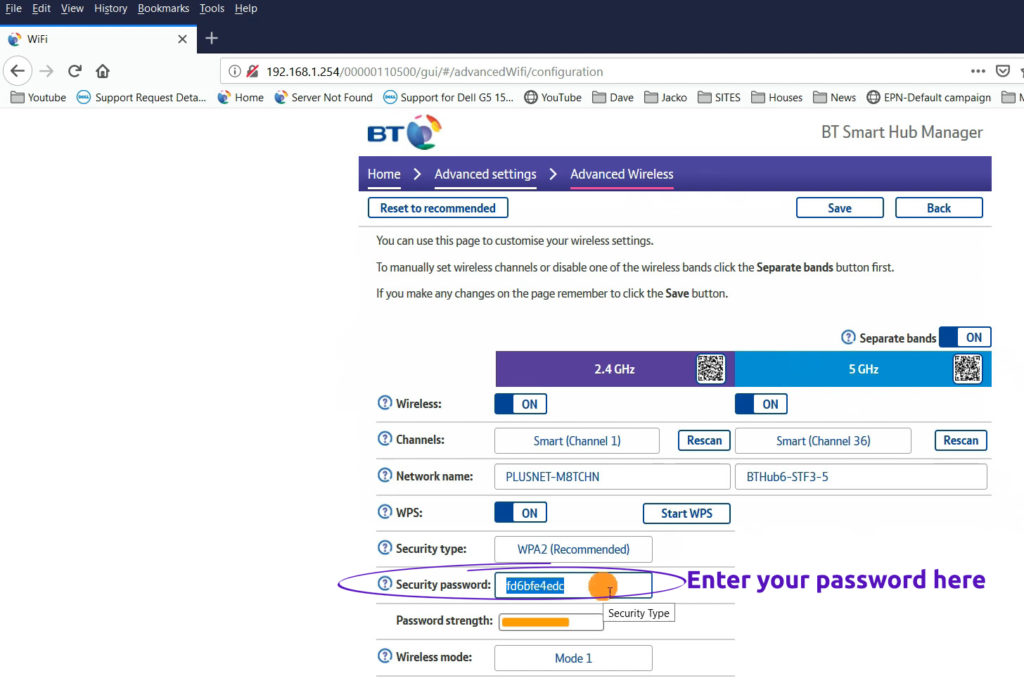 Do the same thing for the 5GHz band if the bands are separate
Click Save to save the password.
How to Change BT Wi-Fi Password Using Web Browser and Hub Manager
How to Change BT Wi-Fi Password via My BT App?
Another way to change BT Hub Wi-Fi passwords is through the My BT app.
Open the application and select Home Network.

At the bottom, you will see Settings on the left and Help and support on the right. Tap Settings.

Just below Settings, tap Network settings.

Find the Change Wi-Fi password (below Change Wi-Fi network name).

Now you need to type in the current wi-fi password.

Then, type in the new password and confirm it.

Save the changes by clicking Save Password.
Conclusion
Finally, we advise that the password you create be composed of letters (uppercase and lowercase), numbers, and characters. It is much harder for someone to log in to your Wi-Fi if you set this type of password (write down the password somewhere so you don't forget it).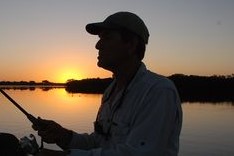 Hey, I'm Jeremy Clifford. I hold a bachelor's degree in information systems, and I'm a certified network specialist. I worked for several internet providers in LA, San Francisco, Sacramento, and Seattle over the past 21 years.
I worked as a customer service operator, field technician, network engineer, and network specialist. During my career in networking, I've come across numerous modems, gateways, routers, and other networking hardware. I've installed network equipment, fixed it, designed and administrated networks, etc.
Networking is my passion, and I'm eager to share everything I know with you. On this website, you can read my modem and router reviews, as well as various how-to guides designed to help you solve your network problems. I want to liberate you from the fear that most users feel when they have to deal with modem and router settings.
My favorite free-time activities are gaming, movie-watching, and cooking. I also enjoy fishing, although I'm not good at it. What I'm good at is annoying David when we are fishing together. Apparently, you're not supposed to talk or laugh while fishing – it scares the fishes.