Hathway Cable & Datacom  is a cable TV and internet operator from India (based in Mumbai). It was founded in 1959. There are currently 170 companies within the Hathway Corporation.

This company is also famous for being the first to provide internet in India.
Hathway Broadband service also includes a Wi-Fi router that you can use, so this article is especially interesting for those who are users of Hathway routers.
Why Is It Important to Change Your Wi-Fi Password?
At the very beginning, we have to answer the most basic question: Why is it important to change the Wi-Fi password?
Of course, there is no doubt that a large number of users already know the answer, but for those who are just now using the router for the first time, we want to emphasize the importance of changing the Wi-Fi password.
There are several reasons why changing the password is important. We will list two:
Neighbors who "steal" your internet – This is a very common occurrence. You should know that a neighbor can very easily "crack" your password because many routers have similar default Wi-Fi passwords. Using (or rather steeling) the Internet by your neighbors who are within range of your Wi-Fi network, will lead to

poorer performance of your Internet – it will be much slower

.
Hackers – Hackers can also benefit greatly from your Wi-Fi internet. They can cause you a really big problem. Hackers, unlike neighbors, do not want to use your internet for free

but want your personal and bank information

.
To avoid finding yourself in some of these unpleasant situations, you should change your password.
How to Get Basic Information About Your Hathway Router?
Basic information about routers are:
default username/password (router GUI credentials)

network name (SSID) and password
The reason why this information is very important is that without it you cannot log in to your router, and therefore can't change your Wi-Fi password. You can find these pieces of information (on almost all brands of routers) on the sticker on the bottom or back of the router.
Another Way to Find an IP address
As mentioned, with almost all router models, the basic information, including the IP address, is on the sticker on the bottom/back of the router. However, this information may not be on the sticker for some reason. What then?
Even in this situation, you can get the IP address of your router, and here's how:
At the command prompt, type Ipconfig, and then press Enter. Now find the Default Gateway section.
Next to the Default Gateway, you will see a number. This number represents your IP address.
How (and Why) to Perform a Router Reset?
To change the Wi-Fi password, you need to log in to the router. If you haven't changed it so far, you'll use the defaults, but what to do in a situation where you've changed it and can't remember the current password? 
It is good to know that there is a solution to this situation and that is resetting the router.
What happens after a reset? After applying this procedure, any changes you have made to the router will be deleted. This means that after the reset you should be able to log in to the router again using the default password. 
You really don't need a lot of knowledge or experience with routers to successfully reset your router. All you have to do is press the reset button and hold it for 15 seconds, then release. The reset button is located on the back of the router and is tucked into a pinhole so you have to use some thin object if you want to press it.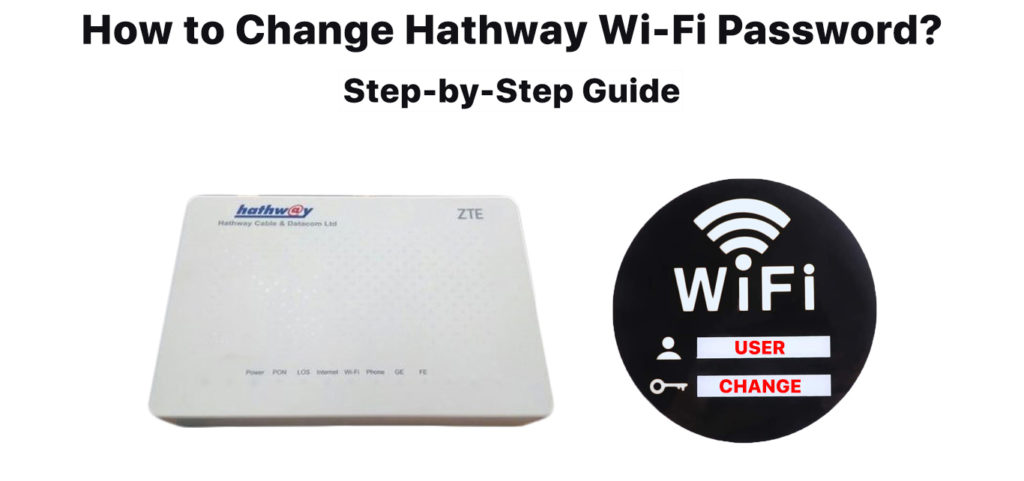 How to Change Hathway Wi-Fi Password?
Hathway provides several different brands to their customers. In this article, we will show you how to change Hathway Wi-Fi Password using ZTE and SKYWORTH routers.
How to Change Hathway (ZTE) Wi-Fi Password?
First of all, you need to connect your computer to the Hathway (ZTE) Wi-Fi network.
You need to

log in now

. (Username is Admin and password is on the sticker). You may also need to enter the Validate Code – below the username and password.
Select Network, then click WLAN.
Enter a new password in the WPA Passphrase section. (password must have at least 8 characters).
VIDEO TUTORIAL – How to Change the Wi-Fi Password on ZTE Hathway Router
How to Change Hathway (SKYWORTH) Wi-Fi Password?
Like in the case of the ZTE router, you need to connect your computer to the Hathway (SKYWORTH) Wi-Fi network.
Type 192.168.1.1 into your browser and press enter.
You need to log in now. (The default username and default password are admin).
After logging in, select Wireless.
Select Primary Network from the menu on the left.
In the WPA Pre-Shared Key section, change the password.
VIDEO TUTORIAL – How to Change the Wi-Fi Password on a Hathway SKYWORTH Router
Conclusion
Finally, we want to tell you once again we think it's important that you change your Wi-Fi password and don't use the default one to prevent other people from stealing it or stealing your personal info. We hope this article helped you with that.
Be careful when creating a new password – it should not contain a name, year of birth, etc. – such a password is easy to guess. Make sure the password is strong – we advise you to create one that consists of lowercase and uppercase letters, numbers, and other signs.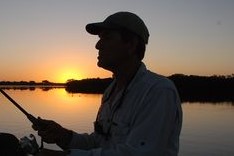 Hey, I'm Jeremy Clifford. I hold a bachelor's degree in information systems, and I'm a certified network specialist. I worked for several internet providers in LA, San Francisco, Sacramento, and Seattle over the past 21 years.
I worked as a customer service operator, field technician, network engineer, and network specialist. During my career in networking, I've come across numerous modems, gateways, routers, and other networking hardware. I've installed network equipment, fixed it, designed and administrated networks, etc.
Networking is my passion, and I'm eager to share everything I know with you. On this website, you can read my modem and router reviews, as well as various how-to guides designed to help you solve your network problems. I want to liberate you from the fear that most users feel when they have to deal with modem and router settings.
My favorite free-time activities are gaming, movie-watching, and cooking. I also enjoy fishing, although I'm not good at it. What I'm good at is annoying David when we are fishing together. Apparently, you're not supposed to talk or laugh while fishing – it scares the fishes.