Google Chromecast is one great little device, adding some cool features to your TV. It's excellent when it comes to increasing the usability of an older TV set. Since the gen one came to the market, I've been using one on various TVs, and I love it. 
However, sometimes it can be tricky to troubleshoot and fix some issues with the Chromecast. Some users have trouble connecting it to the Wi-Fi on the initial setup, while others make it work for a while just to start experiencing problems out of the blue.
To be honest, my Chromecasts from gen 1 to Gen 3 had some issues connecting to Wi-Fi every once in a while, so I have gained quite a lot of experience dealing with them over the years.
If you fall into the category of users who can't get through the setup process, keep reading because we'll go through those fixes first.

In case you already used a Google Chromecast for a while and had no issues up until recently, skip the next session.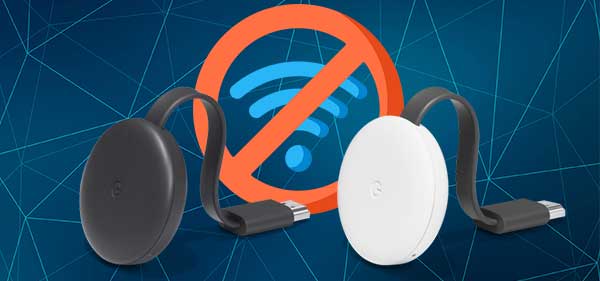 You Can't Connect Google Chromecast to Wi-Fi During Initial Setup
If you are positive your Wi-Fi network is up and running, but you can't connect the Chromecast to it, check the following things before you move on:
Chromecast is plugged into a wall outlet and has power
Yes, you can power it on using a USB port on your TV, and Yes, it will work just fine with most TVs, but some TV models simply won't have enough juice to power the Chromecast adequately. If you have an available power socket, use it to power up the Chromecast and avoid random power cycles and connectivity problems.
Make sure the LED light on the Chromecast is shining white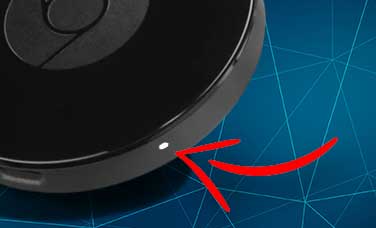 This color of LED indicates the device is ready to Rock and Roll.
Enter the correct password
This step seems kinda obvious, but people make mistakes. One typing error and the password will be incorrect.
Make sure you are using the latest version of the Google Home app
Having an up-to-date version of Google Home eliminates the app as a potential source of the problem. 
Don't be more than 20 ft from the Chromecast with the device you're using to set it up.
Since you'll be using Wi-Fi and Bluetooth during the setup process, ensure you stay within the range.
Once you're sure you cleared everything from the list above but you still can't finish the process, it's time to do some rebooting and setting changes.

Firstly, reboot the Wi-Fi router by unplugging it from the power outlet for about half a minute. Plug it back in and see if that makes any difference.
If you have a Netgear Nighthawk router, you might need to access the settings and make some changes. Disable access control if it was on and "Allow guests to see each other and access my local network" in the Guest network setup if it is not already allowed.
Secondly, reboot the Chromecast by disconnecting and reconnecting the power cable.

If you still can't connect the Chromecast to the Wi-Fi, try turning off and on Wi-Fi on a mobile device you are using to set up the Chromecast.

Many new routers are dual-band. Try connecting Chromecast on either of the bands. 
Lastly, if all this fails, contact Google customer support. Maybe you have a faulty unit in your hands.
You Can't Connect Google Chromecast to Wi-Fi After Using It for a While
Your Chromecast stopped working after a while, and you can't connect it to the Wi-Fi. This happened to me a couple of times, and I was able to get it running by doing one or a few of the following things:
Change the Chromecast's power source
Google Chromecast can be powered via a USB port on the TV or by the power brick that comes in the package. Try using both to power up the Chromecast and see if it makes any difference.
Reboot the Wi-Fi router
Every once in a while, routers can start acting up. Power cycling them to clear the cache usually solves the problem. Unplug the router from the power outlet, wait 30 seconds, and plug it back in. 
If both fixes fail, all you can do is: 
Restore the Chromecast to the factory settings
There are two ways to do this. 
If you want to use the Google Home app, open the app and tap on Chromecast. Go to Settings. Tap on three vertical dots on the upper right corner of the screen, then select factory reset and confirm.
Recommended reading:
If you can't use the Google Home app, then press and hold the button on the Google Chromecast for about 25 seconds. Once it starts blinking red, release.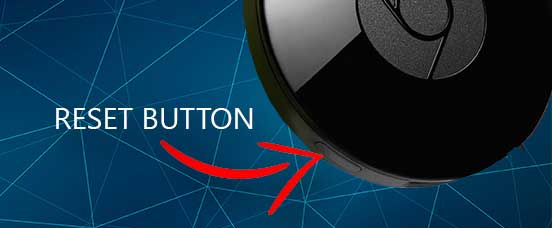 Now, once you perform a factory reset, all your previous settings will be lost, but you should be able to connect it to the network if the device itself is not broken. 
At this point, all you can do is to contact Google customer support and seek further advice.
Summary
If your Google Chromecast can't connect to the Wi-Fi, there are a few things you can do to push things your way. 
Firstly, make sure that the Chromecast is getting enough power. If you're using it with an older TV, avoid using the USB port to power the Chromecast and use the power outlet instead.
Secondly, try rebooting both the Wi-Fi router and the Chromecast.
Thirdly, make sure you got the password right.
Fourthly, use the latest version of the Google Home app and don't move for more than 20ft from the Chromecast.
Lastly, try restoring the Chromecast to the factory settings.
If everything fails, contact Google customer support.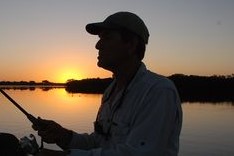 Hey, I'm Jeremy Clifford. I hold a bachelor's degree in information systems, and I'm a certified network specialist. I worked for several internet providers in LA, San Francisco, Sacramento, and Seattle over the past 21 years.
I worked as a customer service operator, field technician, network engineer, and network specialist. During my career in networking, I've come across numerous modems, gateways, routers, and other networking hardware. I've installed network equipment, fixed it, designed and administrated networks, etc.
Networking is my passion, and I'm eager to share everything I know with you. On this website, you can read my modem and router reviews, as well as various how-to guides designed to help you solve your network problems. I want to liberate you from the fear that most users feel when they have to deal with modem and router settings.
My favorite free-time activities are gaming, movie-watching, and cooking. I also enjoy fishing, although I'm not good at it. What I'm good at is annoying David when we are fishing together. Apparently, you're not supposed to talk or laugh while fishing – it scares the fishes.