As a company Cisco has been around for many years. Although their routers may be a little over your budget, at the end you get a reliable and quality piece of equipment. However, just like with any other piece of equipment, there are times when you can experience some issues with it.
One such issue is the Cisco router Power light flashing. Although this doesn't happen very often, it is good to know what it means and how you can fix it.
And now, let's see what the flashing power light tells us.

Cisco Router Power Light Flashing: Meaning
The LED lights on the router tell us what's happening with our network and internet connection. Therefore, if you know what each light color or blinking pattern indicates you'll know what may be causing the problem and what to do to fix it.
The flashing Power light on a Cisco router generally indicates a problem with the firmware, a hardware issue, network access denied or the startup diagnostics running at the moment.
Now when we know this we can act accordingly. Here are some of the most frequently used solutions users reported that helped them fix the problem.
How To Fix The Cisco Router Power Light Flashing?
In this section of the article we are going to discuss the steps you can take in order to fix the flashing Power light issue.
Connect the Router to Another Power Source

Sometimes the problem isn't in the router. One of the possibilities is that there is a problem with the power source so try to connect it to another electrical outlet. Maybe it will fix the problem, but if it doesn't, try the following solution.
Power-Cycle Your Cisco Router
Before you continue resolving the power light flashing issue, it is recommended to power cycle your router. This is one of the easiest solutions you can take not just for this issue, but for any other networking issue you might experience in the future.
Simply, disconnect the power cord from the electrical outlet. Leave the router disconnected like that for half a minute. Plug the power cord back in.
Wait for the router to boot up and then check whether the Power light is still blinking. There are great chances that this solution will fix the problem. However, if it doesn't you can try the next one.
Factory Reset Your Cisco Router
When it comes to resetting a Cisco router to factory settings we generally prefer to do it manually. However, before you proceed with this solution it is important to know that it erases all the custom settings and reverts them to the default values. This actually means that you will have to set up your Cisco router from scratch when the factory reset completes.
If you decide to continue with this solution here is what you need to do:
Turn off the router.
Make sure the power cord is properly connected into the router and into the electrical outlet.
Locate the Reset button at the back of the router.
If the reset button is hidden inside a pin hole, you will need a paper clip or something similar to press the button.
Press the Reset button and hold it while turning the router on.
After 10 seconds, release the Reset button.
The router will reboot. You need to wait 5-10 minutes until it boots up completely. The lights on the router (blinking or solid) will indicate that the factory reset has been completed.
Turn off the router.
Now turn on the router. It should boot up with the default settings it had when you first installed it.
Recommended Reading:
Contact Your ISP or Cisco Support
If the Power light is still blinking after resetting the router to factory settings, we recommend getting in touch with your ISP or Cisco support. They will assist you in fixing the current issue and guide you through all the necessary steps needed to fix the problem.
Just make sure to explain the problem in detail. They will most definitely help and this is the reason why we leave this option as a last solution. At the end, if they determine your router is defective, you can expect to get a replacement if it's still under warranty.
Final Words
Despite their price Cisco routers have their advantages when it comes to having a stable and fast internet connection.
Experiencing a problem like the one we have just discussed is not that scary now as it's not that difficult as it seems. Just pay close attention to the solutions described above and we are sure you will get it fixed in a few minutes.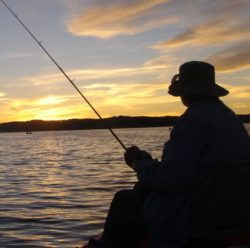 Hey, I'm David. I've been working as a wireless network engineer and a network administrator for 15 years. During my studies, I also worked as an ISP field technician – that's when I met Jeremy. 
I hold a bachelor's degree in network engineering and a master's degree in computer science and engineering. I'm also a Cisco-certified service provider. 
In my professional career, I worked for router/modem manufacturers and internet providers. I like to think that I'm good at explaining network-related issues in simple terms. That's exactly what I'm doing on this website – I'm making simple and easy-to-follow guides on how to install, set up, and troubleshoot your networking hardware. I also review new network equipment – modems, gateways, switches, routers, extenders, mesh systems, cables, etc. 
My goal is to help regular users with their everyday network issues, educate them, and make them less scared of their equipment. In my articles, you can find tips on what to look for when buying new networking hardware, and how to adjust your network settings to get the most out of your wi-fi. 
Since my work is closely related to computers, servers, and other network equipment, I like to spend most of my spare time outdoors. When I want to blow off some steam, I like to ride my bike. I also love hiking and swimming. When I need to calm down and clear my mind, my go-to activity is fishing.