Astro Njoi is a Malaysian pay-TV service provider owned and operated by MEASAT Broadcast Network Systems. It is Malaysia's first Direct-To-Home (DTH) satellite TV service using the global standard DVB-S2 platform and offers HDTV services.
Astro Njoi provides its users with a viewing card and a receiver, which is used to decode the channels that are beamed via Measat 3 satellite located at 91.5°E.
Although Astro Njio offers quality service to its users, you will enjoy it more by connecting it to your Wi-Fi. This way, you will be able to use other online services for a more immersive experience.
Here is a quick guide on how you can connect your Astro Njoi to Wi-Fi: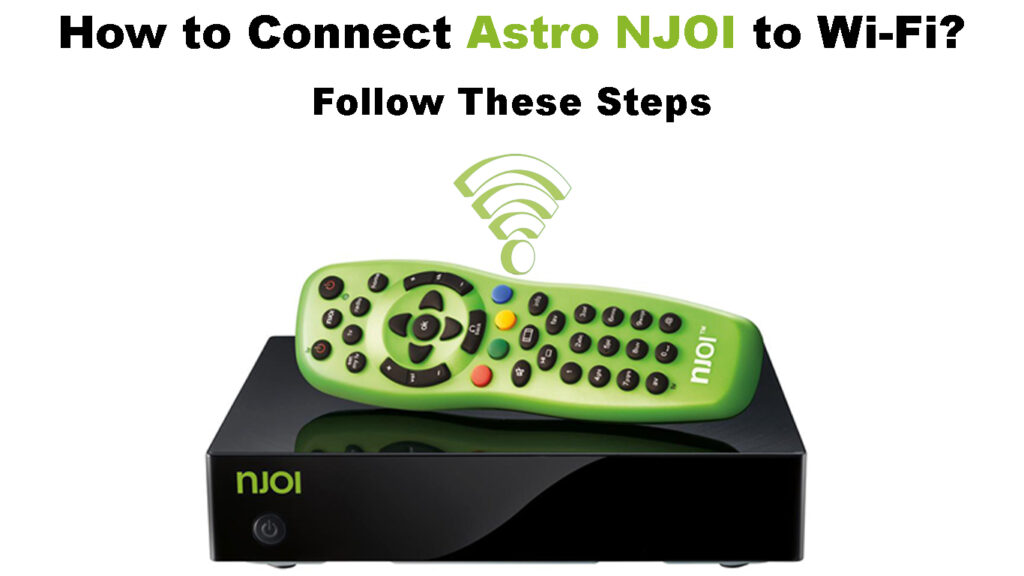 How to Connect Astro NJOI PVR Decoder to Wi-Fi
Step 1: Start by pressing the home buttons on your remote control: Home > Settings > Network > Wi-Fi. Ensure that your home broadband is turned on and can connect to IPTV customers. However, if your Astro NJOI receiver is already connected to the internet through a broadband cable, you may skip to step 3.
Step 2: Choose our Wi-Fi network and enter other credentials as needed.
Step 3: The Wi-Fi symbol will appear on the screen of your TV when you have successfully connected to Wi-Fi. From now on, you will be able to access and enjoy on-demand content.
To do so, select "On Demand" from the "Home menu'> Choose a category you want to watch using the arrows next to it.
Connecting Astro Njoi to Wi-Fi
How to Connect Astro NJOI to Wi-Fi Dongle
A Wi-Fi Dongle is a device that allows you to connect to the internet wirelessly. This is especially useful if you do not have an existing broadband connection at Home.
To connect your Astro Njoi decoder to a Wi-Fi dongle, follow the steps below:
Step 1: Insert the Wi-Fi dongle into the USB port of your PVR decoder.
Step 2: On your TV, a prompt will appear asking if you want to connect to a wireless network. Select "Yes, continue."
Step 3: Once you have successfully connected to the Wi-Fi network provided by the Wi-Fi Dongle, a Wi-Fi symbol will appear on your TV screen. After you have connected to Wi-Fi, you will be able to access Astro On-demand services. To start using Astro On-demand services, please select 'On Demand' from the Home menu.
Connecting Astro Njoi to the internet using a LAN Cable
The process of connecting your Astro Njoi receiver to the internet is pretty simple if you have a LAN cable at Home.
Step 1: To begin, connect one end of the LAN cable to your Astro Njoi PVR decoder and then connect the other end to your broadband router. Astro Njoi has a tendency to offer two LAN connection ports, so feel free to use any you like.
Step 2: Once the connection is made, turn on your Astro Njoi PVR decoder and wait for it to boot up.
Step 3: Once your PVR decoder is on, a LAN icon will be displayed at the lower left corner of your TV screen to indicate that your Astro Njoi is now connected to the internet.
Step 4: Now, you can select any of the entertainment services by going to Home > On Demand and scrolling through your favorite categories.
Connecting Astro NJOI to the Internet via LAN Cable
How To Access Astro Services on a Mobile Device
If you want to access your Astro services on a mobile device, there are two ways to do so.
The first way is through the official Astro GO app, which is available for both iOS and Android devices. To use the Astro GO app, you will need to have an existing Astro account.
Recommended reading:
If you don't have an Astro account, you can still view your favorite Astro programs by going to the official website and signing in using your Astro ID.
Once you have logged in, you will be able to access all of your Astro content on your mobile device.
Astro Go App Walkthrough
https://www.youtube.com/watch?v=2yNeHea5WPk
How to Link Your Astro Go Account to a Mobile App
Step 1: Download the Astro Go App from either the Apple Store or Google Play Store.
Step 2: Once you have installed the app on your device, open it and proceed with any of the steps below.
Click on the "Do not have an Astro ID" and proceed to step 4 if you do not have an Astro ID.
Click on "Log in with your Astro ID" and proceed to step three if you have an Astro ID. Once you have linked your Astro account to the Astro Go App, you will be able to watch all of your favorite Astro content on your mobile device.
Step 3: If you have an Astro ID, enter your credentials. Then click Next.
Step 4: Set up your Astro ID by following the on-screen instructions. Create a new email and mobile number, and choose a secure password. Then, click next.
Step 5: After you provide your phone number or email, you will get a 6-digit pin for verification purposes. Please note that if you use a valid email / mobile phone number linked to another Astro account, the Astro account will be automatically retrieved, and you may simply enter your preferred password to confirm your Astro ID.
Step 6: After you receive the 6-digit PIN number, input the number as instructed and click "Verify."
And that's it!
You'll now be able to watch Astro GO from any location at any time using your phone or tablet.
Astro TV can also be accessed through a laptop or a desktop computer. To do so, simply follow the same process of linking the Astro Go account to a mobile device. The only distinction is that you'll need to use the official website instead of downloading the app. The website also works with Safari, Firefox, or Chrome browsers.
Linking Your Astro Go Account to a Mobile App
Frequently Asked Questions
Question: Why is my Astro Wi-Fi not working?
Answer: There are a couple of reasons why your Astro Wi-Fi may not be working. One reason could be that the LAN cable is not connected properly. Make sure that the LAN cable is securely connected to both the Astro Njoi PVR decoder and the broadband router.
Question: Does Astro need Wi-Fi?
Answer: No, however, the new Astro Ultra Box has been upgraded with Continuous Viewing, which lets you watch satellite TV and internet streaming without interruption. For this to function properly, your box must be connected to Wi-Fi with a minimum of 30Mbps for optimal quality.
Question: How do you fix Astro's no signal?
Answer: Turn the power off for your box, and check that the adapter's power light is out. Detach the HDMI cable from your box and plug it back in again firmly. Make sure to select the right TV input. If you're using an RCA cable, unplug it from your box and plug it back in snugly.
Question: What is the SSID for Wi-Fi?
Answer: The SSID is the identifier for your Wi-Fi network. It's typically located in the Settings or Network section of your router's web interface.
Question: Can I use an Astro ultra box without a satellite?
Answer: Yes, you don't need a satellite dish. Simply attach the Astro Ultra Box to your router, connect it to the internet, and you're ready to watch your favorite shows right away.
Conclusion
Lastly, Astro Njoi has many features that can be enjoyed by all family members. It is easy to connect to the internet and has a variety of content that can be accessed on Demand, such as Sports Pack, Movie Pack, and so much more.
It is also possible to watch Astro TV on a mobile device or a computer. This means that you can take your Astro TV with you wherever you go and never miss a moment of your favorite shows.
So, why not try it out today?
If you still have trouble enjoying Astro Njoi using Wi-Fi or would like more information about Astro Njoi, please don't hesitate to visit the Astro website or contact customer service.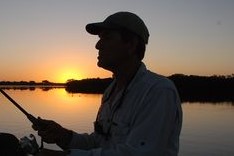 Hey, I'm Jeremy Clifford. I hold a bachelor's degree in information systems, and I'm a certified network specialist. I worked for several internet providers in LA, San Francisco, Sacramento, and Seattle over the past 21 years.
I worked as a customer service operator, field technician, network engineer, and network specialist. During my career in networking, I've come across numerous modems, gateways, routers, and other networking hardware. I've installed network equipment, fixed it, designed and administrated networks, etc.
Networking is my passion, and I'm eager to share everything I know with you. On this website, you can read my modem and router reviews, as well as various how-to guides designed to help you solve your network problems. I want to liberate you from the fear that most users feel when they have to deal with modem and router settings.
My favorite free-time activities are gaming, movie-watching, and cooking. I also enjoy fishing, although I'm not good at it. What I'm good at is annoying David when we are fishing together. Apparently, you're not supposed to talk or laugh while fishing – it scares the fishes.