Cox Homelife is an automation and home security system that you can control from your smartphone, tablet, or computer. The system includes door and window sensors, a siren, a camera, and more.
You can also add additional devices, such as a smoke detector or a water leak sensor.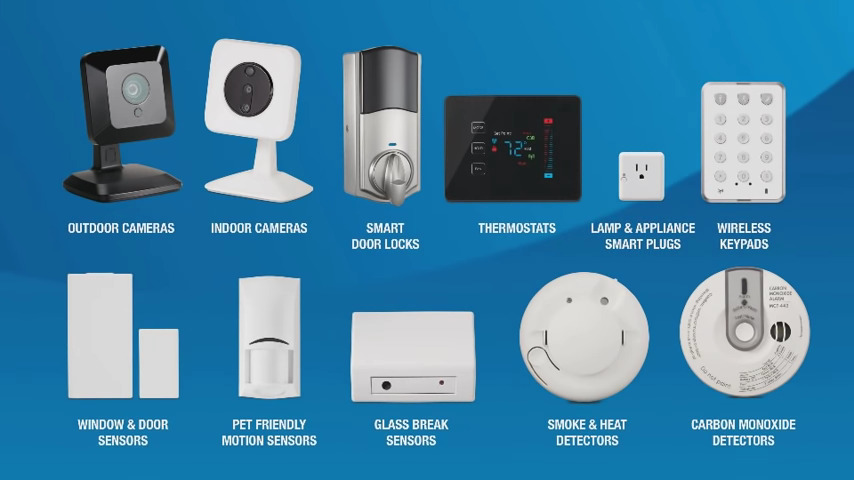 Cox Homelife Devices
If you want to use Cox Homelife, you'll need to connect it to your home's Wi-Fi network. Cox Homelife is often responsible for all installations and will come and do it for you once you make a purchase.
However, your Cox Homelife may later need to be reconnected to your home's Wi-Fi network if you change your modem/router or experience a power outage.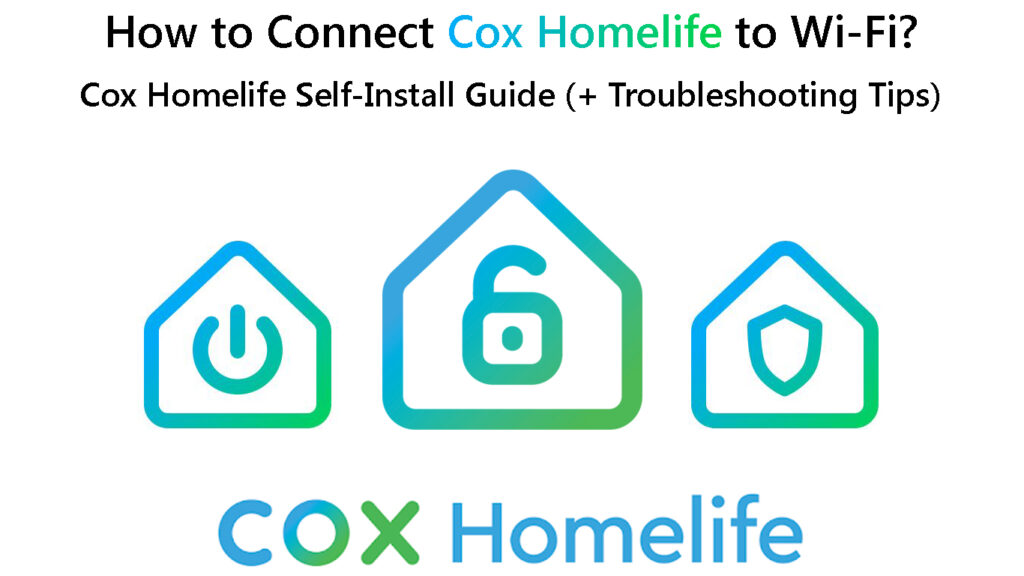 Watch the video below to learn how to prepare for the Cox Homelife installation.
Preparing for Cox Homelife Installation
How to Connect a Cox Homelife to Wi-Fi
To connect your new security system to your Wi-Fi, ensure that your Homelife system is properly connected to your Cox Modem. You can follow the instructions in the user manual to connect it.
After your Homelife system is linked to your modem, launch the Cox Homelife app on your phone. In the upper-left corner of the mobile phone screen, click the Menu button and choose Settings>Network.
Select Wi-Fi from the Network menu. You can select your Cox Wi-Fi network from the list of detected networks by turning on the Wi-Fi toggle switch and clicking Join.
Enter your home Wi-Fi network password in the Password field and click Join.
Now, your Homelife system will be wirelessly connected to your home's internet network. Once your Cox Homelife system is connected to your home Wi-Fi network, you'll be able to access the system's accessories and control them from anywhere in the world.
If you have any trouble connecting your Cox Homelife system to your home Wi-Fi network, contact Cox customer support for help.
Reconnecting Cox Homelife Hub to Wi-Fi
How to Reset Your Cox Homelife System?
If you're having trouble connecting your Cox Homelife system to your home Wi-Fi network, you may need to reset the system.
You can usually reset your system by visiting the Cox Homelife website and selecting "Reset System" from the menu. This will restore your system to its default settings before allowing you to customize it as you would wish.
How to Reset Your Cox Homelife Router
How to Update My Cox Homelife System for Better Functionality?
It's always advisable to regularly update your Cox Homelife system to ensure that it's running properly and has the latest security features.
At times, your Cox HomeLife device may be compatible, but the app version you're using isn't up to date. In this scenario, until the application is updated, your Cox HomeLife product will not function correctly.
Thus, you should always ensure that your Cox Homelife system is updated to the latest version.
You can update your Cox Homelife system by visiting the Google Play Store or Apple App Store and clicking "Update System." This will update your system to the latest version available.
Recommended reading:
Once the update is completed, you might have to restart the app. For optimal compatibility, enable push notifications and allow for automatic updates.
It is also advisable to reset your Cox Homelife modem after the app update. This will help to ensure that your system is working properly.
To reset your Cox Homelife system, follow these steps:
Unplug the power adapter from the modem.
Plug the power adapter into the modem.
Reasons Why Cox Homelife Camera Fails to Connect to the System
There are several reasons why a Cox Homelife camera may fail to connect to your system. Whatever the cause of the problem, the issue can be resolved by restarting it.
Introducing Cox Homelife Camera
To restart your Homelife Camera, disconnect the camera from the power source. Once it's disconnected, wait for 10 seconds before connecting it back to the power source.
After approximately three minutes of being reconnected to the power source, the camera will restart. If the connection still isn't established, the camera must be restored to factory settings.
To reset the camera, hold down the reset button on the back of the camera for 10 seconds. After the 10 seconds have elapsed, release the button and wait for the camera to restart.
After following these steps, your Cox Homelife camera should be able to connect to your system without any problems.
Oftentimes, Cox Homelife Camera problems are a few minor annoyances that can occur with any camera, but they can usually be fixed with a quick programming update.
If your camera is positioned incorrectly, if it's not receiving enough Wi-Fi signal strength, or if there's dust on the sensor, these could all cause brief malfunctions. However, as long as you regularly handle your camera correctly, errors should be minimal.
What Should You Do If the Cox Homelife App Stops Working?
If the Cox Homelife app suddenly stops working, it may be caused by an outdated version of the app. To fix this problem, update the app to the latest version.
You can update the mobile app by visiting the App Store or Google Play Store and searching for "Cox Homelife." Once you've found the app, select "Update" and install the latest version.
If updating the app doesn't fix the problem, you can try resetting the app by uninstalling it and then reinstalling it. To do this, follow these steps:
On your mobile device, go to "Settings."
Select "Apps" or "Application Manager."
Find and select "Cox Homelife."
Once the app is uninstalled, reinstall it from the App Store or Google Play Store.
After following these steps, the Cox Homelife app should be working properly.
If you're still having problems with the app, you can try to enable the push notifications on the app.
Frequently Asked Questions
Question: How many cameras come with Cox Homelife?
Answer: The Cox Homelife system comes with one HD camera. Additional cameras can be purchased separately.
Question: Do you have to pay for Cox Homelife?
Answer: Yes, you will be charged a fee for Cox Homelife's expert installation. The price range is between $25 and $100 per system. If you booked a smart home installation, you would be charged $25. $100 is charged for security system installations that include more camera monitoring systems. 
Question: What does Cox Homelife do?
Answer: You can use the Cox Homelife video system to keep an eye on your house at all times. You can view current live video footage, snap photographs, and establish rules to record video when system events like the front door opening occur with Homelife cameras.
Question: How much does Cox home Security cost?
Answer: The pricing for Cox Homelife begins at $29.99 up to $54.99 monthly, and this is only if you bundle it with a Cox internet or cable package. They also have an initial equipment fee that could cost anywhere from $100–$200, but this all depends on the level of security you want. Lastly, their video monitoring starts at $14.99 monthly for one camera recording but raises to $24.99 monthly if you need four cameras working simultaneously.
Question: Do Cox Homelife cameras have audio?
Answer: Customers who have a Homelife camera can use two-way audio in the Cox Panoramic Wi-Fi app to do any of the following: 
Hear audio while viewing live video
Hear audio on the Continuously recorded Video clip.
Conclusion
Cox Homelife is a great home security system that offers many features to keep your home safe. However, like any other system, it isn't perfect, and you may encounter some problems while using it.
Fortunately, most of these problems can be easily fixed by following the steps in this article.
If you're still having problems with your Cox Homelife system, you can contact customer support for assistance.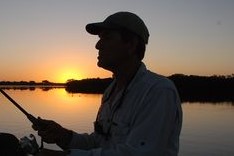 Hey, I'm Jeremy Clifford. I hold a bachelor's degree in information systems, and I'm a certified network specialist. I worked for several internet providers in LA, San Francisco, Sacramento, and Seattle over the past 21 years.
I worked as a customer service operator, field technician, network engineer, and network specialist. During my career in networking, I've come across numerous modems, gateways, routers, and other networking hardware. I've installed network equipment, fixed it, designed and administrated networks, etc.
Networking is my passion, and I'm eager to share everything I know with you. On this website, you can read my modem and router reviews, as well as various how-to guides designed to help you solve your network problems. I want to liberate you from the fear that most users feel when they have to deal with modem and router settings.
My favorite free-time activities are gaming, movie-watching, and cooking. I also enjoy fishing, although I'm not good at it. What I'm good at is annoying David when we are fishing together. Apparently, you're not supposed to talk or laugh while fishing – it scares the fishes.