Anyone who has set up Wi-Fi in a large building knows the challenges that come with it. You would think that by now, there wouldn't be dead zones in buildings, yet you'll still find areas where the signal is weak or nonexistent.
Whether you're installing Wi-Fi in a tiny office building or a skyscraper, the ideal Wi-Fi system will be determined by factors such as configuration and buildings square footage.
If you are struggling with Wi-Fi dead zones in a building, there are several ways you can try and fix the issue.
In this article, we will explore several ways to connect every area of a building to Wi-Fi.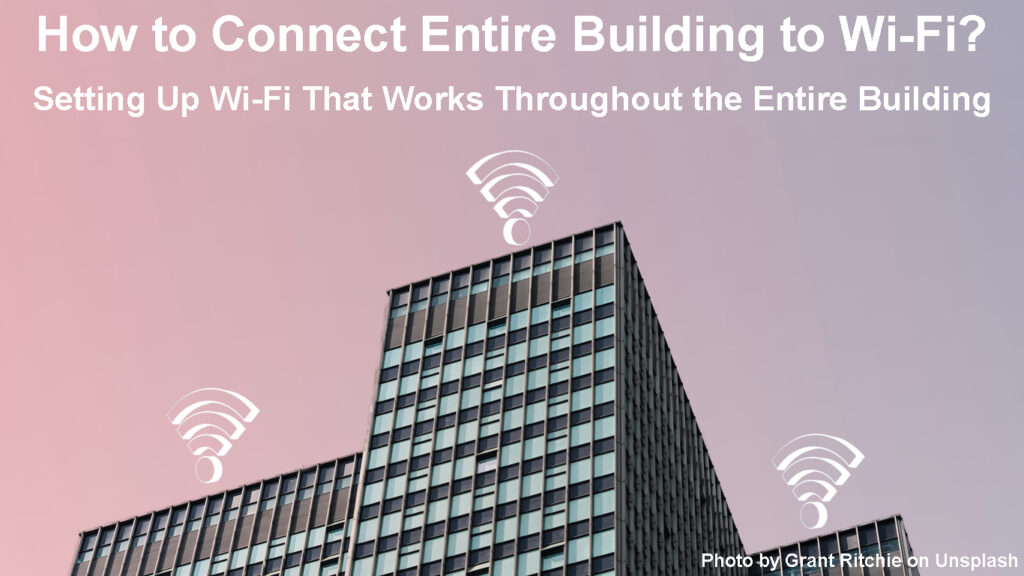 How to Connect Every Area of a Building to Wi-Fi?
Wi-Fi is a convenient way to get internet access in any area of your home. However, if you have a large building or multiple stories, getting Wi-Fi coverage in every corner can be difficult.
Here are a few ways to help you get Wi-Fi coverage throughout an entire building:
Use Enterprise Wi-Fi
Enterprise Wi-Fi can help you meet your Wi-Fi provision obligations to tenants. This type of Wi-Fi uses high-tech equipment to send data even when the network is too busy.
This means that there will be little disruption in connectivity if many people are using the network at the same time.
Home Wi-Fi vs Enterprise Wi-Fi
At the heart of any enterprise network are the router and switches, which connect a variety of devices. This complex machinery allows all devices to communicate with each other quickly and efficiently without any downtime.
Although this procedure may come across as idealistic, Enterprise Wi-Fi networks have been condemned for failing to achieve contemporary security requirements. They've also struggled to keep up with the continual changes in computing technology and improved network speeds.
Reasons to Get an Enterprise-Grade Wi-Fi
Use a Distributed Antenna System (DAS)
Distributed Antenna System (DAS) is a popular choice for businesses and organizations that need to provide cell phone coverage or data in a large area.
The system works by connecting multiple antennas to a signal source, such as a Wi-Fi base station, and then distributing the signal throughout the building. A DAS is often used in places where there is no line of sight to the outside world, such as in underground parking garages or inside buildings with metal walls.
Consider, for example, a large office building with metal walls that block Wi-Fi signals. All your guests may demand better Wi-Fi service inside the building regardless of where they are.
In this scenario, a DAS would be used to connect the entire building to Wi-Fi by distributing the signal throughout the structure.
DAS hardly disturbs the visual appeal of its surroundings since its antennas are so inconspicuous. You can put antennas on utility poles and walls without detracting the aesthetic appeal of your rooms.
DAS Explained
Use a Small Cell Network
If you're configuring Wi-Fi in a smaller building, a small cell network may be more logical for your space. Rather than antennae use in DAS, A small cell network employs nodes throughout the structure to improve the building's Wi-Fi connectivity.
Because small cell network designs are not as strong as DAS, the property owner should first assess the rate of Wi-Fi usage in their property before purchasing one.
For instance, even a tiny property may need extremely strong coverage and capacity if everyone on the premises is likely to utilize many devices at once.
However, if you only need light Wi-Fi connectivity, a more robust infrastructure may not be necessary.
Small Cells and DAS Explained
Use a Wireless Mesh Network
A Wireless Mesh Network consists of multiple nodes that create a mesh topology. It is also known as a mesh network or wireless ad-hoc network.
A WMN typically consists of a gateway node and several client nodes. The gateway node is connected to the internet and allows the client nodes to connect to the internet as well.

The client nodes are usually wireless routers that act as repeaters to extend the range of the network.
A WMN is often used in residential or commercial areas where it is difficult to get wired internet access.
For example, a WMN could be used to provide internet access to buildings in a remote area or to create a temporary network for an event within a building.
Mesh Wi-Fi Explained
Use a WLAN Controller
A Wireless LAN Controller (WLAN) is a device that manages wireless access points (APs) in a network.
A wireless access point, much like a home stereo amplifier, spreads the bandwidth coming from a router and amplifies it so that numerous devices can connect to the network from greater distances. This means that with WLAN controllers, building residents don't need to be as close to the Wi-Fi router to get a strong signal.
A WLC is often used in business or enterprise environments where there is a need for greater control over the network. For example, a hotel may use a WLAN controller to manage the Wi-Fi access points in each room.
A WLC can be hardware-based, such as a Cisco Wireless Controller, or software-based, such as the Meraki Cloud Controller.
WLC Explained
Frequently Asked Questions
Question: What to consider when covering a whole building with Wi-Fi?
Answer: There are many factors to consider when trying to cover a building with a wireless network. The size, shape, and design of the building all play a role in the difficulty of the task. Additionally, the number of devices that need to be connected and the anticipated usage of the network must be taken into account.
Question: How far will a Wi-Fi extender reach?
Answer: The least powerful Wi-Fi extender will have a range of up to 800 feet, while the strongest can stretch your Wi-Fi zone out to 2,000 feet.
Question: How can I tell if I need a Wi-Fi extender?
Answer: If you're not getting a strong Wi-Fi signal in all the places you want it in your home, you might need a Wi-Fi extender. You can also use the My Fios app to test Wi-Fi signal strength in your home.
Question: Why does my internet cannot reach my whole house?
Answer: Wi-Fi signals have a limited reach and weaken the farther they travel. This is especially true in big houses, where there's a long distance to go and more walls to penetrate through.
Question: Can Wi-Fi go through brick walls?
Answer: Concrete is one of the most detrimental materials for wireless signals to travel through, and it's also one of the worst. Masonry blocks, on the other hand, can cause significant problems for Wi-Fi signals to pass through. Plywood and drywall, on the other hand, have significantly less signal loss.
Conclusion
There is no simple answer for property owners' Wi-Fi networking difficulties today when you consider how essential it is for day-to-day operations as well as for guest satisfaction.
But by taking a closer look at your specific needs and the various available options provided above, you can make an informed decision about the type of Wi-Fi network system that will work best for your building.
If you are still not sure which Wi-Fi system would serve you better, please contact our experts today for more information.
They would love to help you with your Wi-Fi problems as they guide you in finding the perfect solution for your space.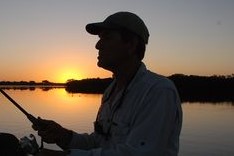 Hey, I'm Jeremy Clifford. I hold a bachelor's degree in information systems, and I'm a certified network specialist. I worked for several internet providers in LA, San Francisco, Sacramento, and Seattle over the past 21 years.
I worked as a customer service operator, field technician, network engineer, and network specialist. During my career in networking, I've come across numerous modems, gateways, routers, and other networking hardware. I've installed network equipment, fixed it, designed and administrated networks, etc.
Networking is my passion, and I'm eager to share everything I know with you. On this website, you can read my modem and router reviews, as well as various how-to guides designed to help you solve your network problems. I want to liberate you from the fear that most users feel when they have to deal with modem and router settings.
My favorite free-time activities are gaming, movie-watching, and cooking. I also enjoy fishing, although I'm not good at it. What I'm good at is annoying David when we are fishing together. Apparently, you're not supposed to talk or laugh while fishing – it scares the fishes.