HEOS is a multi-room audio system accessible via a free mobile app. You can control it from the mobile app, but the sound coming from various HEOS-enabled devices synchronizes perfectly even though they come from different rooms. The best thing is that you can synchronize up to 32 HEOS-enabled devices at any one time.
Introducing HEOS by Denon
Denon and Marantz's products support Heos. To use HEOS, you need to connect the products (speakers, receivers) to a home Wi-Fi network via the HEOS app. It doesn't matter if you only have one Heos-enabled speaker or multiple-device system, like a home theater or cinema system; you can easily handle it with Heos.
HEOS supports a variety of audio file types, and you just need to connect Heos to Wi-Fi to stream music to Heos-enabled speakers no matter where you place the speakers within your home. In addition, you can also prepare a Heos-enabled receiver to pick up the sound and play it on any speaker with Heos capabilities.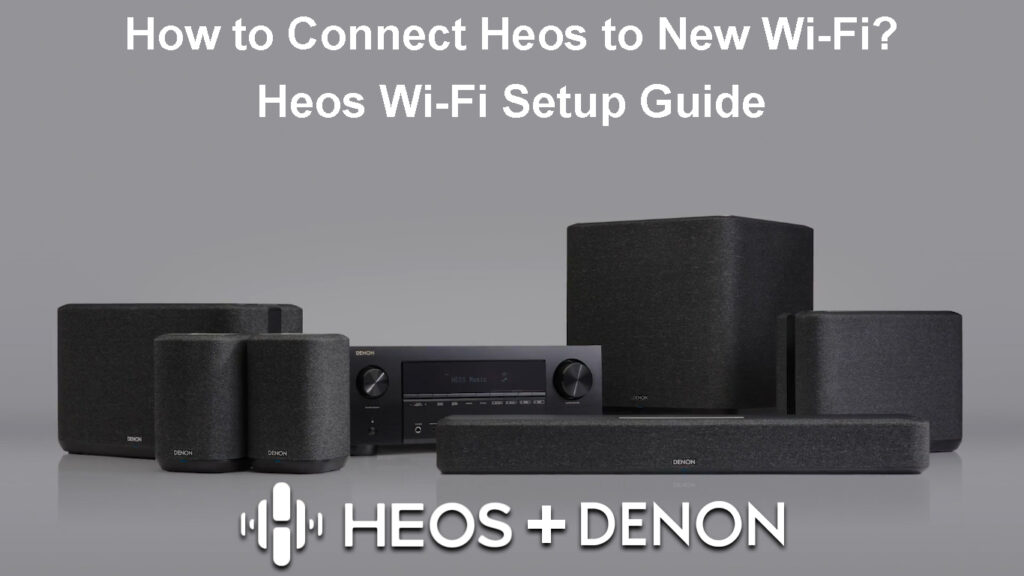 So, what is so great about Heos? Here are some of its valuable features:
High-quality audio – when it comes to sound quality, Heos does not compromise. While delivering sound wirelessly, it ensures crystal-clear sound by supporting various high-res music files.
Highly-synchronized stereo sound comes from two or more speakers, and Heos enables the stereo sound coming from these speakers with zero tolerance for delays and echo.
How to Play Music in Stereo with HEOS
HEOS App – Introduction
Flexible Room setup – you can name each room, group them together, choose any room to play the music, and even set up party mode to group rooms.
Popular music streaming – play your favorite tracks from various music streaming apps such as Spotify, Deezer, Pandora, and many more.
Setup and Connect Heos-Enabled Devices to Wi-Fi
Let's dive into the main concern about Heos – how to set up and connect your Heos speaker to your home Wi-Fi network. Follow these steps to do it:
Download the Heos app (available on Google Play Store and Appstore), and install it on your mobile device.
Tap on the gear-like icon at the top where it says Music.
When prompted, press the Connect button on your HEOS speaker (somewhere at the back).
Wait until the app finds the speaker and establishes a connection. The Next sign will appear on the screen.
How to Connect a HEOS Speaker to Wi-Fi
Next, you will be asked to select the Network and connect your speaker to Wi-Fi.
Tap your Wi-Fi network and enter the password to connect.
Wait for your Heos device to connect to the network. It may take up to three minutes to connect.
Once your Heos device connects, you can rename it for easier recognition.
Repeat the process to add another device if you need to. You can add up to 32 devices to the system.
Now, you're ready to play whatever you want.
Denon HEOS Speakers – Wi-Fi Setup and Review
In case you changed your router, made changes to the existing Wi-Fi network, or moved to another apartment, and you want to connect your HEOS device to a new Wi-Fi network, you will have to connect each speaker to the router using an Ethernet cable. You don't have to connect all the speakers at once – do it one by one.
Then, you will have to open the HEOS app, and go the Settings > My Devices. Find your device and tap on it. Go to Network, select your new Wi-Fi network, and enter your password. In a few seconds, your HEOS device will be connected to a new Wi-Fi network. After that, you can disconnect your HEOS device and place it wherever you want.
How to Connect HEOS Devices to a New Wi-Fi Network
Troubleshooting Heos Device Not Connecting to Wi-Fi
You can see how easy it is to connect Heos-enabled devices to the system. However, sometimes, the device just won't connect. Luckily, we've got you covered. You can follow these methods when you have problems connecting your Heos devices:
Problem: Why can't I connect my Heos device to my home Wi-Fi network via an audio cable?
Solution: Heos is designed to work in a wireless environment. However, you can also use the Ethernet cable provided to connect your Heos devices to your home Wi-Fi network. The Heos app will show your devices in a designated "room". You cannot just use any audio cable, but use the Ethernet cable with CAT-5 or greater.
Problem: I receive a "Device not found" message.
Solution: Here are some recommended solutions:
The prerequisite is connecting your mobile device and the Heos device to the same Wi-Fi network for it to work. Go to your mobile device Settings and verify that the network is the same.
Avoid placing or moving your devices close to other electronic devices in your home. Home appliances such as microwave ovens, printers, baby monitors, and even TVs are known to emit electromagnetic radiation that can cause interference.
There's a chance that your Heos device may not work with your Wi-Fi router. Luckily, you can buy a

Heos Wi-Fi range extender

, which you can connect to your Wi-Fi router using the provided cable.
Problem: Occasional music disconnections and delays.
Solutions:
Your Heos devices are probably too far from your Wi-Fi router – try to move them closer together.
Move your Heos devices away from electronic devices such as microwave ovens, TVs, printers, cordless phones, baby monitors, and CCTVs. These appliances produce electromagnetic radiation that could interfere with your Wi-Fi network signals.
Reset

your Heos device – insert a pin or a straightened paper clip to reach the Reset button located in a narrow hole at the back of your Heos device. If you can reach the button, press and hold it until you can see a green LED light turning on at the front panel. This fix might work for any kind of Wi-Fi issue but will require you to set up the speaker/receiver from scratch.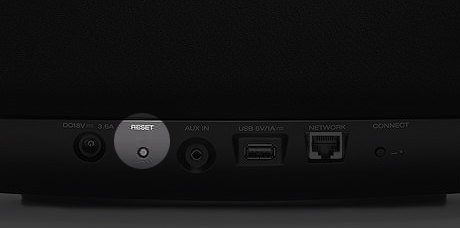 Conclusion
Hopefully, this post helped you learn how to set up your HEOS devices for the first time and how to connect HEOS to new Wi-Fi.
As you have seen, setting up Heos and connecting it to the Wi-Fi is not a big deal – it's super easy!
If you experience Wi-Fi issues with your HEOS, try one of the several fixes listed above and one of them will certainly help. If none of the methods work, not even resetting to factory defaults, it's probably time to contact HEOS technical support.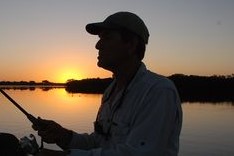 Hey, I'm Jeremy Clifford. I hold a bachelor's degree in information systems, and I'm a certified network specialist. I worked for several internet providers in LA, San Francisco, Sacramento, and Seattle over the past 21 years.
I worked as a customer service operator, field technician, network engineer, and network specialist. During my career in networking, I've come across numerous modems, gateways, routers, and other networking hardware. I've installed network equipment, fixed it, designed and administrated networks, etc.
Networking is my passion, and I'm eager to share everything I know with you. On this website, you can read my modem and router reviews, as well as various how-to guides designed to help you solve your network problems. I want to liberate you from the fear that most users feel when they have to deal with modem and router settings.
My favorite free-time activities are gaming, movie-watching, and cooking. I also enjoy fishing, although I'm not good at it. What I'm good at is annoying David when we are fishing together. Apparently, you're not supposed to talk or laugh while fishing – it scares the fishes.