United Airlines is a major world-class airline operating across the United States and the world. It's so famous that people just call it United. It's been around for almost a hundred years and became the world's third-biggest airline when it merged with Continental Airlines in 2010.
Like many other airlines, United also offers in-flight Wi-Fi service. Its Wi-Fi network offering used to have many issues, such as frequent disconnection or, worst, not functioning at all. However, United has made massive progress in enhancing its Wi-Fi service quality and can be proud of its currently much-improved in-flight Wi-Fi.
If you bring your laptop on a United flight, you will want to know how to connect your laptop to United Wi-Fi? Luckily, you've found this post. Keep reading, and you will be connected in a second.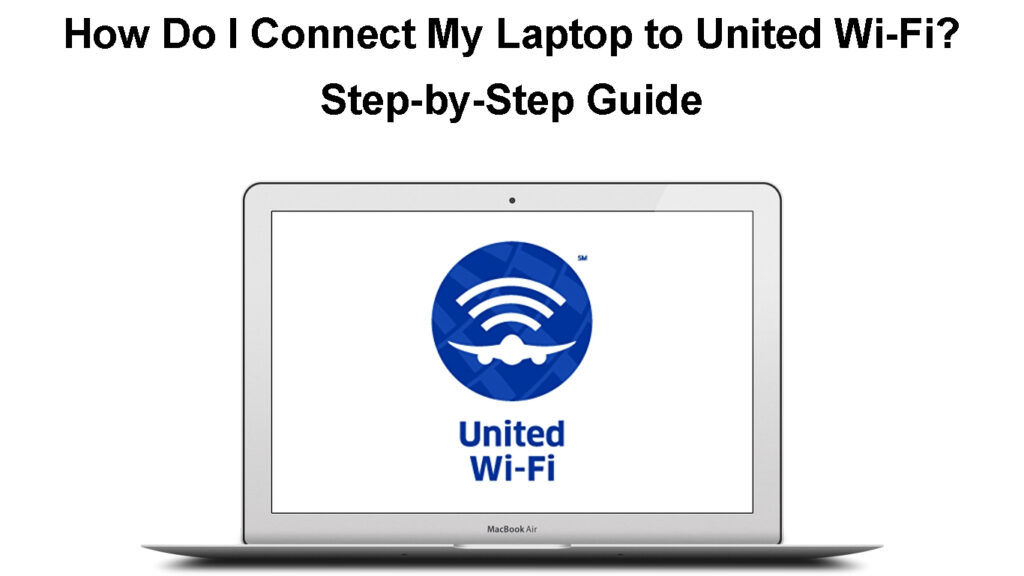 United Wi-Fi Offering
Almost all United airplanes have Wi-Fi service. However, its small planes that fly the shortest routes, such as the Bombardier CRJ-200 and Embraer 145, understandably, don't have Wi-Fi. United engages four different Wi-Fi network providers to provide its Wi-Fi services. Different providers offer different coverage and are available on different airplanes.
Gogo – United chooses Gogo for its North American continental flights, mainly on its Express fleet, as well as its premier transcontinental flights.
Panasonic Wi-Fi – you will find this Wi-Fi when you fly on United's long-haul international flights. It's no surprise since the Panasonic Wi-Fi network provides global coverage.
Thales – its Wi-Fi offering is based on satellite internet, and you can expect some delays in signal response since the signal has to travel quite a long distance from outer space, then to the landed satellite disks, and finally to the moving airplanes.
The final Wi-Fi provider is ViaSat. It's a formidable internet provider, delivering great speed and reliability. It's mainly used on flights across the Americas and Europe.
Wi-Fi Infrastructure Installation on a United Airplane
How to Connect Laptop to United Wi-Fi?
Connecting to United Wi-Fi should not pose any issue. The process is as easy as ABC. Open your laptop and follow these steps:
Click on the Wi-Fi icon to see available Wi-Fi networks
Click on the United Wi-Fi network, and you're connected.
To purchase Wi-Fi access, you need to go to the landing page of the website.
Type in '

unitedwifi.com

on the browser's address bar.
From the landing page, you can buy your internet access.

NOTE: If you want to use Wi-Fi across multiple devices, you need to purchase internet access via your MileagePlus account. Otherwise, you can only access it via a single device.
Wi-Fi Cost
United doesn't publish the internet access price upfront. The actual price depends on a few factors, like how long the flight is going to be and what route you're taking. In addition, the price is also grouped into three plans – 1-hour, two-hour, or whole-flight pass. So, if you choose a full flight pass and you need to change the flight, you must purchase another Wi-Fi access on the new flight. In other words, there are no full-day passes.
If you're a frequent traveler, buying a monthly access plan would save you some money. The plan subscription can cost from just $49 to $69 per month. Furthermore, you can also buy an annual subscription plan, where you can save even more. But it is worth it only if you travel very frequently.
Frequently Asked Questions
Question: When does United Wi-Fi access time start?
Answer: Right from the take-off to landing time, but normally the airline doesn't allow Wi-Fi use during take-off and landing for safety reasons.
Question: Would it be possible to stream video or Netflix on the United Wi-Fi?
Answer: No, it's not possible on most flights. However, the United app offers alternative shows and movies you can watch. That said, you can stream videos from Netflix, YouTube, or Hulu on selected wide-body airplanes such as Boeing 747 or Airbus 319.
Question: Does United Wi-Fi allow you to make calls?
Answer: Unfortunately, United Wi-Fi does not support voice or video calls.
Question: Can I use a VPN on United Wi-Fi?
Answer: Yes, you can access United Wi-Fi via your VPN (Virtual Private Network.)
Question: Can I use the United Wi-Fi across multiple devices?
Answer: Yes and no. Yes, if you buy internet access via your MileagePlus account. However, if you don't, you can only use it on a single device where you connect to the Wi-Fi.
Question: Is the United Wi-Fi subscription shareable?
Answer: No, unfortunately, a Wi-Fi subscription is only meant for one person's use, and it's also usable on one device only at any given time.
Question: What should I do if I cannot connect to United Wi-Fi?
Answer: The best solution is to restart your device. Turn it off, and after a short wait, turn it on again. Reconnect to the Wi-Fi from scratch, and see if you can connect after restarting.
Question: Will United Wi-Fi disconnect frequently during flights?
Answer: Yes, like many other Wi-Fi networks, United Wi-Fi does get occasional disruptions in its service due to various reasons. Sometimes, it's beyond the airline's control.
If you encounter such outages, you can try relaunching the browser and reconnecting to the website. If it doesn't work, it's probably best to wait until the Wi-Fi service returns.
You'd also love to know that United will refund the Wi-Fi fee the next day if they determine the connection was not usable during the flight.
Conclusion
If you fly on a major airline like United Airlines, you expect the airline to provide Wi-Fi network service. This guide not only shows you how to connect the laptop to United Wi-Fi, but it also gives you an insight into the United Wi-Fi service and Wi-Fi costs.
While United cooperates with more than one internet provider, the pricing stays simple. Still, you cannot buy service from two providers on a single flight since different providers apply to different flight zones and airplanes. If you travel frequently, you can save by purchasing a monthly or annual subscription based on the plan options.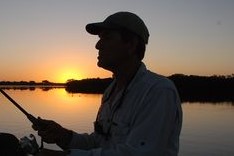 Hey, I'm Jeremy Clifford. I hold a bachelor's degree in information systems, and I'm a certified network specialist. I worked for several internet providers in LA, San Francisco, Sacramento, and Seattle over the past 21 years.
I worked as a customer service operator, field technician, network engineer, and network specialist. During my career in networking, I've come across numerous modems, gateways, routers, and other networking hardware. I've installed network equipment, fixed it, designed and administrated networks, etc.
Networking is my passion, and I'm eager to share everything I know with you. On this website, you can read my modem and router reviews, as well as various how-to guides designed to help you solve your network problems. I want to liberate you from the fear that most users feel when they have to deal with modem and router settings.
My favorite free-time activities are gaming, movie-watching, and cooking. I also enjoy fishing, although I'm not good at it. What I'm good at is annoying David when we are fishing together. Apparently, you're not supposed to talk or laugh while fishing – it scares the fishes.