The Nintendo Switch has been around for five years and is still very popular with gamers. Probably because it's compact and portable, making it easy to carry around. More interestingly, you can also connect the Nintendo Switch game console to a bigger TV screen for an immense gaming experience.
Although the Switch comes with a dock for a seamless connection, there could be times when you forget to bring the Dock during your travel. So, is there a way to connect your Nintendo Switch to TV wirelessly when that happens?
Unfortunately, you cannot simply cast the Nintendo Switch screen to TV without using additional equipment like a wireless HDMI transmitter. In this article, we will show you the steps to connect your Nintendo Switch to your TV in the absence of its Dock.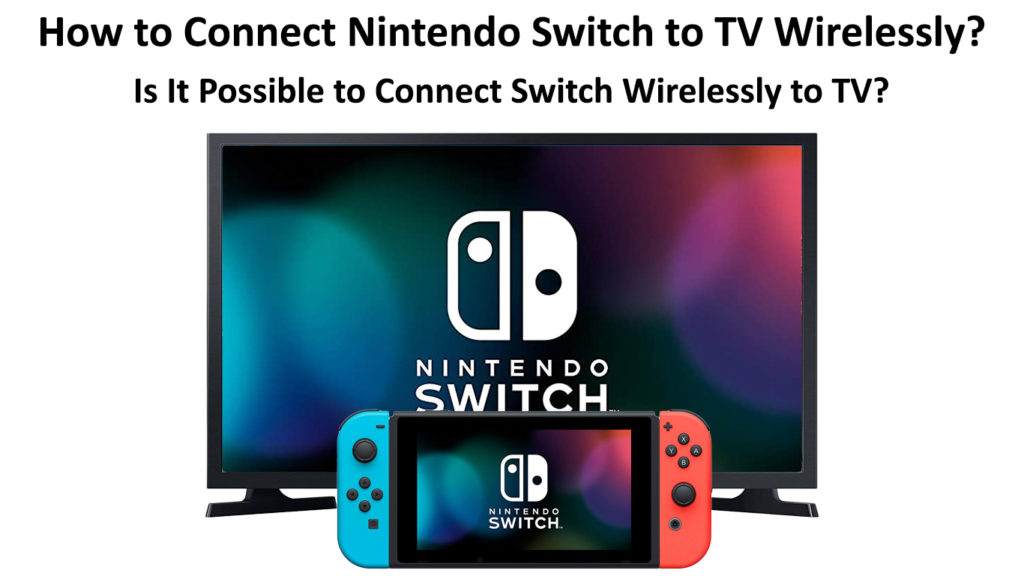 What is a Nintendo Switch?
A Nintendo Switch is the latest game system from Nintendo. It's a revolutionary game console designed to work at home as well as a portable hand-held console that you can carry along wherever you go. Game developers, in-house and independent, have been coming up with many fresh titles, as well as games of the past, offering the option of playing them in the comfort of your home or on the go (the Nintendo Switch Lite is a portable-only version).
When you buy the Switch, upon unboxing, you will find the following parts in the package:
The tablet that measures 4" X 6.8" X 0.5".

A pair of joysticks called Joy-Con controllers (right and left).

A Joy-Con grip that holds the controllers similar to a typical gamepad.

A couple of Joy-Con wrist straps.

A Dock.

A USB-C wall adapter.

An HDMI cable.
To keep the console ventilated and cool, it has a fan grille located at the top side of the tablet. In addition, the Switch can hold 32GB of internal storage, but you can attach a microSD card that can store up to 2TB.
The Switch's 1,280 X 720 resolution screen is bright and crystal-clear, with vibrant colors. While not as sharp as some modern phones and tabs, it's pretty impressive for a portable gaming device or console. 
Switching the Nintendo Switch from one form to the other is a breeze. Once you remove the tablet from its Dock, the screen will turn on automatically. When you slide the right and left Joy-Cons, they will also automatically connect and pair with each other. 
How to Connect Your Nintendo Switch to a TV Using a Dock
Holding the console in hand-held mode makes it feel pretty large, but it's sturdy and comfortable. However, with both Joy-Cons attached to the right and left, it measures 9.4" wide; therefore, you need a gigantic pocket to fit. But it can fit most bags and backpacks pretty easily. 
Why Connect the Switch to a TV Wirelessly?
The Nintendo Switch Dock is very convenient to use, and you just need to plug it and put your Switch in to start gaming with the display on the TV. But what happens if you don't have the Dock? It might be missing or broken, or you forgot to bring it with you. If you still want to play it on a TV, you need to figure out how to connect your Nintendo Switch to the TV without the Dock.
You might be wondering why you cannot directly cast your Nintendo Switch screen to the TV, considering many modern devices these days are interconnected wirelessly. It seems that it's not the case for the Switch; as the saying goes, "You can't have everything in life".
You can connect your Nintendo Switch using a simple USB C to HDMI cable, but that can hardly be considered wireless. A bit more wireless option, but still not fully wireless, is using an HDMI kit. The following section tells you how to do that.
Connecting the Switch to a TV Using a Wireless HDMI Kit
Most people associate HDMI with a wired transmission. However, HDMI can transmit wirelessly, and many people don't realize that the technology has been around for a decade. Today, you have a variety of HDMI kits you can buy, but quality devices don't come that cheap.
A standard wireless HDMI kit has two parts:
The HDMI Transmitter – it sends audio/video signals from an instrument.

The HDMI Receiver – it receives audio/video signals from the HDMI Transmitter and sends them to a TV or other displays like monitors, projectors, and many more.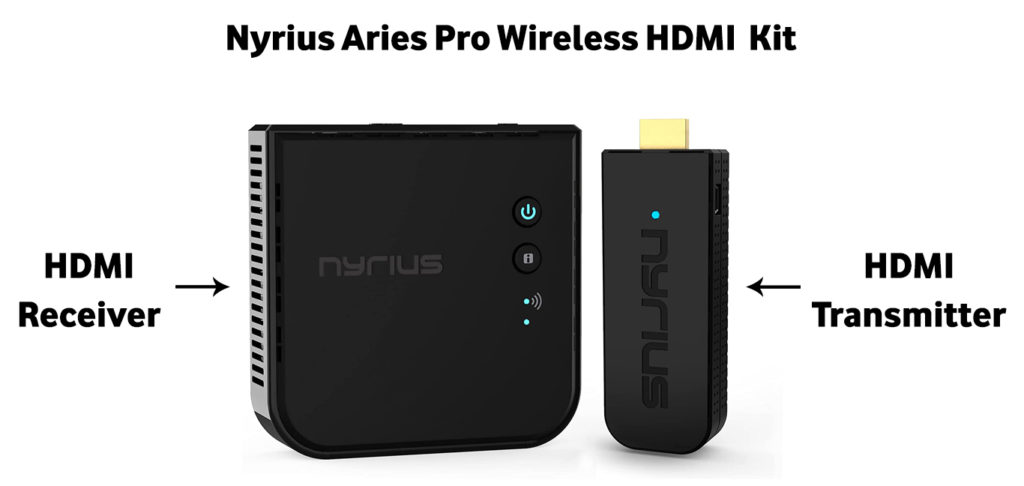 It's pretty simple to set up the connection, but you need to set it close to a power source so that you can hook up the HDMI wireless transmitter. Follow these steps to connect a Nintendo Switch to a TV wirelessly:
Plug the HDMI wireless receiver into a power source and connect it to the TV via HDMI. 
Plug the HDMI wireless transmitter into a power source that is close to the Nintendo Switch.
Link the USB C to the HDMI adapter to your Nintendo Switch.
Link the USB C to the HDMI adapter to the HDMI transmitter's HDMI input via an HDMI cable.
The wireless transmitter and receiver should pair automatically. If they don't, pair them manually.
You should now see your Nintendo Switch on the TV screen, and you can enjoy your game on the big screen.
Using Wireless HDMI Kit to Play Nintendo Switch
Final Thoughts
With its dual functions, Nintendo Switch proves to be a great option. You can play games while holding it or on a TV. If you want to play games on a TV but you don't have the Dock, you can still connect wirelessly without it. If you don't know how to set up the connection, you've come to the right place.
In this post, we have shown you how to connect Nintendo Switch to a TV wirelessly, without the Dock. As you can see, you need additional equipment to make it work, but the advantage is that the equipment is universal, and it can also connect other devices to a TV.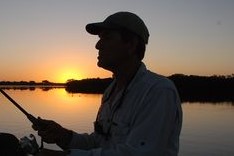 Hey, I'm Jeremy Clifford. I hold a bachelor's degree in information systems, and I'm a certified network specialist. I worked for several internet providers in LA, San Francisco, Sacramento, and Seattle over the past 21 years.
I worked as a customer service operator, field technician, network engineer, and network specialist. During my career in networking, I've come across numerous modems, gateways, routers, and other networking hardware. I've installed network equipment, fixed it, designed and administrated networks, etc.
Networking is my passion, and I'm eager to share everything I know with you. On this website, you can read my modem and router reviews, as well as various how-to guides designed to help you solve your network problems. I want to liberate you from the fear that most users feel when they have to deal with modem and router settings.
My favorite free-time activities are gaming, movie-watching, and cooking. I also enjoy fishing, although I'm not good at it. What I'm good at is annoying David when we are fishing together. Apparently, you're not supposed to talk or laugh while fishing – it scares the fishes.