The Philips brand is synonymous with the production of high-quality and reputable consumer electronics. It has been in the business of producing electronic products and lighting for more than a hundred years. Now focusing on health technology, but you can still be a proud owner of a Philips TV. Supposed you lost the remote, would you know how to connect Philips TV to Wi-Fi without remote? 
If the answer is no, you should read through this post. You will find various methods that will help you get a Wi-Fi connection. We have prepared detailed steps on how to do it. Let's get started right away.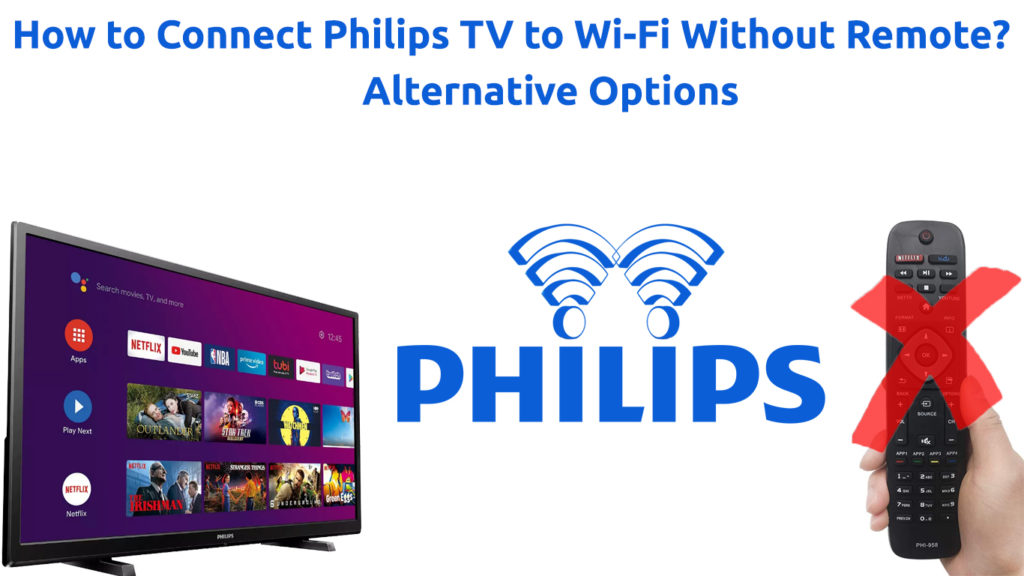 Physical buttons have been disappearing from many electronic devices, including TVs, especially in recent years. Luckily you still have some buttons placed on the sides or bottoms of the thin TV panel. These are the essential buttons, such as the Power switch, channel changing button, and volume buttons. No doubt, it's very limited, and you cannot open the apps on the TV, but you can at least operate the primary functions of the TV.
However, no buttons can work if the child lock is enabled. You can perform one of these two methods to disable child lock:
Press and hold the Power switch for about five seconds – it will release the child lock.

Pull the power plug. After a minute, plug it back in, and you can now use all the physical buttons on the TV.
---
Note: This method will only work on some Philips TV models. It will mostly work on older Philips TVs with a dedicated Menu button, volume buttons, and channel buttons. If your TV has only two buttons (power and reset), then you can't use physical buttons on the TV to connect to Wi-Fi.
---
Still working with the physical buttons, you can access the menu using the following steps:
Press the Volume up and Volume down buttons simultaneously (or press the Menu button if there is one).

Now you can navigate the TV Menu with the P+ and P- buttons. 

Navigate further using the Volume up and down buttons. 

Look for Network Settings and, within the Network Settings, look for Wi-Fi settings. Find your Wi-Fi network and try to connect to it. Entering the password will take longer since you will probably have to use CH+ and CH- buttons. 

Press the Volume up and down buttons together to get back to the Main Menu.

To exit the Menu, again press the same Volume buttons simultaneously. It's like the 'Back' button. 
Wired Keyboard/Mouse Option
If you have a USB keyboard or mouse, you can attach it to one of the available USB ports on the Philips TV and connect it to Wi-Fi. The following steps will get you to it:
Attach the keyboard/mouse to the TV using a USB cable and plug it in the Philips TV's USB port.

Use your keyboard or mouse to navigate through Menu. 

Go to Settings > Network > Connect to Network.

Click on your network's SSID and type in the password.

Your Philips TV will connect to your Wi-Fi in a few seconds. You can use the keyboard/mouse to operate your TV. 
Wireless Keyboard/Mouse Option
It's so much easier if you have a wireless keyboard and mouse. A cheap mini keyboard is adequate if you cannot find a regular wireless keyboard. Mini keyboards have a Bluetooth dongle so that you can plug them into the USB port on the TV. When you're connected, follow the same steps explained above.
Ethernet Cable Option
If there is no keyboard/mouse around, you can use the Ethernet cable. We're aware that this method doesn't explain how to connect your TV to Wi-Fi, but if your TV has an Ethernet port, this is also a viable option. After all, the Ethernet connection can deliver a faster, more stable, and more secure internet connection. These are the steps to take:
Get a Cat 6 or Cat 8 standard ethernet cable to connect your Philips TV to the router.
Plugin one end of the ethernet cable to your Philips TV's LAN port and the other to the router.
Your Philips TV will connect to your TV the moment you turn it on. From there, you can use the keyboard or the smartphone app to control your TV. Just download and install the app or connect the keyboard/mouse.
Once you have control over your TV, you can navigate through settings, go to Network Settings, find available Wi-Fi networks, and connect to your Wi-Fi.
After that, you can unplug the cable. 
Using TV Remote App
You can download and install the Philips TV Remote App available in Google Play Store and App Store. Or you can use some third-party remote app compatible with your Philips TV. After installing it, you can use your smartphones or other devices to connect your Philips TV to Wi-Fi without remote. There are two options – using Wi-Fi or IR blaster (IR Blaster can also work on non-smart TV).
Using Wi-Fi Network Mode
If you're going to use Wi-Fi Network mode, you will need two phones – one with the app installed on it and one to set up a hotspot. 
These are the steps to follow:
Install Philips TV Remote App on the first phone.
Set up a Wi-Fi hotspot on the other phone. The name and password of the hotspot have to match the name and password of your TV's last known network. The whole idea behind this is to make your TV connect automatically to the Wi-Fi. The only way for your TV to connect to Wi-Fi automatically is to already have the network name and password saved in its memory. 
Once your Philips TV connects to the Wi-Fi hotspot, you can also connect your phone (the one with the Philips Remote app) to the same hotspot. 
Use the app to navigate through settings and find available Wi-Fi connections. Connect the TV to the Wi-Fi network of your choice. Your TV will connect in a few seconds.
You will lose control over your TV because your TV is now connected to another Wi-Fi network. That's exactly what we wanted. You just need to disconnect from the hotspot and connect your phone to the same Wi-Fi network. Once you connect to Wi-Fi, you will again have control over your TV.
Using the IR Blaster Mode
IR blaster mode is the option available on some third-party remote apps compatible with Philips (like TV Remote for Philips). 
Recommended reading:
Steps to follow:
Download and install the Philips TV Remote App on your phone.

Select IR Blaster instead of Wi-Fi.

Turn on your Philips TV by pressing the Power button on the app.

With the infrared IR blaster built-in in your phone, you can utilize the phone like how you use the TV remote.

If your phone has no built-in IR blaster, you can buy a separate IR blaster to attach to your phone. 
---
Note: This method assumes that your smartphone has a built-in IR blaster. The only problem is that not all smartphones have this feature. In fact, the majority of modern smartphones don't have a built-in IR blaster. The only modern smartphone sold in the US with a built-in IR blaster is TCL Pro 10. Some Huawei and Xiaomi phones also have built-in IR blasters (but they are not officially available in the US).
---
FAQ
Q: Is there an official Philips TV Remote App?
A: Philips has a dedicated app for its TVs. It's not a great app, but it's usable. Here's the link. You can also use various third-party tv remote apps.
Q: Can I use my phone to control and watch my Philips TV?
A: Yes, but you need to download and install the Philips TV Remote app on your phone. Then, you can use it as a substitute for the real Philips TV remote.
Q: Why my Philips TV cannot connect to Wi-Fi?
A; There could be various reasons why you cannot do that. One of the fixes is to try to restart the router and modem. Also, it's good to check the cables to see if there is any damage or loose connections. 
Q: Can I link iPhone to my Philips TV?
A: Yes, you can link it to your Philps TV, but you must utilize the same Wi-Fi network. You can also mirror your iPhone (also iPad and iPod touch) on your smart TV. 
Conclusion
That's it. You have already found out the various methods to connect your Philips TV to Wi-Fi without a remote. In short, your Philips TV remote is expendable after all. It's not the end of the world if you lose it. If you happen to lose it, go through the step-by-step guide that we have laid out for you, and find the best alternative. As you have seen, connecting your Philips TV to Wi-Fi is possible, even without the remote. It just requires a little bit of creativity.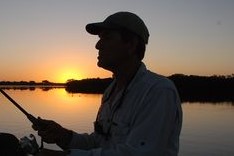 Hey, I'm Jeremy Clifford. I hold a bachelor's degree in information systems, and I'm a certified network specialist. I worked for several internet providers in LA, San Francisco, Sacramento, and Seattle over the past 21 years.
I worked as a customer service operator, field technician, network engineer, and network specialist. During my career in networking, I've come across numerous modems, gateways, routers, and other networking hardware. I've installed network equipment, fixed it, designed and administrated networks, etc.
Networking is my passion, and I'm eager to share everything I know with you. On this website, you can read my modem and router reviews, as well as various how-to guides designed to help you solve your network problems. I want to liberate you from the fear that most users feel when they have to deal with modem and router settings.
My favorite free-time activities are gaming, movie-watching, and cooking. I also enjoy fishing, although I'm not good at it. What I'm good at is annoying David when we are fishing together. Apparently, you're not supposed to talk or laugh while fishing – it scares the fishes.