If you're reading this article, you probably already own an Xfinity gateway or you're considering subscribing to Xfinity and wondering what options you have. It's not uncommon for ISP (Internet Service Provider) subscribers to want different options.
So, even though a gateway has a built-in router, you might want to know how to connect your router to the Xfinity gateway. In this article, we're going to talk about Xfinity and its equipment, discuss what a gateway is, what bridge mode is, the reasons to use your own router with your Xfinity gateway, and how to connect the router to Xfinity Gateway.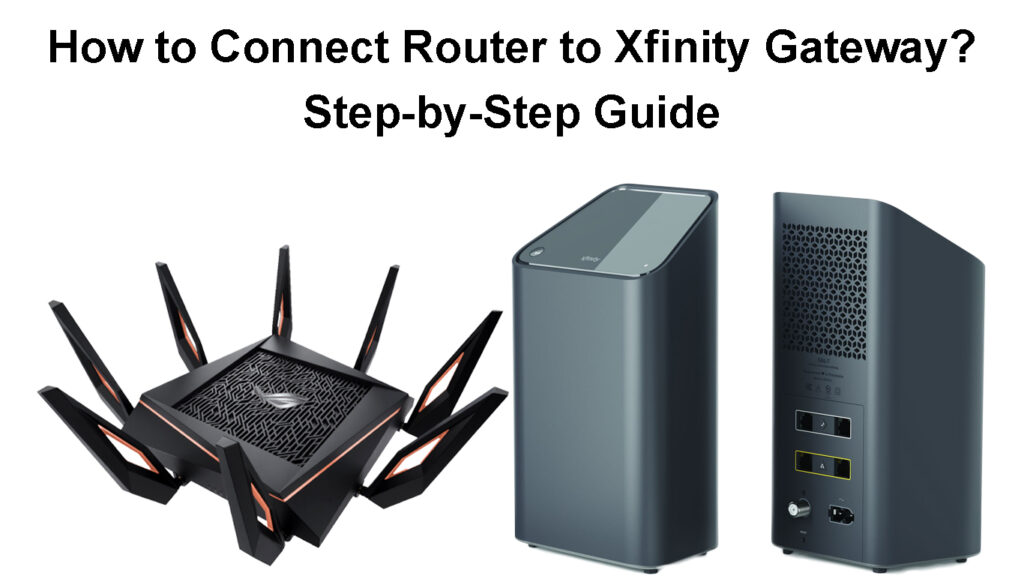 What Is Xfinity?
Xfinity is a company that offers TV, phone, and internet services. Xfinity's Internet is fast and reliable. The xFi gateway internet package ranges from 400 Mbps to 6000 Mbps as they advertise on the website.
Their basic internet access package available in most places costs $30/month and provides you with a 75Mbps speed. The maximum speed for most areas is about 1000Mbps. If you opt for Xfinity, it's good to pick a holistic plan to cut costs.
Xfinity is the largest cable broadband provider in the US. They provide all the equipment necessary to support their services. Also, they recommend upgrading your gateway every three years to get the most benefits.
Xfinity Internet Service Review
What Is the Xfinity xFi Gateway?
The Xfinity gateway, like any other gateway, is a modem/router combo. It provides a wired internet connection, broadcasts a Wi-Fi network, and has integrated security features.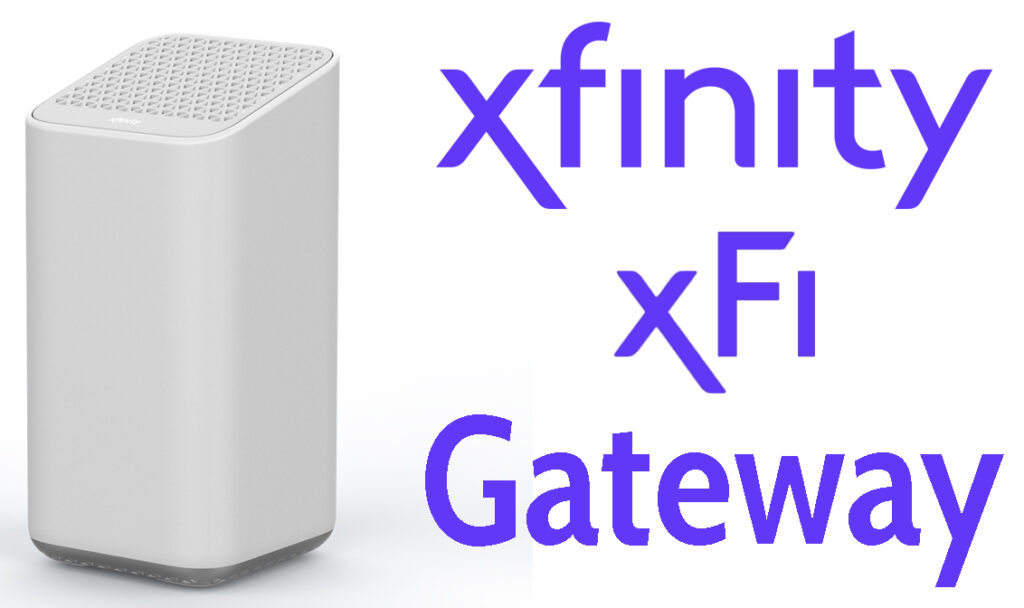 Xfinity secures the network with xFi Advanced security. It allows you to set up a second Xfinity hotspot network. Xfinity also provides parental controls, Wi-Fi management tools, and regular updates to improve control, speed and security.
Setting Up Xfinity Gateway
https://www.youtube.com/watch?v=Ej_xjqCoj5s
You can download the Xfinity app, and use it with Android, Mac, Windows, or iOS. This app is the easiest way to manage the entire Xfinity experience, upgrade, pay the bills, view your plan, and contact customer support.
Xfinity App Overview
Do I Need to Use a Router With an Xfinity Gateway?
As we have already mentioned, a gateway is a modem/router combo. So, there's actually no need to connect another router to an xFi gateway. However, there are reasons to do so after all:
Improved security

: A modem + router network configuration means that you have two devices standing in the way of your phone,

laptop

, PC, etc. This is bad news for anyone who might have ill intent toward you.
Configuration flexibility

: You can configure both your modem and your router with various options. The fundamental difference is that you'll get more configuration features in two devices.
Better coverage

: The reason there are so many routers on the market is they provide a different network range, signal strength, speed, etc. So, the

xFi gateway might have a shorter range than your router

.
Router/Modem Combo Vs. Separate Modem and a Router
How to Connect Router to the Xfinity Gateway?
If you're planning to connect a router to your xFi gateway, it's not important where you place the gateway because it's only going to act as a modem. Turn on your Xfinity gateway and wait for the indicator lights to become solid.
Plug one end of the Ethernet cable into one of the yellow Ethernet ports on your Xfinity gateway.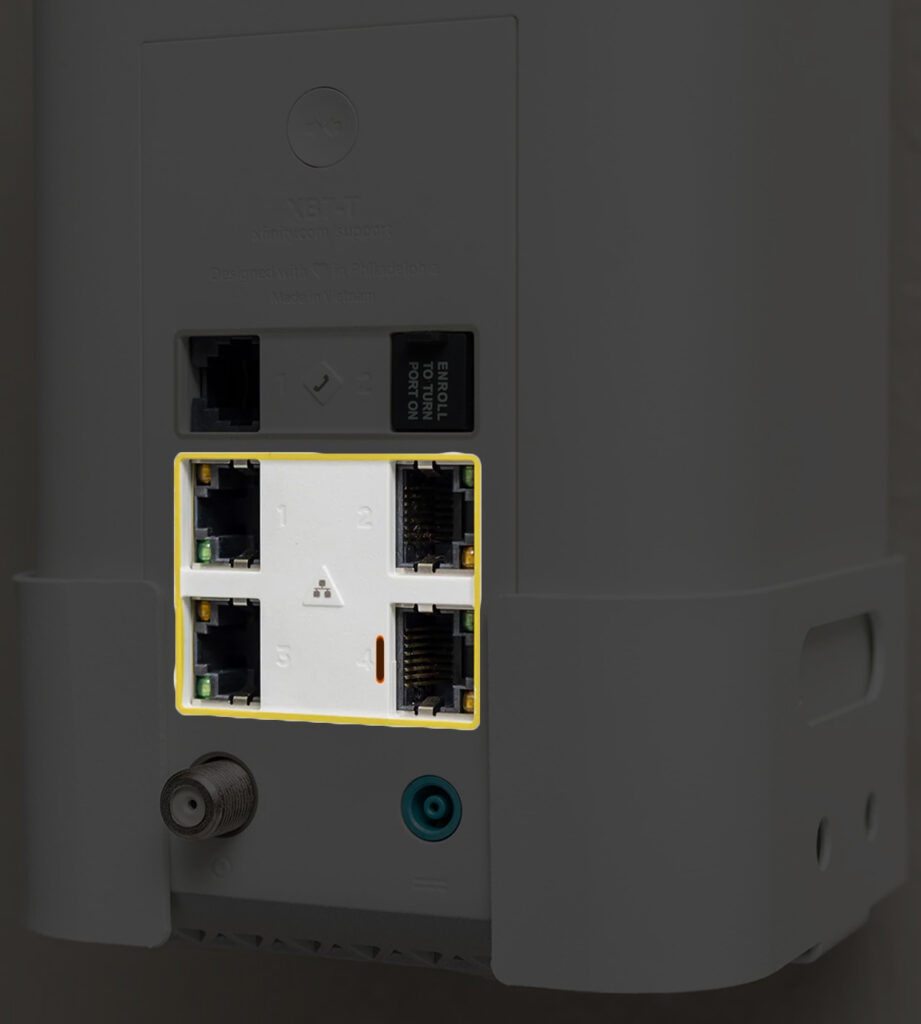 You need to plug the other end of the Ethernet cable into your router. Make sure that the ethernet cable is properly connected.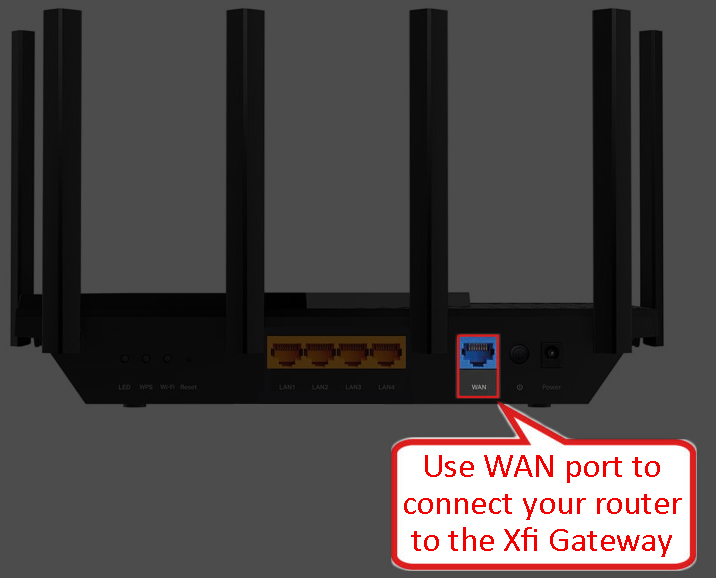 Turn on the router and wait until all indicator lights become solid. Now, we need to enable Bridge mode on our gateway. Bridge mode disables the NAT (Network Address Translation) function of your Xfinity gateway, so it essentially becomes a modem.
With bridge mode enabled, you can manage your account with the Xfinity app, but you won't be able to access all features. Also, you can connect only one device. In bridge mode, the gateway is a modem and provides internet access to one device only (your router).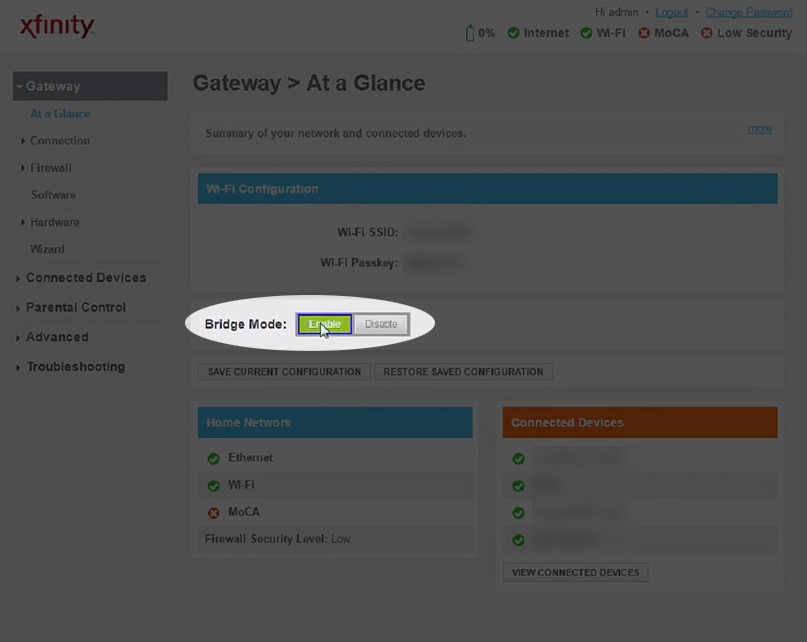 How to Enable Bridge Mode on the Xfinity Gateway?
Bridging is a term used to describe joining two networking devices to create a unique combined communication link. The bridge is usually formed between the modem and the router, or two routers.
Bridge Mode Explained
To enable the bridge mode:
Connect your

laptop to the xFi

gateway using an

Ethernet cable

.
Open the web browser and type

10.0.0.1

in the address bar.
From the left pane, select the

Gateway

option, and then select

At a Glance

.
The

OK

button will appea

r

on the screen. Click on it.
If your Xfinity doesn't

restart automatically

,

restart it manually

by holding a

restart button

for a few seconds.
Turn off the Xfinity gateway and

connect the router

to it with an

Ethernet cable

.
Turn on the gateway and the router, and check if you have an internet connection.
How to Enable Bridge Mode on Your Xfinity Gateway
Conclusion
Xfinity, as an ISP, is a superb choice because it has so many plans available, and the prices are competitive. The main perk of their offer is that you can create your personal plan. However, their xFi gateway might not be the best solution for everyone.
So, now you know how to connect your router to an Xfinity gateway, and you understand the reasons people do things like this. Finally, you've learned how to enable bridge mode on your xFi. If this doesn't help, contact Xfinity support, they might have a solution.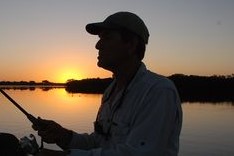 Hey, I'm Jeremy Clifford. I hold a bachelor's degree in information systems, and I'm a certified network specialist. I worked for several internet providers in LA, San Francisco, Sacramento, and Seattle over the past 21 years.
I worked as a customer service operator, field technician, network engineer, and network specialist. During my career in networking, I've come across numerous modems, gateways, routers, and other networking hardware. I've installed network equipment, fixed it, designed and administrated networks, etc.
Networking is my passion, and I'm eager to share everything I know with you. On this website, you can read my modem and router reviews, as well as various how-to guides designed to help you solve your network problems. I want to liberate you from the fear that most users feel when they have to deal with modem and router settings.
My favorite free-time activities are gaming, movie-watching, and cooking. I also enjoy fishing, although I'm not good at it. What I'm good at is annoying David when we are fishing together. Apparently, you're not supposed to talk or laugh while fishing – it scares the fishes.