Optimum is one of the top Internet Service Providers (ISP) in the US. The company started operating in the 1970s, providing cable TV service utilizing copper cable technology. Through the years, Optimum has kept modernizing and expanding its services, like adopting fiber optic technology and offering more TV channels.
Other than TV services, Optimum also provides internet plans via both cable and fiber technologies. When you subscribe to one of its internet plans, you will have access to millions of Wi-Fi hotspots available across the nation at no additional cost.
Connecting to Wi-Fi hotspots just got easier these days. In this post, we'll show you how to connect a smart TV to an Optimum Wi-Fi Hotspot. Read on to find out how to do it.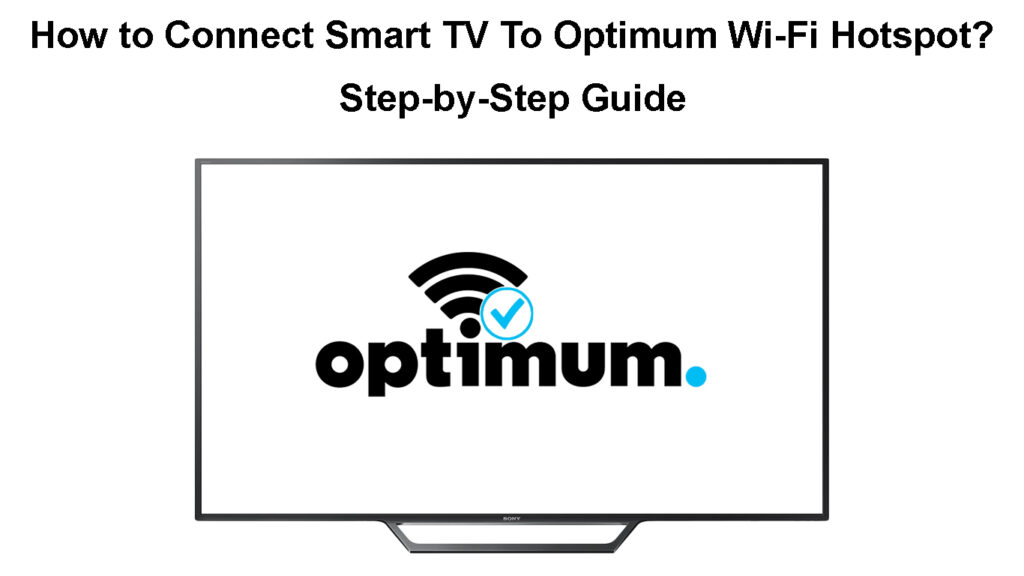 Optimum Hotspots
Home Wi-Fi networks are pretty common, and you can't deny how convenient it is to have internet access anywhere at home. But what happens when you leave home? Of course, you can still use cellular on your mobile devices, but how much would you like it if you could carry your home Wi-Fi wherever you go?
Apparently, ISPs know your needs and most providers now offer Wi-Fi hotspots to their customers. So does Optimum – it offers free access to its subscribers to about two million Wi-Fi hotspots. You can find these hotspots near shops, shopping complexes, rail or bus stations. If you're an Optimum internet service customer, you might be lucky if you stay close to one of its Wi-Fi hotspots.
Connecting Smart Tv To Optimum Hotspots
If you want to connect your smart TV to the Optimum hotspot, grab your TV remote and follow these instructions:
Navigate to Settings by selecting the gear-like settings icon on the left of your smart TV screen.
Next, select General Settings.
Now you can check the Network Status, or you can directly Open Network Settings.
Then you'd see two options – Wireless and Wired network. Choose Wireless (for Wi-Fi).
You will see a list of Wi-Fi networks on the next screen.
Look for either 'optimumwifi,' 'AlticeWiFi,' or 'cableWiFi.'
Open an internet browser on your smart TV and go to the login page of Optimum Wi-Fi.
Key in the credentials when prompted to sign in.
Additionally, you can register your TV for Automatic Sign-in so you don't have to enter your credentials every time you connect to Optimum Wi-Fi hotspots.
Connecting Smart TV to Optimum Wi-Fi Hotspot
Frequently Asked Questions
Question: Is it safe to use Optimum Wi-Fi?
Answer: Optimum Wi-Fi hotspots may be convenient since they appear to be almost in every corner of the nation. However, it's not 100% safe to use them, even though you may see the lock icon next to the Wi-Fi hotspot name on your device, which means your connection is encrypted. We would also recommend the usual practice to protect your device and data – using a strong password, regularly updating your device software, and engaging a VPN (Virtual Private Network) if you have the budget. Using a VPN will make you invisible, which provides rigid protection against malicious intruders.
Question: Where should I discover the Optimum Wi-Fi hotspots?
Answer: Their locations are widespread – you can find Optimum hotspots at shopping arcades, transport stations like bus stops, train stations, and airports. You can also track down a spot using the map available online.
Question: How much does it cost to join an Optimum Wi-Fi hotspot?
Answer: It's free to join the hotspot if you subscribe to one of Optimum's internet plans. Otherwise, it's not available to the general public.
Question: What to do if you have problems connecting to the Optimum Wi-Fi hotspots?
Answer: There are several methods:
The easiest and fastest way to troubleshoot it is to restart your device. Switch it off and pull out all the plugs. Please wait for a while and reconnect all the cables and switch it back on.
If that doesn't work, check your device for a software update. Make sure you have updated it to the latest software version. Then repeat the connection processes.
Maybe your device is too far away from the hotspot. Try to move closer to get a better signal.
Note: You cannot do anything if the Optimum Wi-Fi hotspot has an outage.
Question: Is there a way to boost the Optimum hotspot's signal?
Answer: Yes, luckily, you can try doing these:
Reboot your device/computer.
Clear the internet cache on the browser.
Block the ads with an ad blocker.
Reboot your router and modem.
Get a higher-tier internet package.
Conclusion
Two million Optimum Wi-Fi hotspots across the United States are too good to be true. If you have Optimum's internet plan, you should take advantage of the abundant Wi-Fi hotspots. It's nice to have free Wi-Fi when you're on the move, and chances are you will find an Optimum Wi-Fi hotspot at crowded and popular spots in major cities nationwide.
It's even better if you live in an area where you can get an Optimum Wi-Fi hotspot signal right from the comfort of your TV lounge. This post guides you on how to connect your smart TV to Optimum Wi-Fi hotspots in just a few simple steps. In case the guide doesn't work, we've also included some troubleshooting tips to fix common problems regarding the connection to Optimum Wi-Fi hotspots.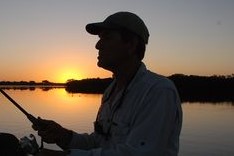 Hey, I'm Jeremy Clifford. I hold a bachelor's degree in information systems, and I'm a certified network specialist. I worked for several internet providers in LA, San Francisco, Sacramento, and Seattle over the past 21 years.
I worked as a customer service operator, field technician, network engineer, and network specialist. During my career in networking, I've come across numerous modems, gateways, routers, and other networking hardware. I've installed network equipment, fixed it, designed and administrated networks, etc.
Networking is my passion, and I'm eager to share everything I know with you. On this website, you can read my modem and router reviews, as well as various how-to guides designed to help you solve your network problems. I want to liberate you from the fear that most users feel when they have to deal with modem and router settings.
My favorite free-time activities are gaming, movie-watching, and cooking. I also enjoy fishing, although I'm not good at it. What I'm good at is annoying David when we are fishing together. Apparently, you're not supposed to talk or laugh while fishing – it scares the fishes.