TiVo is a kind of modern digital video recorder (DVR). It was manufactured by the American company Xperi. The first TiVo model was introduced in 1999.
This video recorder has the ability to show TV programs, the ability to record series and movies, it also has the option to search for content by specific keywords. In addition to America, TiVo is also present in foreign markets (England, Australia, Spain, New Zealand …).

To get the most out of your TiVO, you need to connect it to the Wi-Fi. That's exactly what this article is about. Take a few minutes to read this article and learn how to connect TiVO to a Wi-Fi network.
Should You Use Wired or Wireless Connection for Your TiVo?
TiVo devices support both types of connection – wired (Ethernet cable) and wireless. It is important to know which type of connection is best for the specific action you want to perform.
For example, in the case of streaming from other TiVo devices, it is best to use a wired connection (using an Ethernet cable or MoCA).
Recommended reading:
In the case of streaming or downloading shows to other mobile devices (iOS/Android devices), a good choice is to use a wireless connection. The wireless connection does not always deliver the highest speed, so it is not recommended for streaming between TiVo boxes. The good thing about the wireless connection is that you don't have to stretch cables that can be annoying and space-consuming.
The main topic of this article is connecting TiVo boxes to Wi-Fi. Below, you can find a complete guide for this procedure.
Things You Need to Know Before You Start Connecting TiVo Box to Wi-Fi
If you choose the Wi-Fi connection method (or any other), know that you always have the option to later choose another type of connection that will suit you best at that moment.
The higher the speed of your internet – the better the performance of your TiVo. In other words, a

wired connection is the preferred option

.

How to Connect TiVo to a Wi-Fi Network (Initial Setup)
During the initial setup of the TiVo box, among other things, you need to set the way of connecting to the Internet.
During the initial setup, the message "Select network connection type" will appear. You need to select "Wireless".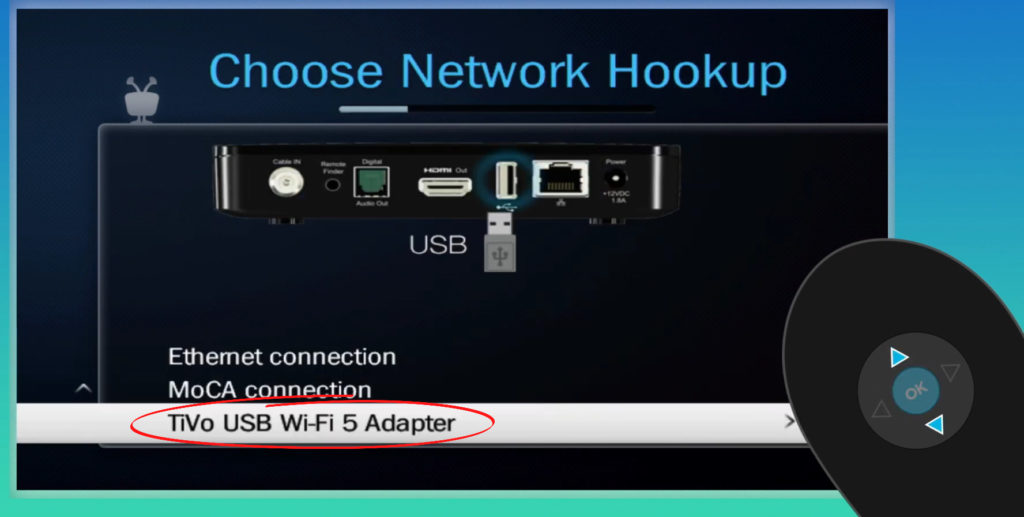 TiVo Mini with TiVo USB Wi-Fi 5 Adapter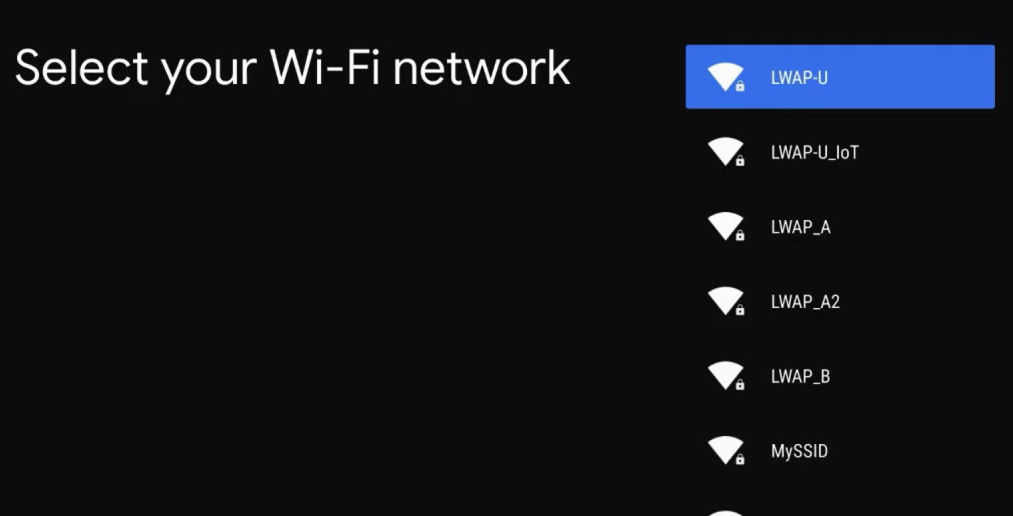 TiVo Stream 4K (Android OS)
Changing Connection Type from Ethernet to Wi-Fi
As we have already mentioned, if you use a wired connection, you can always change it and set up a wireless connection. Here's how to do it:
If you're using TiVo Mini, you will need to get a USB Wi-Fi adapter first. Other TiVo devices support Wi-Fi without additional equipment.
Once you've got the right Wi-Fi adapter, plug it into the USB port on your TiVo box (located on the back).
Using the remote control that came with your TiVo box, find and select the "Settings" option.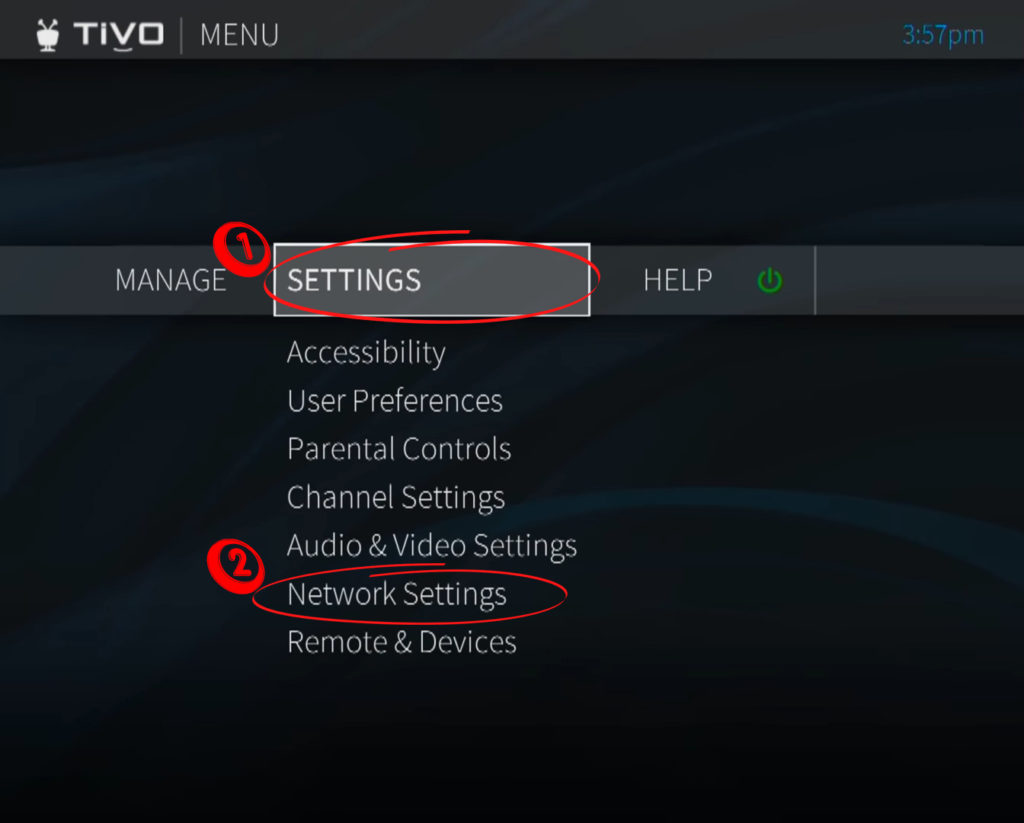 In this step, find and select the "Change Network Settings" option.
Select "Connect using Wireless".
Available networks will now appear.
Find and choose your network (the one you want to connect your TiVo to).
Note: In case your home network does not appear in the list of available Wi-Fi networks, there might be a problem with your TiVo or with your network. The most common reasons are:
Your TiVo is out of range.
After you have selected your network from the list of available networks, enter the password for it.
Your TiVo should now be connected to your Wi-Fi network. Enjoy!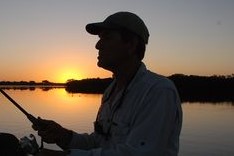 Hey, I'm Jeremy Clifford. I hold a bachelor's degree in information systems, and I'm a certified network specialist. I worked for several internet providers in LA, San Francisco, Sacramento, and Seattle over the past 21 years.
I worked as a customer service operator, field technician, network engineer, and network specialist. During my career in networking, I've come across numerous modems, gateways, routers, and other networking hardware. I've installed network equipment, fixed it, designed and administrated networks, etc.
Networking is my passion, and I'm eager to share everything I know with you. On this website, you can read my modem and router reviews, as well as various how-to guides designed to help you solve your network problems. I want to liberate you from the fear that most users feel when they have to deal with modem and router settings.
My favorite free-time activities are gaming, movie-watching, and cooking. I also enjoy fishing, although I'm not good at it. What I'm good at is annoying David when we are fishing together. Apparently, you're not supposed to talk or laugh while fishing – it scares the fishes.