You are staying in a hotel, enjoying your vacation, when, suddenly, you realize you don't have internet access! Can you connect to a hotel's Wi-Fi using your iPad? How do you log into the hotel's network? Today, we're providing you with a thorough guide on connecting to a hotel's Wi-Fi on your iPad and clearing up any doubts you might have about joining the hotel's wireless network as a guest!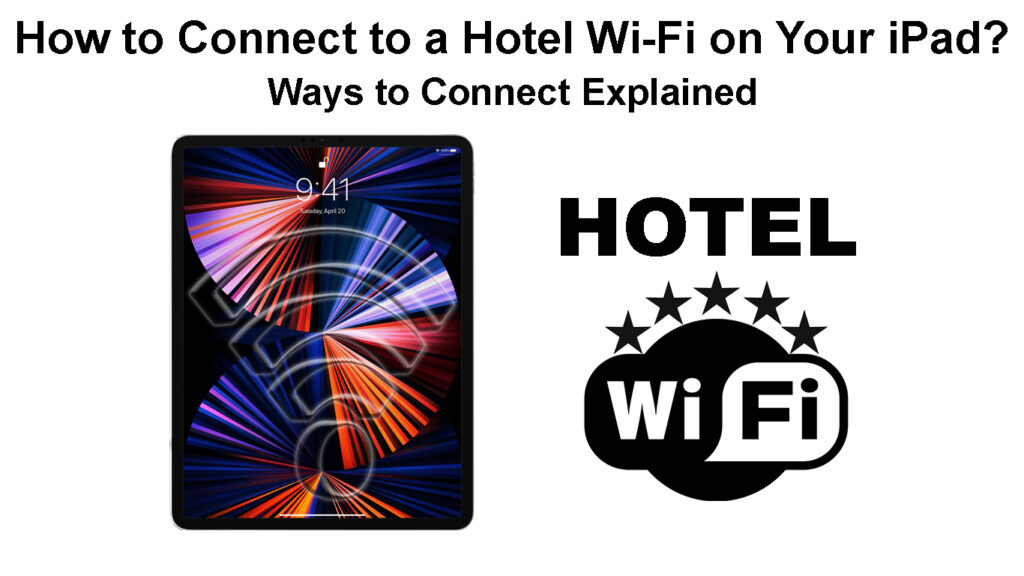 Is It Possible to Connect to a Hotel Wi-Fi on an iPad?
The short answer is yes! You can connect to a hotel wireless network using your iPad. The hotel Wi-Fi works in the same way as any other. So, if you can connect to a wireless network using your iPad, you can connect to the hotel's Wi-Fi as well.
How to Connect to a Hotel Wi-Fi on Your iPad
Regardless of the type of network or your location, the process of connecting your iPad to Wi-Fi is the same. Thus, you can go through the same steps you would have gone through if it was any other network.
Your first step will be going to Settings. Then, you should tap on Wi-Fi. In this section, you'll be able to turn the Wi-Fi on. As soon as this feature is on, your iPad will automatically start searching for available wireless networks. The tablet will detect both public and private networks around you.
Connecting iPad to Wi-Fi – Step-by-Step Instructions
When your iPad detects a hotel's Wi-Fi network, you'll simply need to tap on it to join. If the network has a password, you'll have to enter it to gain access to the internet. Once you do, the hotel's wireless network will move to the top of your list, right below the Wi-Fi option. It will have a blue checkmark next to the name.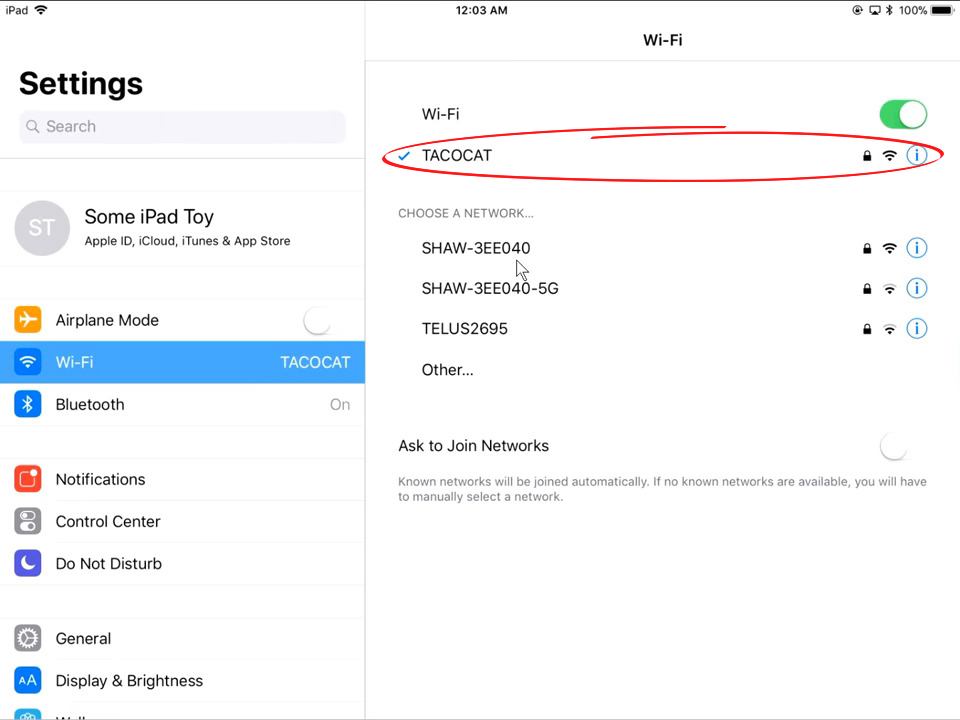 Finding Hotel's Wireless Network Password
If the access to the hotel's Wi-Fi is protected with a password, you'll need that password to gain internet access. There are a few ways to find the Wi-Fi password in a hotel.
Method 1: Asking the Person Working at the Front Desk
The first method is by simply asking a concierge at the front desk for the password. You'll likely have to show your room key as proof that you are a guest at the hotel.
In case access to the internet is among the free amenities that come with the room, the concierge has to give out the wireless password to any guest that asks for it. So, this method of obtaining a password is the easiest one as it will certainly get you access to the internet.
If for some reason, you can't go to the front desk, you can use a phone in your room to contact reception. The person working there will know you're a guest at the hotel as you'll be calling from the room. Thus, they'll likely give you the Wi-Fi password without any questions. You should make sure to write down the password they tell you, especially if it's a bit longer.
Method 2: Looking Around the Room
Most hotels have a reception that works 24/7. In case yours doesn't, it may be a bit harder to get a wireless password outside of working hours.
If you're unable to reach reception, you should look around the room to see if the wireless network password is written somewhere. In most cases, the password will be written on the pages of a hotel's brochure or the room service menu.
You may even find a separate paper with only the hotel Wi-Fi name and the password written on it. The paper may be a smaller one, so you should carefully examine the desk and the nightstands in your room to find it.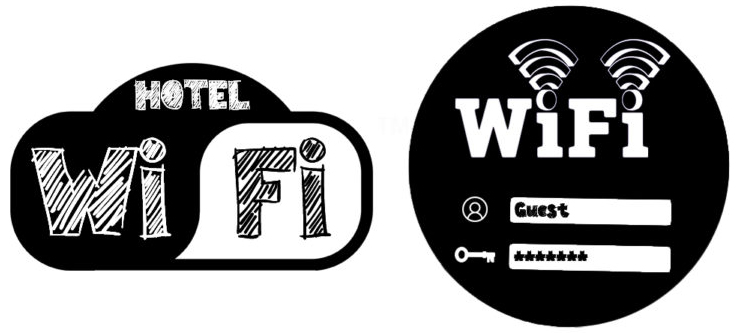 Method 3: Downloading an App
There are many apps designed to help you gain access to wireless networks of popular establishments. They work in different ways. Some will kind of hack the Wi-Fi network, while others simply have a list of previous passwords that the establishment used, taken from previous guests.
Many of these apps are actual scams, which is why you should be careful when downloading. You can choose one or two based on the user reviews, and test them out to try to get a password to a hotel's Wi-Fi network.
Connecting to a Hotel Wi-Fi Using a Login Page
Some hotels have an open Wi-Fi network you can connect to. However, once you do, you'll have to enter a username and password to gain access to the internet.
The login splash screen is pretty common in hotels. They can be a useful way to track and manage internet usage in the establishment. Access to these kinds of networks works pretty much the same as with any other network. But, instead of using the password while you're connecting to a network, you're supposed to type it in once the splash screen appears.
The main difference between these two types of networks with restricted access is the username you'll likely have to enter if the login screen appears. The username will be given to you when you're getting the password.
A lot of hotels have different usernames for different floors and, in some, every room will have its own username. Thus, you likely won't be able to use other guests' credentials.
In addition, this kind of login usually helps the hotel to restrict unlimited access to the internet, making the connection more stable. So, you probably won't be able to connect multiple devices to the same network.
Triggering the Login Splash Screen
As soon as you connect to the hotel Wi-Fi, a pop-up screen should appear asking you to enter your login credentials. If it doesn't you can go to Safari or your preferred browser and try to visit a website. The splash screen will likely appear then.
In case that doesn't work, you may have to go to the settings again and visit the Wi-Fi section. There, you can click on the hotel's Wi-Fi and choose to Forget the network. Disabling the Auto-Join feature in that section can also be helpful. After a couple of minutes, you can connect to the Wi-Fi once again and wait for a few seconds to see if the pop-up login page appears.
How to Forget a Wi-Fi Network on an iPad
Lastly, you can perform a force restart on your iPad to remove any bugs that may be causing the issue. If you have an iPad with a Home button, you should hold it while you're holding the Top button. You can release them when the Apple logo appears
In case you own an iPad without the Home button, you'll restart the device using the Volume buttons and the Top button. You should first press the Volume Up button and quickly release it. Then, you'll need to do the same with the Volume Down button. You should then hold the Top button until you see an Apple logo on the screen.
How to Restart an iPad (iPad Pro 11)
Final Thoughts
As you can see, it's possible to connect your iPad to a hotel Wi-Fi network. As a matter of fact, the process is pretty easy and won't take more than a few seconds. If you're experiencing any issues with the hotel's Wi-Fi password or the splash login screen, we've got you covered. You should follow our quick guide and you'll get internet access on your iPad in no time!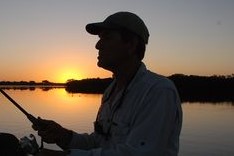 Hey, I'm Jeremy Clifford. I hold a bachelor's degree in information systems, and I'm a certified network specialist. I worked for several internet providers in LA, San Francisco, Sacramento, and Seattle over the past 21 years.
I worked as a customer service operator, field technician, network engineer, and network specialist. During my career in networking, I've come across numerous modems, gateways, routers, and other networking hardware. I've installed network equipment, fixed it, designed and administrated networks, etc.
Networking is my passion, and I'm eager to share everything I know with you. On this website, you can read my modem and router reviews, as well as various how-to guides designed to help you solve your network problems. I want to liberate you from the fear that most users feel when they have to deal with modem and router settings.
My favorite free-time activities are gaming, movie-watching, and cooking. I also enjoy fishing, although I'm not good at it. What I'm good at is annoying David when we are fishing together. Apparently, you're not supposed to talk or laugh while fishing – it scares the fishes.