Most of us might think that people don't read physical books anymore. While e-books have made their way on Amazon nowadays, many years ago, Amazon started by selling physical books online. Today, Amazon still sells physical books, but surprisingly, other mega-companies are striving in the book business by selling printed books.
Barnes And Noble is one of them. They still sell physical books, mostly via its brick-and-mortar outlets. In fact, Barnes and Noble maintains the most bookseller retail outlets in the U.S.A. Most of the outlets also serve Starbucks coffee.
In addition, it also provides free Wi-Fi at these outlets as a way to attract customers, much like how Starbucks offers free Wi-Fi to its customers. So, when you visit a Barnes And Noble outlet, you might wonder what their Wi-Fi is like and how to connect to it. Read on to find out more.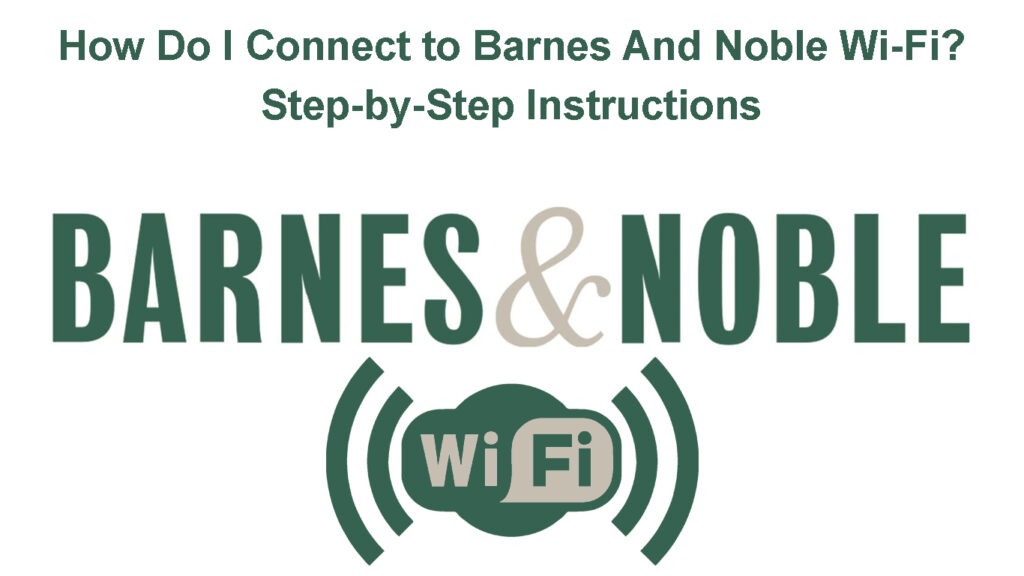 Is Barnes And Noble Wi-Fi Any Good?
For a start, Barnes And Noble joined forces with AT&T to provide Wi-Fi service at its outlets. As you already know, AT&T is one of the biggest telecommunications companies in the U.S.A, if not the world, and you can expect it to offer high-quality internet services, including Wi-Fi networks at Barnes And Noble's more than 700 outlets across the nation.
The best part is – Wi-Fi access is absolutely free of charge, and you can use it as long as you like. While the speed is only about 3 Mbps, it should be enough for basic internet use while hanging around at the store cafe. The company's strategy is to encourage its customers to spend more time at the stores. When they stay longer, they might be inclined to buy more books or buy other products and services that Barnes And Noble offers, including digital products and content.
Connecting to Barnes And Noble Wi-Fi via Laptop
Connecting via laptop is super easy, just like how you would connect to other networks. Here's how to do it:
On your laptop screen, go to the Wi-Fi icon at the bottom-right (at the top panel on Mac).
Look for the

Barnes And Noble Wi-Fi network

– named "

B&N Store

" and select it.
You can use the

Wi-Fi

as long as you wish.
Connecting to Barnes And Noble Wi-Fi via Smartphone
Connecting via a smartphone is even easier. Here are the steps:
Go to Settings or quick settings and tap

Wi-Fi

.
Look for "B&N Store" and choose it to connect.
Security Issues
Barnes And Noble Wi-Fi is an open network. That means anyone can join the network without even entering a password to get access. While it's convenient to use this kind of Wi-Fi, it's also unsafe. Malicious intruders and hackers can easily steal users' confidential personal information, including credit card and bank account details.
Therefore, we highly recommend anyone who wants to use the Barnes And Noble Wi-Fi network apply some safety measures. Here are several precautionary actions you could take:
Use a

VPN

(Virtual Private Network) – a VPN will disguise your device and online activities while using Wi-Fi. Even the

Wi-Fi network admin

cannot see or trace what you do on the network. So, make sure you configure an automatic VPN setup so that your device will connect via your VPN every time you want to join the Wi-Fi network.
VPN Explained
Avoid giving your sensitive private information such as phone number, address, social security number, and financial information while you're connected to open Wi-Fi networks. Purchasing items online is something you mustn't do since it may lead to the theft of your credit card or banking details.
We highly recommend you

"forget" the Wi-Fi network when you finish using it

. In the first place, do not check "

Connect automatically

". That way, your device will not connect automatically when you're near some saved Wi-Fi.
Enabling two-factor authentication will render your connected device safer by producing an additional protective layer. It will reduce the chances of hackers compromising your Wi-Fi connection.
Lastly, equip your devices and data with anti-virus software to keep intruders at bay. In addition, ensure your device has an auto-update setting so that it automatically updates the software when a new update is launched.
Staying Safe on Public Wi-Fi
How Long Can You Use Barnes And Noble Wi-Fi?
You would have thought that Barnes And Noble would limit the time usage of its free Wi-Fi because it's too good to be true. You don't even have to buy anything from the bookstore to get access to its Wi-Fi. So, it ought to have a time limit for its usage. However, that's not the case. You can use the Barnes And Noble Wi-Fi for as long as you like.
The mega bookstore banks on the idea that if you stay at the bookstore cafe longer, there is more chance that you might order additional food and drinks, and pick up a book along the way. It works with Starbucks, so it might also work with Barnes And Noble.
Barnes And Noble Wi-Fi's Great Feature
With the Wi-Fi put together by AT&T, you get decent quality in terms of speed and reliability. That said, the bookstore regulates Wi-Fi usage by limiting the speed on each connected device so that when there are many devices on the Wi-Fi at a given time, each one will have a chance to use it.
In addition, the regulator doesn't allow users to download or upload large files. However, the Wi-Fi speed and performance are good enough for users to do regular online activities such as browsing websites, typing emails, viewing documents, and light streaming.
Barnes and Noble Wi-Fi Connection Issues
Occasionally, you might experience issues when trying to connect to the Barnes And Noble Wi-Fi network. Here are the most common issues:
Your device is too far from the Wi-Fi server – try to move closer to get a stronger signal.
Sometimes the Wi-Fi server has service interruptions – there's nothing you can do about it.
Conclusion
The next time you visit a Barnes And Noble bookstore, you'll not miss the chance to connect to its free Wi-Fi. Connecting to Wi-Fi should pose no problems, but at times you may encounter some issues in connecting.
While it's free, open, and has no time limit, you'd want to be careful about your safety and always apply certain security measures – use VPN, avoid entering sensitive information while connected to open Wi-Fi networks, enable two-factor authentication, and always forget the network after using it to avoid automatic connections.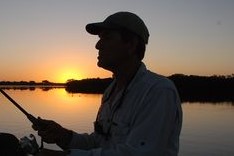 Hey, I'm Jeremy Clifford. I hold a bachelor's degree in information systems, and I'm a certified network specialist. I worked for several internet providers in LA, San Francisco, Sacramento, and Seattle over the past 21 years.
I worked as a customer service operator, field technician, network engineer, and network specialist. During my career in networking, I've come across numerous modems, gateways, routers, and other networking hardware. I've installed network equipment, fixed it, designed and administrated networks, etc.
Networking is my passion, and I'm eager to share everything I know with you. On this website, you can read my modem and router reviews, as well as various how-to guides designed to help you solve your network problems. I want to liberate you from the fear that most users feel when they have to deal with modem and router settings.
My favorite free-time activities are gaming, movie-watching, and cooking. I also enjoy fishing, although I'm not good at it. What I'm good at is annoying David when we are fishing together. Apparently, you're not supposed to talk or laugh while fishing – it scares the fishes.