Is there a way to connect to Spectrum Wi-Fi when you're away from home? If it is, how stable is the connection? Today, we're answering both of these questions and providing you with every crucial piece of information about using Spectrum Wi-Fi when you're away from your house!
Is There a Way to Connect to Spectrum Wi-Fi When You are Away from Home?
If you're looking for a way to use Spectrum Wi-Fi no matter where you are, we've got great news for you! Spectrum offers the Spectrum Mobile Wi-Fi option to its customers. This offer basically means that the company has access points all over the country you can connect to and use the internet free of charge! Spectrum Mobile Wi-Fi is available to Spectrum customers.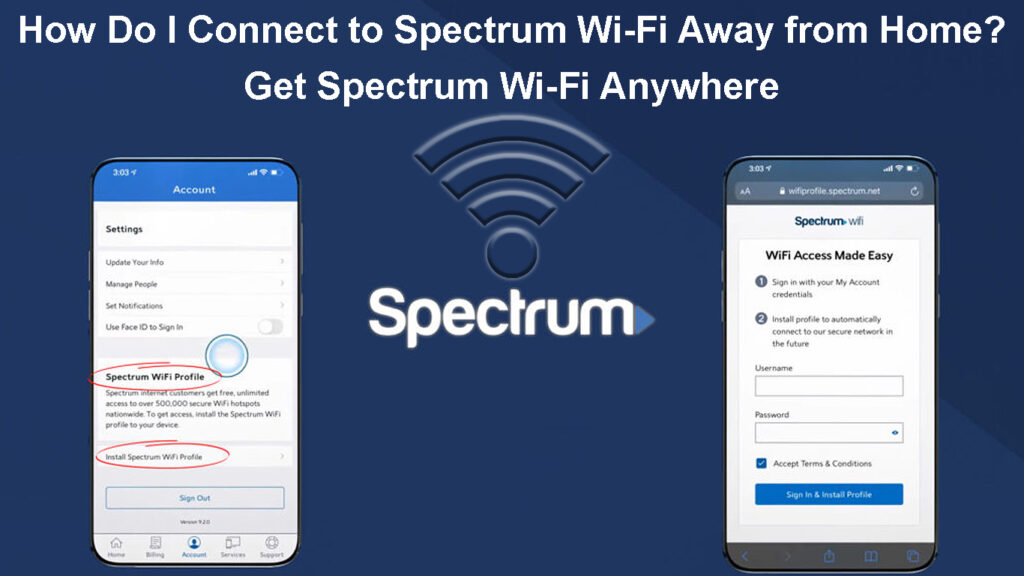 About the Spectrum Wi-Fi Hotspot Feature
The Spectrum Wi-Fi hotspot feature is designed to offload your Spectrum router and speed up your online activities while on a mobile device. In addition, it's a great option for guests, as they won't be connecting to your home wireless network and disrupting your work. It presents a separate signal people in your household can connect to and avoid using your private network. What's more, you won't have to give away your password, which means more privacy.
The only drawback to this feature is that you'll have to be a Spectrum Mobile customer to use it. So, people in your household and your guests won't be able to connect to the Spectrum hotspot if they are not Spectrum users.
How to Connect to Spectrum Wi-Fi Hotspots?
According to the official info provided by Spectrum, Spectrum users have unlimited access to six types of access points available around the country. The names of the access points are Spectrum, Spectrum Mobile, Spectrum Free Trial, XFINITY, Passpoint Secure, and AlticeWiFi. When you see any of these names in the list of available Wi-Fi networks, you can easily connect to them and gain free internet access.
As you know, Spectrum access points show up as wireless networks available around you. You can see them by turning on the Wi-Fi feature on your device. As soon as the feature is turned on, your gadget will start searching for nearby wireless networks you can connect to. You should wait until it detects one of Spectrum's access points. When it does, you can simply tap on the name of the network and choose Connect.
You'll have to enter your Spectrum username and password to move to the next step of the connection process. Furthermore, your device may ask you to review the Terms & Conditions. You'll then be able to select Sign In to gain internet access. You should come up with a nickname for your device if you want it to automatically sign in when the access point becomes available again. To complete the connection process and save the changes, you should choose Continue.
How to Find and Use Spectrum Wi-Fi Hotspots
Registering Your Devices
When you go through the steps explained above, your device will be registered on your Spectrum account and you'll be able to use the Spectrum Wi-Fi hotspots whenever you're within the range of an access point. Spectrum allows its customer to register up to fifteen devices on one account. However, you should keep in mind that only five of the registered devices can be connected to a Spectrum access point at the same time. So, you'll have to disconnect gadgets you're not using to allow for other devices to connect to the network.
If you have a Spectrum Mobile device, you can easily set it up to enable an automatic access point connection. You should navigate to the Settings of your device and go to Connections. Then, you'll need to select Wi-Fi to access the Wi-Fi settings. You should look for the Advanced settings. In that section, you can turn the Spectrum Wi-Fi auto-connect on or off.
Another way to enable automatic network sign-in is to go through the My Spectrum App. The app is available for both Android and iOS operating systems. You should download it and sign in. Then, you'll need to go to the Services tab and find the Wi-Fi section. After that, you'll need to tap on the Router option and navigate to Advanced Settings. You'll then see the Spectrum Mobile Access Point settings you can configure to your liking.
Benefits of Using Spectrum Wi-Fi Hotspots
1. Spectrum Wi-Fi Hotspots Are Free
Spectrum Wi-Fi hotspots may not provide as strong connection as your regular home wireless network. Moreover, it will never be as secure as your Spectrum home Wi-Fi. However, you must have in mind that it's free. So, it's definitely worth trying out.
2. You Can Use Spectrum Wi-Fi Hotspots when You are Away from Home
An important upside to Spectrum Wi-Fi Hotspots is that you can use them when you are away from home, unlike your home wireless network. The only condition to use the Spectrum Wi-Fi hotspots, assuming that you're a Spectrum internet customer, is to have an access point available nearby. You can find a map of Spectrum access points on the official website. Once you're close to one, you can connect to it in a minute!
3. You Can Easily Control Which Network Your Mobile Device Joins
One of the most common questions Spectrum users have is – will the Spectrum access point create issues when connecting to their home wireless networks. The simple answer is – no. In most cases, your device will prioritize connecting to your home Wi-Fi even when it detects the Spectrum access point. However, even if that's not the case, you can easily change that.
The easiest way to change the network your device joins is to go to the Wi-Fi section of your device. There, you can disconnect from the Spectrum access point and connect to your home Wi-Fi. Alternatively, you can go to the Spectrum app and switch to the manual joining of Spectrum access points. That way, your mobile device will never connect to the Spectrum access point on its own.
4. Spectrum Wi-Fi Hotspot Will Not Affect Your Home Network Speed
Among the essential upsides to using Spectrum Wi-Fi hotspots is that you can use it together with your home Wi-Fi. You'll be able to make the most of each type of connection without affecting the other. The Wi-Fi access point is separate from your home Wi-Fi. Thus, your home wireless network speeds won't be affected by Spectrum Wi-Fi hotspots.
What to Do If Your Device Can't Connect to Spectrum's Access Point
There are a few ways to fix the issues with connecting to the Spectrum access point. The first one is to simply disable the Wi-Fi feature. After a few minutes, you can turn the feature back on and try connecting to the Spectrum Wi-Fi once again.
If that doesn't work, you can reset your mobile device to remove any bugs. Another quick solution to your problem is to forget the network you're trying to connect to and then sign in once again. You may have entered the wrong username or password. So, this tip should fix the issue.
A common reason why your device won't connect to an access point is due to a poor signal. A poor signal could mean that the access point is too far away. Thus, you should move closer to the access point to connect.
Final Thoughts
There is a quick and easy way to connect to Spectrum Wi-Fi when you are away from home. If you are a Spectrum customer, you will be able to join several different access points around you. Moreover, if your household members and guests are also Spectrum users, they can connect to these access points when in your home.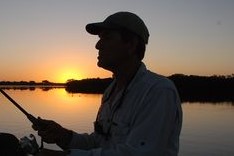 Hey, I'm Jeremy Clifford. I hold a bachelor's degree in information systems, and I'm a certified network specialist. I worked for several internet providers in LA, San Francisco, Sacramento, and Seattle over the past 21 years.
I worked as a customer service operator, field technician, network engineer, and network specialist. During my career in networking, I've come across numerous modems, gateways, routers, and other networking hardware. I've installed network equipment, fixed it, designed and administrated networks, etc.
Networking is my passion, and I'm eager to share everything I know with you. On this website, you can read my modem and router reviews, as well as various how-to guides designed to help you solve your network problems. I want to liberate you from the fear that most users feel when they have to deal with modem and router settings.
My favorite free-time activities are gaming, movie-watching, and cooking. I also enjoy fishing, although I'm not good at it. What I'm good at is annoying David when we are fishing together. Apparently, you're not supposed to talk or laugh while fishing – it scares the fishes.