Most modern Wi-Fi-enabled devices have a great option to remember the Wi-Fi networks they have been connected to. They can store passwords used on the networks. We don't need to bother to write them down – devices will simply connect to those networks automatically when in range.
That's how to connect to WPA Wi-Fi without a password. But, seriously, there are other methods we can use. So, let's discuss what WPA is, how it works, and how we can connect without using a password.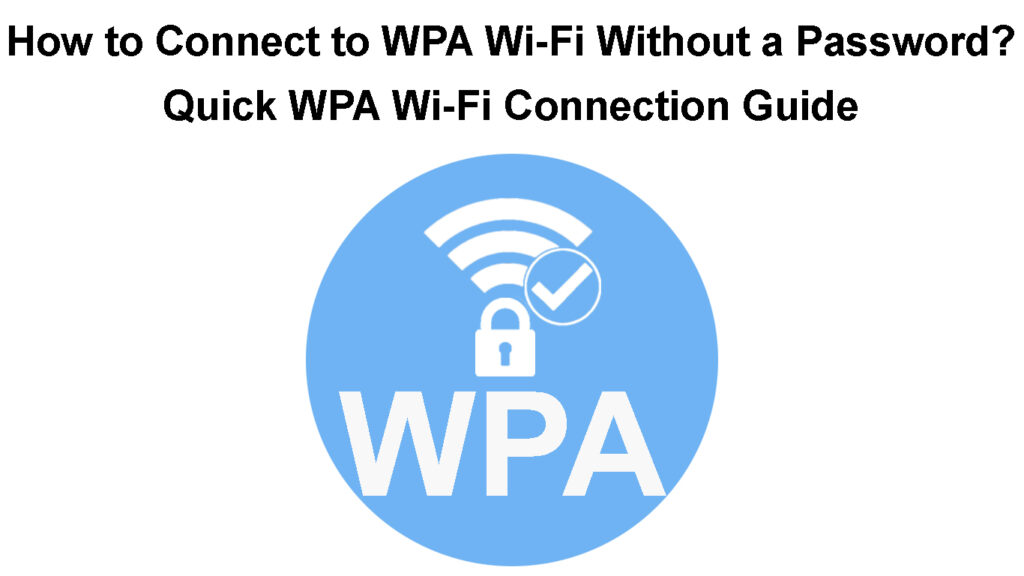 What Is WPA?
WPA is an aberration for Wi-Fi-protected access. WPA is a security standard, used on Wi-Fi networks for protection. It provided better encryption and protection than its predecessor – WEP. 
Two more versions, WPA2 and WPA3, were developed until today. WPA is used to secure Wi-Fi communication by using encryption and user authentication. The first devices certified for WPA hit the market in 2003.
WPA2 replaced WPA in 2004., and by 2006. It became the preferred security standard. With WPA2, we also got WPS (Wi-Fi Protected Setup), a security standard that required SSID and a pre-shared key, to connect to the network that uses the pre-shared key.
WPS functions when you press the WPS button or enter a pin code, and your device will generate an SSID and a pre-shared key. WPS can simplify Wi-Fi access for consumers who are not very tech-savvy.
There is a new security standard, WPA3, available since 2018., but not all devices support it. So, in this post, we will focus on WPA2, which is the most used security standard right now.
Wi-Fi Security Standards Explained
How Does WPA Work?
There are two modes of WPA. One of them is meant for personal use, and the other is meant for enterprise use. That's why all over the internet we can notice the WPA-PSK and the WPA-EPA abbreviations:
Pre-shared key (PSK)

: Pre-shared key is used in houses or small networks. This system is simple to set up and uses a public passphrase. A public passphrase means it has the same passphrase for all users.
Enterprise mode

: This model is used for large or medium networks. Enterprise mode has a radius server, and each device uses a private identifier for network connection.
The pre-shared key has a flaw. If one device is compromised, the passphrase has to be changed for all devices. The Enterprise mode network is harder to manage, but if one device is compromised, it can be revoked, without affecting the rest of the devices.
WPA uses TKIP (Temporal Key Identity Protocol) as an encryption method, while WPA2 uses AES (Advanced Encryption Standard). AES is a more secure version, developed to provide the highest level of security. 
WPA2 has improved authentication encryption and a stronger default setting for adaptability and solidity. Most routers have mixed security options, so they support both WPA and WPA 2.
How to Connect to a WPA Wi-Fi Network Without a Password?
There are a couple of ways to connect your device to a secured Wi-Fi network without a password. The simplest one is certainly by using WPS. To use WPS, you must have physical access to the modem.
WPS is available up to Android 9, and after that is replaced with another way of authentication. You can find the WPS option in your phone settings, under Advanced Wi-Fi settings.
Connecting an Older Android Phone to Wi-Fi Using WPS
Choose the Connect by WPS button option, and you'll see the notification when to press the WPS button. Now you have thirty seconds to press the WPS button on your router. Your phone should be automatically connected to the Wi-Fi network.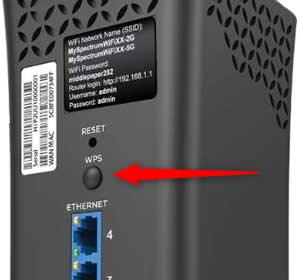 You can apply the same instructions for connecting to a Wi-Fi network, but with a PIN code. You can also find that option in the Advanced Wi-Fi settings. Apple doesn't support the WPS option for connecting to a Wi-Fi network.
For the most recent version of the Android operating system, above 10, there is DPP/Wi-Fi Easy Connect, which replaced the WPS technology. This technology allows you to connect your device to Wi-Fi by scanning a QR code.
After QR code scanning, your smart device will be automatically connected to a Wi-Fi network, without a password. Older Android devices can also use this technology, but you'll need to install a separate QR code scanner app.
Creating a QR Code for Your Wi-Fi
Connecting an Android Phone to Wi-Fi via QR Code Scanning
Apple devices also support DPP technology. They, in fact, prefer connection through QR codes. Apple considers the WPS button unsecure. Now, most new modems have a QR code on the sticker, usually on the bottom of the device.
Conclusion
Sometimes, passwords are just inconvenient. You can easily forget them, which will then require resetting the router. It's much easier to just press the WPS button, and connect your smart devices without a hassle.
DPP technology is more secure than WPS, and it is the reason Apple never incorporated WPS on their smart devices. Android also uses only DPP on their new smart devices.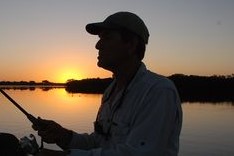 Hey, I'm Jeremy Clifford. I hold a bachelor's degree in information systems, and I'm a certified network specialist. I worked for several internet providers in LA, San Francisco, Sacramento, and Seattle over the past 21 years.
I worked as a customer service operator, field technician, network engineer, and network specialist. During my career in networking, I've come across numerous modems, gateways, routers, and other networking hardware. I've installed network equipment, fixed it, designed and administrated networks, etc.
Networking is my passion, and I'm eager to share everything I know with you. On this website, you can read my modem and router reviews, as well as various how-to guides designed to help you solve your network problems. I want to liberate you from the fear that most users feel when they have to deal with modem and router settings.
My favorite free-time activities are gaming, movie-watching, and cooking. I also enjoy fishing, although I'm not good at it. What I'm good at is annoying David when we are fishing together. Apparently, you're not supposed to talk or laugh while fishing – it scares the fishes.